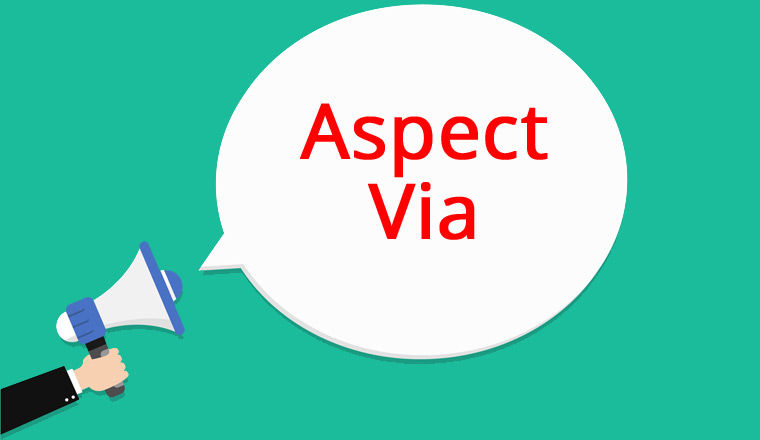 Aspect Software have announced Aspect Via WFM, the cloud-based version of Aspect's market-leading workforce management solution.
Aspect Via, the company's Customer Engagement Centre (CEC) and the backbone of Aspect's cloud portfolio, is a complete set of customer service capabilities, with customisable engagement experiences that create timely and tailored browser-based interactions, regardless of channel.
With the introduction of Aspect Via WFM, the company is beginning to deliver standalone product components of Aspect Via.
Aspect believes that this is the only cloud workforce management solution that:
Lowers Total Cost of Ownership – Organisations pay only for those WFM seats they need as Aspect Via WFM scales up and down.
Offers continuous software upgrades – Continual delivery of the most up-to-date features of Aspect WFM software, on an ongoing basis.
Leverages the Amazon Cloud – Aspect Via WFM leverages the ubiquity and reliability of Amazon's global cloud infrastructure.
"Aspect Via, our new omnichannel Customer Engagement Centre, has now become the DNA of Aspect's cloud product portfolio," said Mike Regan, SVP R&D at Aspect Software.
"By offering components of our CEC, we give enterprises more choices and flexibility in how they architect their customer engagement roadmap."
Aspect Via WFM delivers the features of Aspect WFM with all the advantages of a SaaS model. To build on the success of Aspect's market-proven technology, the company has completely re-factored its best-in-class contact centre, workforce optimisation and self-service suites for AWS rather than following competitors that have developed new, feature-limited and untested products.
Aspect Via WFM's native capabilities include:
Forecasting and scheduling of all inbound, outbound, blended and back-office staffing resources, as well as multi-session chat, email, social media and other interaction channels
Best possible forecasting models through automatic historical pattern update and calculation of shrinkage
Unlimited "what-if" scenarios to understand the impact of staff, budget or demand variations
Real-time alerts when performance is out of tolerance
Optional Aspect Inform and Aspect Mila Natural Language Understanding text-based personal assistants
Aspect Via WFM is expected to be available in North America, Australia/New Zealand and Europe by July 2017.
To find out more visit www.aspect.com
---