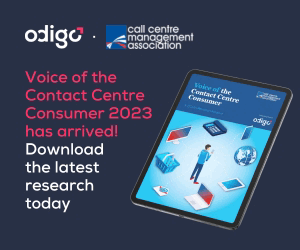 In this video Steven Harris from Odigo, Angela Lepelley from Five9, and Zach Morrison from Alvaria explain what a chatbot is.
What Is a Chatbot?
Steven Harris (Odigo)
A chatbot is a computer program that allows human beings to engage in a dialogue with a machine.
They are most commonly used for customer service.
They are important where a customer doesn't want to wait to speak to a contact centre agent, or when they want an answer to a question out-of-hours.
Angela Lepelley (Five9)
When I think about a chatbot, I think of chat and text-based interactions.
And I think that's how this technology sort of started maybe 20 years ago.
But now the term is really used across both text, whether it's on web or mobile messaging applications, and on voice calls, what we call voice bots.
Steven Harris (Odigo)
Now the technology is developed to a point where we find them on apps and on social media.
Chatbots can understand everyday language, they learn from experience, and they can even automate processes, and now they're getting better at engaging in spoken conversation as well.
Zach Morrison (Alvaria)
A chatbot is just basically AI that emulates human conversation with any sort of service on the web.
I think the most common example that comes to mind for most folks when they think of a chatbot are the small chat windows that are displayed on websites that they frequently visit.
Or they are sometimes embedded in messaging apps like Facebook Messenger, for example.
Angela Lepelley (Five9)
There are lots of interchangeable words here as well. We often hear them referred to as virtual agents in our industry.
I think that's really relevant. We often see them deployed as virtual customer support agents in the contact centre, greeting customers, answering queries, and carrying out
automated processes
Zach Morrison (Alvaria)
Chatbots, of course, are available all hours of the day, every day. Which is hugely beneficial.
And they scan out oodles of data to help you and your business make better, more efficient decisions.
If you are looking for more great video insights from the experts, check these out these videos next: