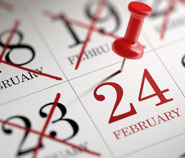 The consultation period for Ofcom's 'persistent misuse' policy will close on 24th February.
Ofcom is currently inviting proposals to make changes to its 'Review of how we use our persistent misuse powers: Focus on silent and abandoned calls' policy.
The policy sets out examples of those activities which Ofcom considers to represent 'persistent misuse', including the making of silent and abandoned calls.
You can respond to the Ofcom consultation by filling out an online form. You can also submit your comments via email and post by downloading a free consultation cover sheet.
Ofcom would be better off focusing on the companies that abuse dialler use
"With another Ofcom consultation under our belts, I'm forced to ask the same question that I've asked at just about every other "debate" on dialling. Are Ofcom trying to kill the outbound dialler?" said Roy Holmes, Highly Commended in Call Centre Helper's 2014 Best Respected Awards. "Whilst nobody likes nuisance calls, I do believe that Ofcom would be better off focusing on the companies that abuse dialler use rather than the dialler market as a whole."
Anyone following the current guidelines shouldn't be overly concerned
"We particularly welcome the added guidance on interactive voice messaging (IVM), which, if used sensibly, extends managed-contact opportunities with customers," said Ken Reid at Rostrvm Solutions.
"The detail in the consultation document suggests several changes to be taken into account. In reality, any contact centre that is following the current (2010) guidelines – and the spirit of them too – shouldn't be overly concerned," he continued. "That said, contact centres operating outside, or even on the outer limits of, the current guidelines need to take a long, hard look at their operational practices."
If you are making well-intentioned calls… Now is the time to make your case!
"The changes being proposed by Ofcom have, as evidenced by the weight of supporting documentation, been carefully considered. The impact on the industry, however, is not clear," said Nerys Corfield at Injection Consulting.
"There are several routes to outline the specific impact the proposals will have on your business. If you choose to present your views as a lone voice or use the weight of a membership organisation, it is vital that you get on and do it!" she continued. "It feels like after many years of speculation, we are now standing at a 'death of the outbound call' crossroads. So, if you are making calls that are well intentioned and relevant to an audience who don't see you as a nuisance then make your case."
Do you think the policy will have a positive impact on the industry overall? Do you plan to submit comments?
---