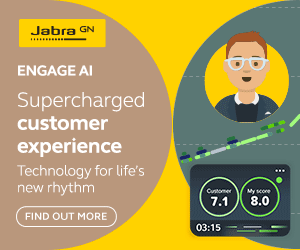 Our panel reveals how to improve agent productivity in call centre for the long term – and stop relying on a temporary sugar rush.
How to Increase Productivity in a Call Centre
1.  Celebrate successful performance against key elements of process
Utilise coaching to relate back to agents' training, celebrate successful performance against key elements of process and behaviour, and build agent ego.
Coaching can minimise disruption to service delivery, build confidence, reduce absenteeism and staff turnover and create a rapid return on employee development investment.
Overall, it can help create a workforce of confident and satisfied agents who feel good about their work successes and consciously strive to perform even better.
With thanks to Nick Drake-Knight, Creator of Continue & Begin Fast Coaching
2.  Reassign agents according to demand
It is still common to assign a pool of agents to handle one type of interaction only – email, chat, voice, etc. The problem is that, no matter how well we forecast, actual demand can vary wildly. This can lead to either agents twiddling thumbs or broken SLAs.
One answer to this is to break down the walls between contact types and reassign agents according to demand.
If you have a pool of inbound agents waiting for calls, why not set them to answer some emails while they are waiting? If you have a pool dealing with emails, why not reassign them to handle a spike in inbound calls? And if this can happen automatically, all the better!
A side benefit is that this variety of work is likely to increase agent happiness, and happy agents are more productive.
With thanks to Jamie Stewart at Sytel Limited

3.  Agents can see their own performance scores
Through technologies such as speech analytics, contact centres can move from the traditional vague KPIs that managers use to sporadically review an agent's performance, to allowing agents to immediately see how they and their colleagues are performing.
This will mean that staff can take control of how to improve their own performance, immediately seeing where they are going wrong and what they need to change.
In addition, seeing other agents' scores can motivate staff through providing positive reinforcement for those doing well, and it can motivate those who need to improve to increase their ranking.
With thanks to David McGovern at Aspect Software
4.  Helping out during the surge can help show that managers care
Sometimes it's the small things that matter.
For example, helping out during a surge in call volumes can be very powerful in showing your agents that the management team cares.
This can boost agent morale and productivity at the same time.
5.  More appropriate shift patterns can help increase employee job satisfaction
With the right tools you can help deploy more appropriate shift patterns for your staff, making sure you always have the right agents with the right skills at the time needed.
This can result in better management of the surges and peaks of call volumes and ultimately higher employee job satisfaction.
You can also plan, forecast and schedule agents to cover multiple contact types including email, webchat, social media and SMS, optimising your resources and also providing greater variety of work for your agents.
6.  Offer agents the chance to develop their skills for future career progression
Offer your agents the chance to develop and progress their skills in one or more area of the business for future career progression.
A clear training plan for your agents will show them that you care about their career development and gives them the chance to develop their skills and resources for their own immediate future.
Providing agents with access to their own performance information for self-evaluation can also help give them ownership of their development and growth.
7.  Allow agents to fit their schedules around their own unique lifestyle
Involve your agents in the planning and the creation of shifts, allowing them to fit their schedules around their own unique lifestyle.
Offer a broad range of options for them to consider. Think about whether you can offer your agents annualised hours, flexi-shifts or home-working options.
Your employees will appreciate the flexibility around their lifestyle, enabling them to work the times most convenient to them. This in turn should improve long-term agent productivity.
With thanks to David Evans at Business Systems (UK) Ltd. To finding out more about their Workforce Management software, then check out the solutions page.
8.  Offer self-service for simple queries
If a customer wants to confirm that a package has been shipped or check a balance on an account, it can be useful to self-serve and avoid the need to speak to an advisor.
Customers get the information they're looking for, and their experience is a more efficient and personalised one, while agents are freed up and can spend more time focusing on more complex enquiries or handling new business.
With thanks to Jonathan Gale at NewVoiceMedia
9.  Real-time communication bridges can help reduce call time
Contact centres need to make sure employees can quickly address customers' concerns with relevant information, or escalate calls to the appropriate experts with minimal downtime.
Contextual-intelligence-enabled (CI) headsets create real-time communication bridges between all devices in the telephony system, so that calls to a desk phone, mobile or PC soft phone automatically prompt employees with customer background data.
The link between devices also allows them to see which of their colleagues is available to pick up conversations requiring additional expertise.
Overall, this cuts down the time it takes for customers to have their questions answered.
With thanks to Judith Hogan at Plantronics

10.  Deliver real-time information to your agents
By integrating your agent contact management system with caller identification (CLI) at the front end and customer records in the back office (CRM), you can deliver real-time information to agents about the caller to personalise the service.
This approach can also help contact centres to prioritise high-value clients, as well as increase conversion to sale and client loyalty/repeat purchase by improving customer satisfaction.
With thanks to Simon Beeching at Syntec
11.  Implement convenient e-learning for effective agent up-skilling
Agents should have a comprehensive understanding of their role in the contact centre and the services they provide to customers.
Therefore agent up-skilling through training and continued education is crucial.
E-learning is convenient and reduces agents' time away from dealing with customers. In addition, because it is self-paced, it can be undertaken during time that otherwise would be unproductive.
A comprehensive learning programme can result in improved contact centre productivity by reducing call duration, increasing the overall number of processed contacts and improving first call resolution.
12.  Give agents the power to be involved in scheduling
Increasing agent involvement in your contact centre's planning processes can enhance workplace productivity in terms of consistent schedule adherence and other productivity metrics, as well as improved agent engagement and customer satisfaction.
Agent involvement in scheduling can also help you to free up your managers to deal with other issues.
13.  Maintain agent occupancy during periods of low inbound work volume
A workforce management solution with optimised scheduling can help to ensure that your agents are always productively occupied even during 'quiet' periods of inbound work.
For example, correspondence and other back-office work can be scheduled for troughs in inbound activities.
With thanks to Chris Dealy at injixo
14.  Remember to measure effectiveness, not just productivity
By combining C-Sat scores with productivity metrics you get a very different view of who your true best advisors are.
The graph shows efficient advisors who also score high with customers. Not only do they cost half as much but they create more promoters and improve retention, resulting in a net contribution of several times that of advisors on the opposite side of the matrix.
In terms of driving productivity, making this type of data readily available to staff and managers can automatically improve results.
15.  Achievement, recognition and development drive engagement
As for softer measurements, the top three drivers of employee engagement (and thus drivers of both productivity and CSAT) are:
Achievement – Do they feel they are contributing?
Recognition – Does someone see their contribution and feedback?
Development – Are they learning new things and growing?
These drivers are in the hands of team leaders but can also be supported by feeding back Voice of the Customer data automatically to advisors.
With thanks to Richard Beard at Bright UK
16.  Untether agents from their desks with wireless headsets
With voice interaction still the preferred communication method into the call centre, managers could significantly increase productivity by untethering agents from their desks with wireless headsets.
Contact centres already using wireless headsets are experiencing productivity improvements such as:
Improvements in First Contact Resolution, as there is a reduction in the transfer of calls to other agents or departments.
Fewer calls put on hold as agents are able to physically visit colleagues or locate information or files.
Higher agent satisfaction and retention due to not being confined to their desks for the majority of the day.
Improved customer satisfaction, as agents are better equipped to handle the enquiry quickly and efficiently.
All of the above points support decreases in talk-time per call and thus agents are able to handle a higher number of calls per day.
17.  Comfortable headsets can help support productivity
Headsets generally support productivity so you should always consider comfort when investing in new audio devices, specifically investing in a headset that has been designed for all-day use.
This is because happy, comfortable agents are likely to be more productive than those that are not.
With thanks to Amanda Bowbanks at Jabra
18.  Allow your agents to take frequent breaks to re-energise
No one wants to be working long hours, non-stop, solving difficult problems with equally difficult customers, or answering the same question over and over again.
Agents get tired and become demotivated, not to mention their potentially rising stress levels. Providing agents with opportunities to take small breaks will allow them to re-energise and can really improve agent productivity.
19.  Implement a structured agent coaching process
Review call centre agent performance and evaluate periodically. By measuring both knowledge and behaviour, you can analyse what your agents know and don't know.
Through speech and text analytics on your recorded calls and screen transactions, you can determine whether that knowledge can be applied to real-life behaviours to build effective customer experiences.
Your agents will work better if they have a thorough understanding of their job function, the services they should be providing to customers and a clear view of their targets.
You could also consider implementing agent retraining, or route knowledge-nudges to their desktop in real time wherever necessary, or continue educating your agents on anything they don't understand.
20.  Use your IVR more intelligently to improve overall productivity
Using your IVR is a great way to speed up calls but it is also an excellent way to collect information about customers.
This way you make sure you connect customers with the most relevant agent with the right skillset straight away.
This approach can help to improve overall productivity, as agents will be less likely to transfer through to their colleagues (which would force the customer to start all over again with their query).
21.  Keep agents happy and engaged with multiple types of interactions
Agents can get quickly bored or demotivated if they are performing the same activity all the time.
You can keep agents happy and engaged by offering multiple types of interactions, without sacrificing service level on either one of your channels.
An integrated multichannel workforce management solution that works together with your interaction routing engine can help to manage what activity your agents work on automatically, based on the multi-media schedule.
With thanks to Stefan Captijn at Genesys
22.  Manage all channels in a universal queue to optimise agent time
Many businesses still have separate teams for email, telephone and chat, which results in poor optimisation of agents' time and duplicated responses.
For example, when an agent deals with a customer over the telephone who has already emailed twice, they will have no knowledge or visibility of those emails and therefore only be able to resolve part of the problem before having to hand it to someone in the customer email team.
To help improve agent productivity, these silos need to be broken down so that agents can effectively approach multichannel customer service as a team.
This can be achieved by implementing technology that manages all channels in a universal queue and then prioritises it to the next free agent or the agent with the appropriate skills.
This can increase productivity as agents are able to deal effectively with a customer enquiry, regardless of channel.
23.  Simplify processes with a 360° view of the customer
According to Contact Babel, 86% of contact centres require agents to use multiple applications within a customer call, with 49% requiring agents to access 3 or more applications.
This results in agents spending around 40% of their time looking through different back-office systems while the customer waits on hold, wasting valuable time.
Integrating all back-office systems into one single user interface could allow agents to efficiently access customer data from across the business through one user interface, rather than having to log in to multiple systems.
24.  Provide them with the knowledge they need at a click of a button
Customers demand an accurate response to their queries, first time and without delay.
However, for agents, this isn't always as easy as it sounds. This is because many of them have to try to find the information they need from several different places across the business, such as databases, manuals and even other agents while the customer waits on hold.
To improve agent productivity, contact centres should look at implementing a knowledge management tool where company information can be collated and accessed via the agent desktop.
This allows agents to instantly view relevant up-to-date topics, articles, scripts and other business information that can help answer a customer enquiry more efficiently.
With thanks to Paul White at mplsystems
25.  Allowing agents to work from home allows for flexibility and shows trust
Allowing agents to spend some or all of their time working from home allows them to work flexibly and maximise their time, while showing trust.
26.  Frequently listen in on calls and give agents positive feedback
Be attentive with quality monitoring tools, listen in frequently and give agents positive feedback where it is merited, as well as constructive and supportive criticism.
That way you are able to help agents develop their skills and career, while keeping them motivated.
Even let them listen back to their own calls to allow them to gain better perspective and be part of the process of addressing areas for improvement.
With thanks to Mike Donohue at Magnetic North
27.  Unify your customer information in one place that is easily accessed
Spending time looking for customer information amongst multiple systems and screens has got to be one of the most unproductive processes in the contact centre world.
Implementing a unified agent desktop solution brings together all of your information and data from your everyday multiple systems into one view or screen. This can give agents a complete picture of the customer and make navigation between different media easier.
Tighter integration between the front and back office can increase agent productivity by supporting them to resolve issues faster. This can drive significant improvements in First Call Resolution and can also result in decreases in Average Handling Time (AHT) by over 30%.
28.  Use social media monitoring and analysis tools to support agents
Social media mentions can reach overwhelming levels and demoralise agents.
Using sophisticated social media monitoring and analysis can help improve agent productivity in the long term.
Setting queue limits can prevent agents from being flooded with mentions. Also use an overflow queue to hold other interactions and feed these back in during quieter times.
29.  Feed channels into a universal queue alongside those from voice
Feed channels into a universal queue alongside those from voice, email, webchat and social media. In this way you can apply skills-based workflows across all inbound channels and so ensure consistency in how every interaction is resolved.
This approach also allows agents to use the same in-house systems and processes. They can have a full 360-degree view of the initiator of the interaction, whether it started out as a social media post or moved on to a webchat before appearing as a voice call.
The agent will be able to see the customer's transactional record, as well as what information has been captured at each stage of the dialogue to date.
With thanks to Richard Farrell at Netcall
30.  Encourage competition by publicising individual performance figures
Giving agents access to performance statistics can help productivity, especially if they are remunerated based on cash collected/sales made.
Agents will easily be able to see how they are performing and how they are performing against the rest of their team. This incentive can encourage competitive agents to be more productive.
With thanks to Sian Ciabattoni at Noble Systems

Find more of our insights into contact centre productivity, by reading our articles:
How to Calculate Productivity in the Contact Centre
4 Customer Service Objectives That Will Improve Productivity and Customer Experience
Top Tips to Make Your Team Leaders More Productive