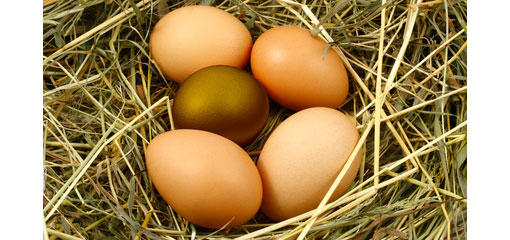 A good team leader can turn an average team into top performers. Here are a few tips on how to get more out of your team leaders.
1. Take time to get to know your team leaders
Take time out of the week to have short one-to-one talks with your team leaders to really get under their skin and understand their individual preferences, motivations, strengths and weaknesses. Use this information to put them in charge of clients that complement their skills and personality.
2. Give team leaders ownership of projects
Give your team leaders ownership of mini projects within the department to help drive productivity, continuously challenge them and develop their skill-sets, but don't forget to give them the full picture so they know what they are part of.
Michelle Black, Contact Centre Manager, Granby Marketing Services (www.granbymarketing.com)
3. Define the role clearly
Before agreeing techniques to improve the performance of team leaders, call centre managers need to think about exactly what it is they want their team leaders to deliver. What does their role look like?
Once this has been identified, managers can then look to simplify the role, identifying each responsibility and stripping it back to the basics. By understanding each of the team leaders' essential responsibilities managers are able to remove unnecessary tasks, such as admin, which can be delegated to other employees. This frees up the team leader's time, allowing them to concentrate on what is most important.
4. Pair the best with the best
Playing to the strengths of each team leader and positioning people according to their skills is a tried and tested way to boost performance. We used to follow the practice of putting the best team leaders with the worst performers in the hope they would improve. We changed that approach after realising that when we paired the best with the best, productivity was boosted.
When people are good at what they do they have added enjoyment and tend to be more productive. It's long been accepted that if you build on your strengths instead of focusing on your weaknesses, you will be more successful.
5. Encourage interaction – hold a No PC day
Regular initiatives can help improve the productivity of team leaders. No PC Day takes place once each week and encourages team leaders to spend the entire day away from their computer, interacting with each team member and concentrating fully on nurturing their progression.
6. Share and discuss best practice
Hold weekly operational meetings to allow sharing of best practice and discussion of any schemes that are working well. These meetings act as a forum for team leaders to put forward ideas for ways they could be better supported. This approach lets people know they are valued and keeps them motivated.
Paul Lane, Operations Manager, Domestic & General (www.domesticandgeneral.com)
7. Allow your team leaders to walk around
To help improve the productivity of your supervisors, kit them out with wireless headsets.  This simple improvement will allow them to walk around their teams whilst remaining in contact for any escalations that they get called into.
In a recent case study with Sage, Ireland we found that people using wireless headsets saw productivity increases of 37% compared to those using corded headsets.
Richard Kenny, EMEA Marketing Manager, Plantronics (www.plantronics.com)
8. Team leader development programme
It's really important that your team managers are a team themselves. They should be looking after their own teams of advisors, but it is also important that they work as a collective as well.
We have a team leader development programme which runs every month and is partly classroom based. Obviously, most of the learning is going to be done out on the floor, and when they go back into the classroom they report back and share their experiences. A team leader will benefit from just sharing those problems and they learn that they're not alone in having to deal with anything that may happen.
9. Social activities with their teams
Make sure team leaders are able to do social activities with their teams. Allow room in the budget for incentives, so if they want to go out with the team, they can do that. Incentive schemes in the call centre shouldn't just include the agents, they should also include managers. If focusing on a particular area, always try to make sure that team leaders can be rewarded as well.
10. Measure productivity fairly
The performance of the team is really the main measure of productivity. However, sometimes a very good manager might have a poor team, and on the flipside of that a poor manager might have a good team. It is important to base productivity measurement on more than just how the team is doing. Base it on things like the interaction, how organised the team is, the soft skills rather than just the results.
A mixture of quantitative and qualitative monitoring is best. Observations by the team leader's line manager can also be used. Team leaders have the ability to make any decision they want as long as they can justify it. We'll never ever tell a team leader that they've made the wrong decision. If there is a problem with something a team leader has done, we'll explain why the decision may not have been the best, and show them what to do next time. Technology like post-call IVR surveys can help quantitative measurement. If every manager looks at their team and makes sure they're performing well, then the whole department and the whole business will also be performing.
David Atherton, Call Centre Manager, DRL Limited (www.drllimited.co.uk)
Read our 25 Tips to Make Your Telesales People More Productive
Do you have any tips to improve the productivity of team leaders?
Please share them in a comment below.
---