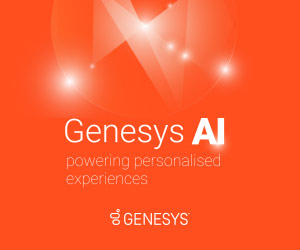 The voice of over 350 industry professionals has revealed that over half of contact centres now multi-skill nearly all of their agents.
According to a 2016 Call Centre Helper survey, around 80% of contact centres are already realising the benefits of a multi-skilled workforce – with half of the industry multi-skilling "nearly all" of their agents.
With customers now expecting to contact an organisation using their channel of choice, it has become increasingly important for agents to be multi-skilled.
A multi-skilled workforce can better enable contact centres to manage peaks in demand – and decrease response times – by switching agents between channels. This strategy is also thought to increase employee engagement by keeping the agent role varied and interesting.
Implemented properly, both of these benefits can have a positive impact on the overall customer experience.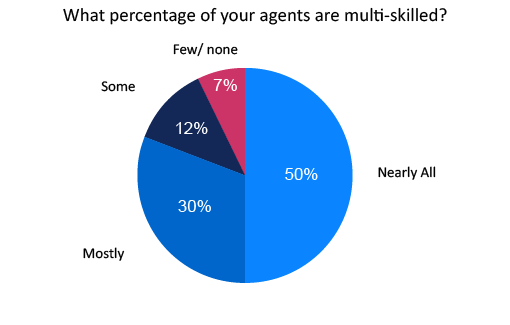 However, a number of contact centres have yet to catch on to the trend – with 12% stating that only "some" of their agents are multi-skilled, and a further 7% stating that "few or none" of their agents are multi-skilled.
Throughout March 2016, Call Centre Helper readers were invited to take part in an 'Are You Delivering Exceptional Customer Service?' survey, run in partnership with Netcall, NICE, Genesys and Sabio. The aim of the survey was to capture a snapshot view of exactly what contact centres are doing to meet the ever-increasing demands of the modern customer.
Click here to download the full How Contact Centres Are Delivering Exceptional Customer Service (2016 Edition) survey report