Have you heard of the Feel, Felt, Found approach? These words are often used together in the contact centre to help show empathy and move a call towards a positive conclusion.
How to Use the Feel, Felt, Found Approach:
An advisor can put these words together like so:
"Mr Smith, I understand how you feel … many of our happiest customers felt the same way… however, what they found is…"
Or when dealing with a difficult or angry customer, an advisor could use these positive words to turn a problem into a solution, like so:
"Mr Smith, I can see why you feel like that. Something similar has happened to me before and I felt the same way. What I found was…, and I hope this will be the same for you, is…"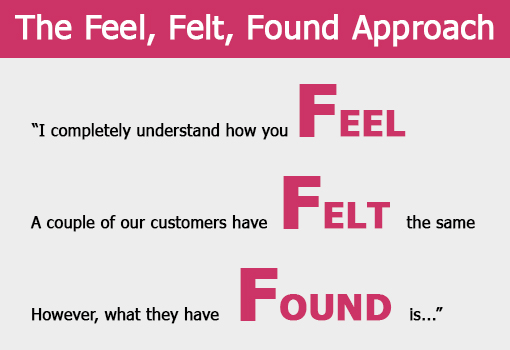 Together, these words work well in creating positive phrases and giving the customer the support they need.
For more great advice on call handling and the power of words, read these articles next: