Carolyn Blunt explains why you need to be managing live chat and social media interactions differently from your other channels.
So Many Companies Maintain a Very Formal Business Language
Today's customer service operates through so many different contact channels. There are voice calls, email, live chat and social media, to name a few. What many people don't realise is that each one requires a unique approach, and this is especially important when it comes to live chat and social media interactions.
So many companies, in an attempt to keep up professional appearances, maintain a very formal business language across all channels. They forget that you can still be friendly and informal without coming across as unprofessional. It's simply a case of understanding the communication medium you're working in and what your audience's expectations are.
Think of Facebook as Having a Conversation with a Friend in the Moment
Let's look at social media channels such as Facebook and Twitter. Facebook is by nature less formal. It's a place where people connect, interact and share personal information, often on the move via a smartphone. For businesses it's the perfect platform to engage quickly and conveniently with customers, find out more about their interests and answer their queries.
It can also be a scary place when things go wrong and people post complaints, because those posts could be seen by thousands of people before you're even made aware of the problem. But remember this – when you get a complaint, you then also have an opportunity to showcase your customer service to just as many people if you get it right.
So what does getting it right entail? The first thing to consider is the type of language you use. Think of Facebook as having a conversation with a friend in the moment as opposed to a rehearsed presentation with a board of directors. You don't need to impress with big words, you just need to communicate in way that's simple and easy to understand.
Forget the Formal Language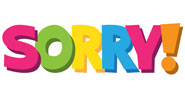 It's human to human. Forget the formal language with words such as 'inconvenience', 'apologies' and 'investigate' and replace them with words such as 'hassle', 'sorry' and 'look into'.
These words say the same thing, but in a much friendlier way. They engage with your audience and invite them to enter into a conversation with you. That's what social media is all about. More than branding and promotion, it's an opportunity to show the human soul of your organisation and even have a bit of fun in the process.
Live Chat is the Salesperson that Pops up When People Visit your Website
Similarly, live chat is a wonderful customer service tool for business. It's instant, doesn't require a lot of effort on the part of the customer and provides an easy way for them to get their questions answered immediately. Live chat makes an excellent online salesperson.
The same way as a customer might walk into a shoe retailer and be assisted by a sales person to try on different styles, live chat is the salesperson that pops up when people visit your website.
Even if they are just browsing, it's a great opportunity to engage with potential new customers. "Hi there, great to see you online, is there anything I can help with?" The customer thinks: "Hey, this is great, it'll save me having to browse through the whole menu or website."
Now imagine if you were to attempt a live chat with formal business language. "Good afternoon. Welcome to our website. Please let me know if I may be of assistance."
How would you respond to a message like that? I'd run for the hills, it's almost creepy because the language just doesn't correspond with what I'd expect from a chat. A chat is naturally informal. Anything else would be like a French maître d' serving up a burger at McDonald's, the formality of the presentation simply doesn't gel with how you're buying.
Inconsistency Makes Customers think Twice about Buying from you
When there is inconsistency like this, it makes customers pause and think twice about whether they want to buy from you. But give them what they expect, chat to them in a friendly but helpful way and they start thinking about what they want to buy, not whether they want to buy from you. You'll already be on your way to gaining a new customer with hardly any effort at all.
Remember that writing on social media or live chat is very different from corresponding by email. You want to keep sentences short and share information in easy-to-digest, bite-sized chunks. You can post links to other content too, web pages, YouTube videos or other helpful resources. Be aware of keeping your language friendly and informal so that you engage with your customers. And above all, avoid trying to "hard sell" them. If you get your live chat customer service right, selling won't be necessary because you'll be serving customers by being immediately available to answer their questions.
It is a real attraction for customers to use live chat or social media because they can get a quick, sometimes even immediate, response and this saves them time and effort. By providing the information they need in the channel they want to use, you're helping them make their buying decisions without having to sell to them.
Simply engage with your customers, chat to them and make their lives easier, that's what digital customer service is all about.
With thanks to Carolyn Blunt, Managing Director of Real Results Training