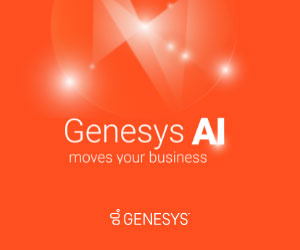 Our panel offer their advice on the best ways to connect mobile and field workers to the contact centre.
GPS can help you allocate tasks based on the worker's location
All field devices should be fitted with GPS so real-time digital information can allow agents to track the whereabouts of mobile employees.
This enables agents to do more than simply relay information to customers waiting to deal with a mobile worker, as jobs can be allocated depending on the field worker's location.
Set work tasks based on employee skill
Tasks are often assigned on a first-come first-served basis to a mobile worker, without considering the skill sets of employees. This can result in a long backlog of unresolved tasks.
With many companies committing to achieve certain Service Level Agreements (SLAs) with customers, this backlog results in missed SLAs, a poor customer experience and low employee satisfaction.
Workforce management solutions can assign tasks automatically based on defined business rules and employee skill. This helps to stop the 'cherry picking' of work tasks.
Equip all of your mobile workers with smartphones
Simply equipping mobile workers with the right technology can help them stay in touch with the contact centre quickly and efficiently.
A smartphone or smart device will immediately enable workers to be notified of any on-the-job changes. Alerts and instant messaging can be used to communicate any changes to the job or customer requirements as needed.
With thanks to Richard McCrossan at Genesys
Give mobile workers access to back-office applications on the move
Despite having a smartphone or other mobile device, it is rare that field-based teams are provided with the tools that enable them to access important back-office systems – such as CRM, ERP or accounts.
This often means they have to rely on manual, sometimes paper-based, processes, and having to update the central system when they are back in the office. This can cause delays in communication with the contact centre and other departments.
A key tool in connecting the mobile workforce with the contact centre is providing them with an integrated mobile app that allows them to push and pull data directly from back-office systems.
The mobile app can be specially designed to suit the individual teams out on the road, whether they be sales, engineers or healthcare professionals, meaning they have access to the information they need when they need it.
Real-time updates can inform mobile workers of changes and cancellations
Often customers call the contact centre to arrange, rearrange or cancel appointments or meetings. However, the contact centre may struggle to process these requests efficiently due to lack of visibility and real-time communication with the field workers.
Integrating the mobile apps with the contact centre allows agents to view a live map of where they are and what job they are on and to communicate with them in real time.
For example, if a job is cancelled via the contact centre, a notification is automatically sent to the field worker's mobile device, rather than having to be passed between several different departments before letting the engineer know.
This can also help agents to schedule and book appointments more intelligently. For example, if a customer calls in to request an urgent repair or visit, the contact centre agent is able to schedule the call to the one who is nearest via the live map, with the right equipment or who has the specialist skills needed.
With thanks to Susannah Richardson at mplsystems
Embrace IM capabilities to help mobile workers socialise with their team
Working alone at home or elsewhere can be isolating, and you want your mobile workers to feel as much a part of the team as everyone else.
Embracing IM chat capabilities between staff, as well as with customers, creates a social aspect for staff.
Having this same informal and formal communication for both homeworkers and contact-centre-based agents can help to make all staff feel equal.
Schedule training sessions via video link-up
Scheduling 'face-to-face' meetings and training sessions via video can help your agents' productivity, as well as bridge the personal relationship gap with your staff that can sometimes arise as a result of mobile working.
Managers also need full visibility
It's not just the agents who are likely to be mobile – it's the contact centre managers too.
Having a system that gives managers the ability to access the same applications for up-to-the-minute data and information as they would in the centre is important for full visibility across the board.
In addition, implementing a system with real-time analytics tools allows you to track productivity and gives you the ability to ensure that your workforce is meeting KPIs when you may not have the same visibility as you do for agents in-house.
Call-recording facilities should be enabled from any location
Call recording is an essential feature of the modern contact centre. This is even more important with a mobile workforce, when a manager cannot walk over to an agent's desk or simply overhear a transaction.
Having call recording in place with a cloud-based system can create a fully integrated system for a mobile workforce – and help you to capture transactions across every channel and regardless of the location of your agents are working from.
With thanks to Mike Donohue at Magnetic North
Your WFM system should be usable on a small screen
Your workforce management (WFM) solution should be designed with mobile in mind – and be able to accommodate the correct level of detail so that it is genuinely usable on a device with a small screen.
An agent portal that is responsive to the type of device (PC, Mac, smartphone or tablet), screen size and operating system can help to make sure that the information is easily accessible, regardless of the device used.
Reminders for start times and break times can help with schedule adherence
Timely reminders of start times, break times and finish times can help to increase schedule adherence.
If your WFM system integrates with a mobile device calendar, schedule adherence reminders will display in the same familiar way as all calendar notifications.
Self-service holiday management can help with work–life balance
Enabling employees to use their mobile devices to check what times are best for holiday from a business perspective – and apply for holiday immediately with the potential for immediate approval – can help increase work–life balance.
Everyone should be able to see the schedule via a mobile device
When you make your initial schedule run, you may factor in the availability preferences of your employees, shift bidding, or both.
Once the schedules are published, there are always changes, from shift swaps to annual leave to overtime.
In each case, there is an interaction between the employee and the planner, and it can help both parties to be able to use their mobile devices effectively.
With thanks to Chris Dealy at injixo
Everyone should have access to the same scripts via the cloud
All of your workers should have access to the same scripts, messages, call plan and CRM databases. Cloud technology makes this possible, as all users can log in to the same system regardless of their geographical location.
As long as an agent has access to a phone and a web-connected computer, they can effectively work from anywhere. This can help you to see who is online and available, monitor KPIs and access detailed live call stats for every agent in real time.
Businesses can also take advantage of mobile technology, integrating their contact centre and CRM solutions, to connect with customers and track communications on the move.
With thanks to Jonathan Gale at NewVoiceMedia
Enable both smartphones and tablets to raise employee satisfaction
It is important to remember that these days there is now a smartphone in almost every pocket, and a tablet in almost every bag; this technology has become ingrained into our daily lives.
Contact centres should harness a range of mobile devices to benefit workers. A workforce that operates with smartphones and tablets will raise employee satisfaction and help you attract and retain the best talent in your organisation.
With thanks to Paul Thomas at Aspect Software
What has been your experience of connecting mobile workers to your contact centre?
Let us know