Question: I manage a contact centre where our people have to cope with complex calls – frequently covering a number of queries from the one customer.
Our operators are trained to deal with difficult and often emotional conversations. But we've recently realised that we now need to start coaching our people in how to deal with angry customers too.
We're finding that customers are becoming a lot less patient on the phone, and sometimes our people are subjected to a barrage of verbal abuse that they simply don't deserve.
It's beginning to affect morale in the contact centre, so I'd appreciate any advice you can give me on tackling angry and abusive customers. Also, do you have any tips on dealing with the aftermath – when our operators are upset and often emotional themselves? We don't want to start losing staff because of the way they're being treated by our customers.

Don't take the criticism personally
With competition in key industry sectors getting tougher, companies have no choice but to learn how to deal effectively with angry and demanding customers. It's the reality today, not just in the private sector, but in many areas of the public sector too.
The text book method of 'effectively handling angry customers' is to train advisors to overcome customer objections, build rapport and take ownership of the problem resolution.
But anyone that has worked in a contact centre knows that it isn't that easy.
If advisors are subjected to constant abuse over issues that are not of their making, and they are not equipped with the tools to deliver effective problem resolutions, then that abuse will start to wear them down. It's an outcome that's in no one's interest: the customer, the advisor or the organisation.
Equipping staff to be able to cope with abusive customers
Our response is both to equip its people with the right tools and, on a psychological level, to ensure that if advisors are subject to a tirade of abuse, they don't take that criticism personally and that it doesn't affect their morale and ability to deliver great service in the future.
It's a process that starts with induction training. All our recruits are taken through a comprehensive five to seven week induction training programme that comprises sessions in both classroom environments and our Academy. This is conducted with an experienced 'coach' dedicated to each team of six new recruits.
Dealing with difficult questions and angry customers is an important part of this training and impacts all modules: generic customer service training as well as call handling skills and specific departmental skills training. Our approach is not to match but to exceed customer expectations, for example, to build rapport with an irate customer by proactively using techniques to take the heat out of the situation.
For instance, an advisor may say: "I can hear you're very upset. Can you tell me exactly what happened that made you very upset? or maybe "You are right to be angry. everyone is busy today and service is suffering" It's an approach that's designed to help advisors see issues better from the customers' perspective and thus help manage their expectations.
Advisors are taught to take ownership of the problem resolution. But they are also taught not to panic, not to over-promise and not to admit fault to appease the customer until they are in receipt of the full facts. I have often found that saying, for example, "If that is what was said to you, I'm very sorry and can assure you that is not the policy of my company," is a response that can be both helpful to the customer and enable the advisor to research the issue in more depth.
Take full ownership for a problem
If the customer is very irate, then to take full ownership of the problem by saying, "I am going to put the phone down, check with another department and I'm going to call you back in 48 hours," could also be appropriate in exceptional circumstances.
Once new recruits have received their initial training, it's important that they have the opportunity to try out their new skills and techniques in a simulated environment before going live. In the Garlands Academy, new recruits are monitored closely with team managers coaching them in out-of-the-ordinary situations and in advanced questioning techniques. Once they hit the contact centre floor, skill and knowledge training is ongoing. All Garlands' advisors receive additional dedicated skills and behaviour-based training plus specific product training as necessary. Ongoing coaching is also delivered by team managers who in turn receive management and succession training from contact centre managers and the Garlands' people development team.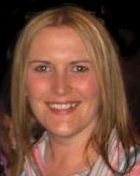 Maintaining morale and creating a team-working ethic where our people support each other is vital.
One to one sessions for upset advisors
If an advisor is clearly upset following a call, they can immediately have a one-to-one session with their team manager or contact centre manager. This session will be used to find out exactly what upset them, and an appropriate response will be made. If the advisor has struggled to overcome a customer's objections, for example, then it may be suggested that they buddy-up with an experienced advisor for 'peer' coaching. While reviewing calls, the more experienced advisor may suggest "what I would have done is"". It's a technique that we've used to good effect on many occasions.
To succeed, contact centre managers need to know that their people are capable of delivering excellent customer experiences time after time. It's something that can only be achieved when those people are skilled, confident and motivated, supported with appropriate processes and technology, and work in a positive environment. If the contact centre is viewed by management as a dead-end job, then that attitude is often mirrored by low morale and dissatisfied customers. If customer service is viewed by management as a career-grade role with genuine career growth prospects, then it's astonishing how attitudes, performance and customer satisfaction can be transformed.
Courtesy of Michelle Greaves, contact centre and training manager.
---
Diffusing the situation lies in the tone of voice, empathy and the human touch
Understanding both sides of the story is important in this situation. In this case, two negatives do not make a positive.Handling difficult calls can be soul-destroying. Nobody can take 'knock backs' and 'put-me-downs' all day without some form of negativity creeping in. In a negative mindset it is very easy for an employee to expose their unprotected, soft underbelly, leaving themselves more emotionally susceptible and vulnerable to angry callers.
For this reason it is important to support and encourage call centre staff at all times. Have employee champions that understand the culture of the call centre and who can spot signs of frustration and negativity. Have the champions provide encouragement and support where necessary.
It is important to understand the caller's situation
It is also important to understand the caller's situation. At one time or another all of us have received unwanted calls, have been stuck listening to tinny classical music, or have not been unable to understand the person at the other end of the phone due to accent or poor line quality. It can be very frustrating.
Diffusing the situation lies in the tone of voice, empathy and the human touch. Call centre workers need to be able to listen, allowing the person on the phone to convey what is troubling them. A calm response is always needed. If your staff are unsure of the problem, get them to ask comprehensive questions. Through interaction, the caller will enter a rational conversation.
So, when coaching your staff in what to say, get them to recap what they have been told by the customer – for instance, by asking: "Ok, as I understand this"" – and ensure they ask for their confirmation. Once the problem is clear, they might suggest: "Ok, this is how I propose we tackle it". They should always seek agreement.
Finally, they should terminate the call by reviewing what they and the customer have both agreed to do, and by offering the reassurance of further assistance if required.
Allow a break to regain composure
If an employee is affected by an incident, allow them a break to regain composure. If possible, accompany them and encourage them to talk over the situation. It is important to state your support for your employee and the manner in which they handled the situation.
If they were in the wrong, highlight it as a 'misunderstanding', but ask how they might handle the situation if faced with it again. It is important to be constructive; talk through different methods of handling such problems. If they were in the right, reinforce this and offer your complete support.
Courtesy of Karl Howleger, chief executive at outsourcer Pell & Bales.
---
Doing something about the root causes of customer anger is the responsibility of your whole organisation, not just the guys on the front line
Your situation sounds like it has the potential to downward spiral rapidly. With that in mind it's frustrating to read that you seem so accepting of the way things are right now. Come on. Be ballsy and fight for getting things right in the first place. You mention verbal abuse that operators don't deserve. Who does deserve it? Are basic customer expectations not being met? Is it a process that's badly designed?
Is key information lacking? Remember doing something about the root causes of customer anger is the responsibility of your whole organisation, not just the guys on the front line.
Get every senior manager within your organisation to the 'front line'
We're not suggesting passing the buck. However, you need to address the root cause of change by getting every senior manager within your organisation to the 'front line' so they can a) experience it first hand; b) show their people they care; and c) gather essential management information around processes, customer ownership, end-to-end service delivery, and service and system challenges.Armed with information you can run a 90-day project to get it sorted.
This is going to take more than 'angry skills' training.
Firstly, design 'team talk' sessions to reassure the teams you are doing something about their problems. Secondly, involve your front line teams in fixing the broken bits. And finally, show them what the business has done about it.
It's important that operators and team leader staff work directly with senior managers to design and deliver solutions.
Skills Coaching
Moving on to skills coaching. Do you already have a consistent positive coaching culture? We would only recommend more coaching if you are confident that you have. In order to be successful, coaching should be positioned as proactive support for overall growth and success. Coaching is not an alternative to tea and sympathy. Nor should it be used as reactive fire fighting. This is because giving people new skills only works if they feel positive about using them, and it sounds like you still have some work to do on that score.
Shift the focus to the positive
In terms of something you can implement straight away, start by shifting the focus to the positive. How many customers get their queries dealt with successfully? Are you letting people know they've done well on those interactions?
As the person in charge it sounds like you'll have to stand up and be counted to lead improvements from the front. The good news is you'll be surprised by how much engaging your colleagues with some positive thinking can achieve. We wish you every success.

Courtesy of Jo Thomson, managing director at training and change management consultancy Procter.