Question: I'm working as a data entry operator and want to move in to call centre work. My problem is this: I have attended several interviews but have not been successful in finding a role. I get very nervous when I go for interviews and I believe this is holding me back. Can you propose any methods that will help me relax and be more like myself? And are there some questions that I should be asking to show that I am keen to work in customer service?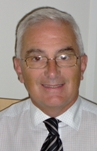 Answer 1
Courtesy of Ken Crosby, personnel manager at 2Touch.
One of the important areas to look at is confidence that you can do the role you have applied for and your ability to express this to the interviewer. Experience is a real selling point. Your current data entry role is a job that provides customer service and it is important that you emphasise the accuracy of the work.
Practise talking about your current role.
Why do you want to be in customer service?
Examples of where you have experienced poor customer service and what you would have done differently.
Find out about the company you have applied to work for.
Prepare a list of questions that you would like to ask; most interviewers will give you that opportunity.
Find someone you can do a role play with.
How you would like an advisor to sound if you rang a call centre?
What is good customer service?
On the day:
Give yourself plenty of time to be punctual; this will give you chance to relax.
When asked a question, it is okay to tell the interviewer you would like a little time to think about it, without too long a silence.
Remember, the majority of people are nervous when they go for an interview and a good interviewer takes this in to account. The more confident you are in understanding the role you are applying for, the less nervous you will appear.
Answer 2
Courtesy of a Call Centre Manager from a North East Call Centre.
As a major contact centre operator, we conduct thousands of interviews each year – and virtually every new candidate exhibits nerves. It is our role as interviewers to get candidates to overcome those nerves, relax and bring out their true characters. We would never reject someone purely on the grounds that they showed nerves during their first interview.
The best advice I feel I can give you is to suggest some of the responses we'd like to hear from candidates during their initial competency-based interviews for a customer service advisor or customer sales advisor role. Clearly, everyone will have their own way of answering these questions, so this can only, at best, be a rough guide.
Q1. "Give me an example of when you have encountered a problem at work. How have you worked to resolve that problem?"
A1. We'd be looking for evidence that the candidate has listened, taken on board what has been said, and followed a process to resolve the issue. We'd obviously also be interested in the outcome.
Q2. "The role you applied for involves working to targets. What do you see as the main benefits of target-setting in a customer service environment?"
A2. We'd want to hear that the candidate enjoys working to targets and would be motivated to hit those targets. Ideally, we'd also be looking for evidence that the candidate could improve performance if, for example, they failed to reach targets or were set new, higher targets.
Q3. "If an irate customer called in and was abusive towards you and the company, how would you handle it?"
A3. The candidate must show that they would listen to the customer, take time to understand the issues they raise, stay calm, show empathy, build a rapport and communicate to the customer how they can add value to resolve their particular problem.
Q4. "Describe a time when you were requested to do something in a work environment over and above your normal requirement?"
A4. In this instance, we'd be looking for the candidate to demonstrate that they are prepared to give a higher level of commitment to the company if needs dictate.
Overall, we'd be looking for candidates to demonstrate that they can work as part of a team, are capable of self-development, and have good organisational skills. If candidates give responses like those indicated above, it would give us a strong indication that they are not only keen, but also very able to take up customer service advisor or customer sales advisor roles within our company.

Answer 3
Courtesy of Jo Thomson, managing director at training and change management business The Procter Consultancy.
To answer your question: yes – there are some questions that you should ask to show you're keen on customer service. However we would argue they are questions you should be asking yourself. There are no tricks, short cuts or magic things to say to employers, sadly.
To start with, think from your customer's agenda – by which we mean your potential employer. You're selling yourself to them at an interview, after all. Think about what's important to them. What matters? What do they need to be successful? If you're struggling, you can always ask them with a quick phone call prior to the interview. Most employers will applaud your initiative.
Once you have a clear idea about their requirements, we would recommend asking yourself three specific questions:
How can I reassure potential employers that I'm as good as I say I am?
How can I relate my skills and experiences to their unique challenges?
How can I resolve any concerns they might have about me?
The 'reassure, relate and resolve' model is based on our core understanding of psychology and is worth remembering whenever you want to help someone say yes. In customer services, of course, that's the business you're moving in to.
If you can write – and writing will focus the mind – answers to the above questions before attending an interview, then you'll be able to rehearse and overcome those nerves. Above all, though, stay positive. We wish you every success.
---
Do you have any better ideas? Please leave your comments below…
Click here for our Top 50 Customer Service Interview Questions