Team leader questions will probe your ability to build morale, promote company values and provide guidance in a group environment.
These are key attributes that you need to show off in order to progress in any organisation. So, make sure you are equipped with strong answers to these team leader questions.
1. "What have you done to promote great customer service?"
Firstly, know what you think great customer service looks like. Look for situations and examples when you had an idea, a client, or customer call, where you personally went that extra mile.
Did you change a process or procedure? Or perhaps a staff member you mentored, coached or advised delivered a great customer service win or result for your team, brand or business.
One example of how you can promote great customer service is to provide your team with a list of positive words and phrases or a set of empathy statements to boost rapport with the customer.
2. "How do you ensure that the goals of your team are in line with the overall company goals?"
This question helps your interviewer to gauge whether you understand your role in your current job, and how your efforts contribute to the goals of the organisation.
For example:
The company I currently work for publishes an annual report of KPIs relating to the goals they hope to achieve that year. I extract the company goals that are relevant to my department and break them down into weekly objectives. I then use these objectives to ensure that my team is constantly contributing to the overall goals of the organisation.
3. "How would you measure the success of you and your team over a 3-, 6- and 12-month period?"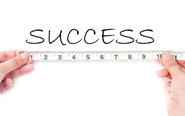 This question requires you to understand the benefits of setting SMART (Specific, Measurable, Achievable, Realistic and Time-bound) objectives and developing action plans.
For example:
In line with the over-arching goals of the company, I would set personal goals for myself and my team which I would subsequently break down into weekly SMART objectives. I would monitor these closely through general in-office communication and a series of team meetings, as well as through scheduling individual appraisal meetings at 3-, 6- and 12-month intervals.
4. "How would you manage your time and objectives in your role?"
This is your opportunity to assure your potential employer that you are capable of working in line with your objectives and getting the job done on time.
For example:
In my current role, I break down my objectives into daily targets and outline periods of the day when I am going to focus on achieving them. I find this system works well for me and I expect to carry it into my next job.
Also, it would be good to demonstrate as a leader how you are helping others manage their time. One example of how you can do so in the call centre would be to provide agents with a list of call centre abbreviations to speed up wrap-time.
5. "How often do you challenge the way your current company does things or challenge something that you feel needs to change?"
This is a bit of a tricky question to answer, as how you answer can determine whether your interviewer thinks you are too strong-minded or, worse, too sheep-like in your approach to work. An ideal answer will show a degree of balance.
For example:
Throughout my term of employment, I keep a constant note of any areas that I feel can be improved. But I only present these concerns to my boss when I have developed in-depth and realistic solutions.
The frequency of these meetings is determined by how stable the company is. If the company implements several changes throughout the course of the year, I am more inclined to provide regular feedback to my boss.
6. "How creative are you in comparison to your colleagues, i.e. in managing, developing, encouraging and motivating your team?"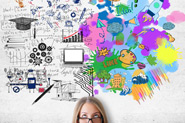 This question is asked to determine whether or not you are going to bring something to the team.
In an ideal answer you will confirm that you are creative in your job role, and markedly so compared to some of your colleagues. You should then proceed to give examples which demonstrate this.
This question gives you the opportunity to tell the interviewer about how you developed a Monday-morning prize-giving incentive to get your team fired up for the week. Or how you introduced daily staff meetings to keep your team engaged with the goals of the organisation. Or implemented a buddy-up training programme to help your new recruits settle in faster.
Examples of innovative ways that people in customer service use to motivate staff can be found in our article, 11 creative tips that will boost morale.
7. "How do you measure the success of your incentives?"
An ideal answer to this question will demonstrate that you are capable of monitoring a situation as it evolves.
For example:
Whilst working in a call centre as a supervisor, I introduced 'Sugar Fridays' – giving my team sweets and treats to get them through the Friday slog.
Prior to introducing the incentive, I compiled a backlog of sales figures from previous Fridays. I then introduced the incentive on a trial period, continued collecting data and cross-compared the results. There was an obvious peak in sales figures and so the incentive became permanent.
8. "How have you utilised customer complaint feedback to improve how your team are selling?"
An ideal answer to this question will demonstrate that you are capable of assessing a situation and implementing improvements.
For example:
I started to notice that a lot of customers were complaining about feeling patronised by my agents. In response to this, I listened to the calls these complaints stemmed from and realised that words such as 'wonderful' were being over used.
I then had a meeting with the worst offenders in my team and suggested changes that they could make to correct this behaviour. After this meeting, customer complaints reduced and sales increased.
Follow the link for advice on how to improve selling over the phone.
9. "How have you educated your frontline agents to ensure excellent customer feedback?"
As a leader charged with delivering excellent customer feedback, you will know how important it is that customer feedback and insight are monitored, measured and acted upon, whenever appropriate or necessary.
But how about your agents? This question is very much aligned to your engagement, coaching and development skills. You need to think about the culture, communication and interactions you have with your agents.
Discuss how you impart your knowledge and experience to your agents and how you ensure that they can continue to develop the confidence, skills, knowledge and habits that will drive excellent customer feedback with every interaction.
With thanks to Michelle Ansell, Douglas Jackson
10. "How did you recognise the level of trust or respect your team held for you and how did you ensure this continued?"
Only you will know if your team really trusts and respects you. Respectful employees will usually make you coffee, hold a door open for you, properly carry out tasks assigned to them and rarely undermine your judgement.
To maintain this level of respect, you should make time to recognise your employees' efforts, occasionally explain how you reached a solution to a problem (this can help with buy-in for larger changes or projects) and do your best to be consistently level-headed and successful in your judgement – as it only takes one slip-up to undermine your credibility.
Have you been asked any other questions that have probed your leadership abilities? If so, we would like to hear them! So, please leave your thoughts and suggestions in an email to Call Centre Helper.
For more questions covering more than just team leadership, read our article: Top 50 Customer Service Interview Questions – with Answers