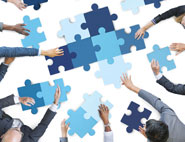 George Banco has implemented the Enghouse Interactive Communications Center (EICC).
Currently, around 600 people file loan applications with the company. The company's underwriters and collectors and other departments make around 1,500 calls a day and the business also has to deal with a myriad inbound calls.
The solution
The personal finance provider is using the contact centre technology to deliver improved customer communications and performance management, following a recommendation from IT partner Unify.
The solution also incorporates quality monitoring and integrated voice recording to monitor agents and help ensure compliance with industry regulations.
The benefits
Now fully installed, the system is helping the company manage the demands of a busy and rapidly evolving environment.
"We were impressed with the flexibility of the system, the ability to make changes to it quickly and with how it enabled us to enhance our control over the whole contact centre environment," said George Thomas, Director at George Banco. "We also liked the flexible pricing plan on offer. Being able to invest in the system through a quarterly subscription-based plan provided us with additional flexibility, crucial in a sector where cash is king and margins tight."
"As soon as a call comes in, agents know who is calling through the call ID, which immediately links to the customer database," continued Thomas. "As a result, they instantly have in front of them a full interaction history, enabling them to understand which call channel the customer has come in from, which script to use and which teams the caller may subsequently need to be routed to. All of that is hugely beneficial both to customer experience and staff morale."
The solution also features enhanced managerial control.
"One of the biggest advantages is the dashboard," continued Thomas. "We can see how many calls are coming in at any given time, get alerts when waiting times are too high or when call durations are becoming too long, allowing us to intervene to cut costs, drive efficiencies and ensure we are focused on the right areas of the business."
The company is also making use of the system's call recording and quality monitoring capability, both to track agent performance and to deliver training where required, but also to keep compliant with the latest relevant financial services legislation.
"We are delighted with the enhanced capability. It helps us manage and route calls, monitor performance, develop new kinds of training and ensure we remain compliant with the latest industry regulations," concluded Thomas.
For more information about Enghouse Interactive, visit their website.
---