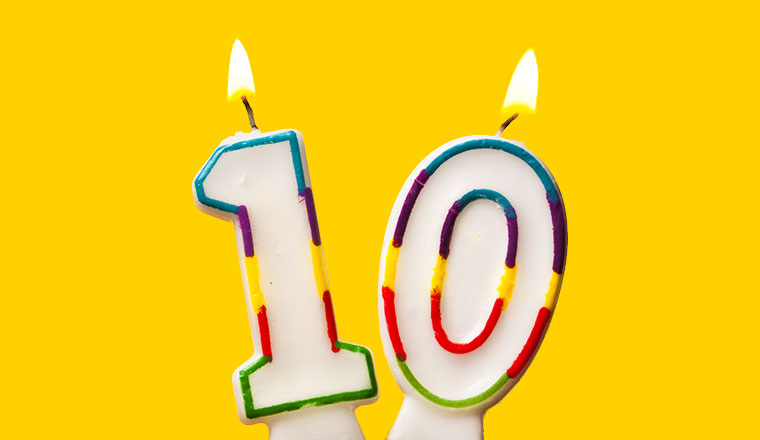 Ten years ago, Rostrvm Solutions and Call Centre Helper started their strong partnership. But what has changed in the industry since then?
Ken Reid, a Director at Rostrvm Solutions, and Jonty Pearce, Editor of Call Centre Helper magazine, first got together to write an article in 2007 and have been sharing information and ideas ever since.
Jonty says, "I first came across Ken when he was chairing a conference that I spoke at some 25 years ago. He impressed me with his product knowledge and take on the industry then, and still continues to do so today."
A decade is a long time in the contact centre world, so what has changed in that time – and is it for better or worse? Ken looks back on the main developments:
The French have a saying: 'plus ça change, plus c'est la même chose'- the more it changes, the more it stays the same – and this is true of the contact centre industry; we're still about serving people, who feel the same human emotions – but it's no longer just about phone calls.
Now we have to meet the demands of busy consumers using smartphones and the internet – and this really has been a massive shift that businesses are trying to accommodate. Now it's much more about using digital interactions, as well as personal, to create advocates who will talk positively about our brands – be they customers or staff.
10 years ago, text and webchat etc. was largely the domain of younger people; if you assume that now you're making a big mistake. Many older people are using it, but on their terms.
And while it's true that TRUST has always been at the heart of the customer experience – you have to keep your promises. Now, with the speed of communication available on digital platforms, you let customers down at your peril. Expectations are higher and they want a faster, personal service. In the words of that great rock band Queen:  'I want it all and I want it now'!
Whereas it was once about giving good customer service, it's now about providing an excellent customer journey and experience.
So, today we work with contact centres on how they can give all customers that great experience and really engage and build lasting relationships with them. And this, of course, includes looking after staff too.
Why has the Rostrvm–Call Centre Helper relationship prevailed?
I think it's because we both want to build solid relationships with people and use our knowledge and experience to inform contact centre audiences.
We're interested in today's challenges rather than just talking theory. The CCH audience includes contact centre managers and team leaders who need to find solutions that add value now – but also take them into the future.
We've always been about tackling current problems, although Rostrvm's R&D team are innovating ready to provide the next requirement. For example, Rostrvm first demonstrated the webchat concept in 1997, but it's only now that it's becoming a mainstream application.
How has automated technology changed?
Automated diallers have evolved from being machines which call centres used to set to ring people randomly without a particular strategy, to being a facilitator to achieving a company's and customer's needs productively and compliantly.
Let me give you some examples: 10 years ago it was about algorithms and contact rates, volumes and percentages; the more people you reached, the better. Now everyone is more sophisticated. If a client's insurance is due for renewal, now you can connect with them on their preferred choice of platform at a time when you know they're likely to be available, with an automated text message which reminds them but allows them to choose when they ring you.
Also, a decade ago we were still doing fairly basic tasks like getting a balance or paying a bill by making an inbound call to the bank or visiting it; now, most of us go online to do this because it's often quicker and easier to self-serve.
In terms of whether this is all better or worse – most would agree it's better – but only if the contact centre ensures its platforms and systems are all joined up. If you've got lots of disparate channels and legacy systems which work in silos and are not integrated it can be worse for all concerned.
Many businesses are looking into this and it's pretty crucial these days. Everything should be integrated into one automated, unified system, which provides staff with a single view of each customer, making the customer experience seamless. This also means ditching those old desktops with 25 notes stuck on them and 15 different applications to open for one that has everything integrated.
The exciting thing is how you can combine all the data you have on a customer with tech automation to help you meet individual needs in the right place, with the right product, at the right time. As a manufacturer, we're delivering knowledge and experience to provide this single customer experience, rather than a standard 'one size fits all' product.
10 years ago everyone was talking about call recording, but the way things have moved on, you've got to be able to associate telephone calls with text messages, webchat and emails etc. So we now have a contact recorder, which records every contact with the consumer and stores it in the same place. The next step is not only recording the conversation but also recording what the agent does on the PC – screen recording.
A result of being able to see a single customer view of a person's history and transactions is it enables you to channel shift. An advisor can meet them where they are and take them where you want them to be for the contact to be more productive. So, for example, contact that might start with a phone call to resolve a query could be concluded on your website if you provide the link.
What are the key issues?
Planning and performance management is more critical than before. Whereas 10 years ago you could get your Erlang calculator out and every transaction would be within 180 seconds plus or minus a few percent, that's no longer true.
A customer is now just as likely to make contact via email, twitter or webchat rather than the phone – people tend to call now only when something goes wrong or they need help with a more complex matter – and then they're on the phone and want action FAST.
Having the stats in real time as well as historical data is important so you can blend to cope with peaks and troughs in traffic.
Have there been any surprises over the last decade?
The rise of the smartphone has had a massive impact on everything, which isn't a surprise – from the consumer perspective it both supports and drives multichannel.
What perhaps was a surprise is that many didn't think email would survive once texts and more immediate channels became available – but because you can get email on your smartphone it has kept going and the expectations of consumers has risen.
A specific example of this is people using their smartphone on the tube to have email conversations because they can't get a phone signal but can get email.
Some wondered where the humble phone call would feature as technology has become more dynamic, but this is where things really haven't changed that much – people still like to hear a human voice at times.
There are contact centres with a very clear policy of 'phone first' and this is because text is not conversational – it offers no context and nuances – so a call is always the best channel for dealing with complex issues or complaints.
What does the future hold?
Data and how you harness it is going to be crucial as businesses try to compete for customers. But, of course, with the GDPR changes being brought in next year, there is even more reason to ensure you comply and do the right thing by your customers.
You have to be transparent with customers about collecting their information – and they're often willing to exchange details about themselves in return for something they perceive will add value.
Speech analytics is becoming increasingly important in a world where artificial intelligence and cognitive computing are soon going to be widely implemented.
People use SIRI and teach their smartphones how they speak – so once you've got speech recognition on the handset, that speech information could be sent to the contact centre as text – speech interactions with contact centres are likely to happen more frequently.
Jonty adds: "Much has changed in the industry over the past decade. While email was a popular channel then, we have seen the dramatic emergence of web self-service and also of social media and live chat messaging in the contact centre.

"Ten years ago, the terms 'the Cloud' and 'speech analytics' would have not meant much to many contact centre professionals – here's to the next 10 years!" 
Ken Reid summarises: "Working with Call Centre Helper we hear even more about real-world challenges faced by the industry and we can keep our technology relevant to practical business issues."
Jonty concludes: "We have enjoyed working with Rostrvm over the past 10 years, and have seen both Rostrvm and Call Centre Helper develop."
To find out more about Rostrvm Solutions, visit: www.rostrvm.com
---