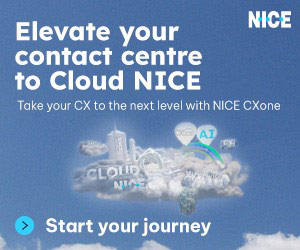 Our panel of experts share their ideas for better engaging customers while they wait in the contact centre queue, with the aim of reducing your abandon rate.
1. Use Hold Time to Prepare Customers for the Interaction
You can intelligently use hold times by preparing a customer for what they will require when they are eventually connected with an advisor.
Also, you can ask your customers to confirm that they have all the information required to complete verification (username, customer number or order number), especially if verification requires information that may not be readily available.
Having this information easily available not only allows for a more positive experience when customers are connected to advisors but reduces handle times of calls too, freeing up your advisors to take on more calls.
Thanks to Shorit Ghosh at Clarabridge
2. Offer IVR Self-Service
It's worthwhile considering whether every interaction requires a live advisor. Many customers now actually prefer using self-service channels (such as a company's website or a mobile app) over advisor-assisted interactions.
Just make sure that there's always an option to switch to an advisor-assisted channel should self-service fail, ensuring that it's easy for the customer to escalate the call.
And be selective when choosing which interactions to automate. Automation is best at handling simple, repetitive interactions – complex or emotional requires the human touch.
3. Don't Keep Customers in the Dark
Your contact centre solution should enable you to create intelligent queue treatment that goes beyond playing a wait-music loop with the occasional "please hold" message.
Options include informing customers of their estimated wait time or updating them on their position in the queue as they progress.
Options include informing customers of their estimated wait time or updating them on their position in the queue as they progress. That way they can decide whether to remain in queue or consider other options.
Your contact centre solution should provide an option to offer the customer a callback where they can hang up while the system keeps their spot in the queue and then initiates a callback when an agent is available. This feature is often called "Virtual Hold".
4. Publish Your Channel Wait Times
Some contact centres choose to publish their current wait times by channel on a web page.
With this information, you leave it up to the customer to choose how they want to interact based on the urgency of their issue, the current wait time and their channel preferences.
With this information, you leave it up to the customer to choose how they want to interact based on the urgency of their issue, the current wait time and their channel preferences.
Offer alternative channels, such as a scheduled callback, at a less busy time or self-service or switch to digital (email, chat, SMS, etc.) to resolve the issue.
Note that you need to ensure you have the capacity to handle the issue more quickly in that alternative channel before you offer.
5. Find Ways to Lower Contact Centre Demand
While it is unrealistic to believe that longer queues can always be avoided, there are some things you might want to consider to help you to keep you queue times as short as possible and/or intervene early, before the situation gets out of hand.
Be as specific and detailed as possible in your routing. Getting calls to the best qualified agent will not only shorten handling times, which in turn reduces queue time, but also increase First Contact Resolution (FCR). FCR reduces repeat calls and transfers which lowers overall volume even further.
Empower agents to resolve more contacts at the first attempt by giving them access to all tools and resources that they might need. This may increase Average Handle Time, but it also increases FCR, which, as observed earlier, reduces call volume.
Just remember: monitor constantly, intervene early.
Thanks to Annette Miesbach at NICE inContact
6. Consider the Length and Content of Your On-Hold Messages
Being on hold can be frustrating and that's why it's important to keep your customers in the loop during this time. Providing callers with information while they are on hold will also encourage them to stay on the line for longer compared to those waiting in silence.
For example, if your callers are on hold for an average of one minute, your message should be focused on the most pertinent information. If the caller is experiencing longer hold times of a few minutes or more, slightly longer messages will work better.
Always make sure you set expectation levels by informing your customers of the expected hold time – if they know what to expect they are less likely to be angry over long queues!
As a rule, always make sure you set expectation levels by informing your customers of the expected hold time – if they know what to expect they are less likely to be angry over long queues!
7. Use Different Voices For Different Call Queues
For our on-hold messages, we want to ensure the voice and the content is "on-brand", but that doesn't mean that it has to be consistent from one channel to another.
While there are certain rules to follow when creating on-hold messages, such as it is best to use active language to convey a sense of immediacy, these rules don't have to apply to every call queue.
For example, active language might work with an upbeat voice to create some excitement around your product in the sales queue, but a support line may require a more relaxed tone.
These messages can be just as important as other call management techniques, such as offering automated callbacks, which can be particularly beneficial.
Automated callbacks mean the IVR warns the caller of a long wait in a queue, but offers to hold their place in line without them having to stay on the phone.
Thanks to Daniel May at Business Systems
8. Create a Channel-Deflection Strategy
Any inbound enquiry that requires a simple, transactional, repetitive action should be the first to be considered for self-service.
Tailoring your customer experience strategy to the customer journey by offering self-service in the channel your customers are using (i.e. telephone in this case) provides a much better customer experience and adoption rate.
A deflection to a different channel on the same device should be considered. For example: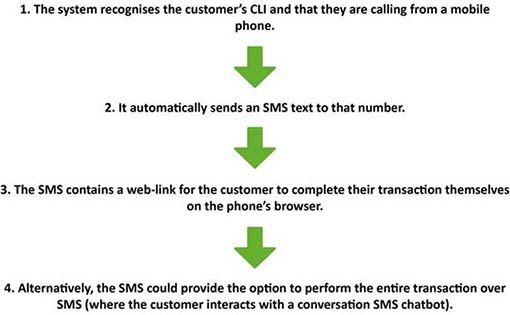 The customer completes the transaction without the need to queue or to speak to an advisor. This reduces demand and therefore lowers your required headcount.
Once a customer has successfully used this method and enjoyed the experience, it is likely that the next time they will return to it directly, so the initial "call deflection" becomes an ongoing call "avoidance".
Thanks to Martin Cross at Connect Managed
9. Keep Customers Informed
Anyone gets anxious when there is a dead silence on the other side of the line: "Am I connected?", "Is there some technical issue?", "Did they forget about me?"
When a caller is put on hold, you need to keep him or her "alive". Anyone gets anxious when there is a dead silence on the other side of the line: "Am I connected?", "Is there some technical issue?", "Did they forget about me?"
But playing music is not necessarily the best strategy. Instead it can be better to remind your customers that they are not forgotten.
By using advanced queuing and routing software which will accurately predict wait times and communicate them to each customer (non-accurate predictions will increase customer dissatisfaction!), you can set realistic expectations. This will help to alleviate customer frustration when they are kept waiting.
10. Provide a Callback Option
Although in most countries the legislation doesn't require companies to do so, it is good practice to always offer your customers an option of requesting a callback. Let your customers decide whether they prefer to keep waiting or hang up and wait for your call.
A consistent dialler can save your team time in trying to reach customers, modern IVR software can automatically lead the customers through some of the steps, reducing the time to resolution.
When a callback is chosen, you also need to inform them about the timeframe within which they can expect your call and make sure this customer will be called back right away. Again, be aware of their expectations.
Thanks to Adrian Wright at Altitude Software
11. Use the IVR to Run Identification and Verification (ID&V) Processes
The ID&V process typically takes around 30 seconds when conducted by an agent.
You can enable self-service authentication in queue whilst they wait. This is thirty seconds you could potentially save both the agent and the customer on every enquiry.
Enable self-service authentication in queue whilst they wait. This is thirty seconds you could potentially save on every enquiry.
If you multiply that by all of your inbound enquiries it can lead to massive cost and time savings, not to mention the operational benefits and improvement in customer experience as a result of the increased agent availability and reduction in call times.
12. Keep the Customer's Mind Occupied
One thing you should always take into consideration when thinking about your queueing strategy is how you can leverage the psychology of queues.
The evidence realised over many years across different industries proves that when your mind is occupied it makes the time you have to wait feel a lot less in comparison to when your mind is unoccupied.
You see it in action at Disney and Universal when people have to queue and wait for long periods of time to go on their attractions and are being entertained whilst they are waiting and progressing in the queue.
The same rules apply to your customer when they try and contact you for support so what you do whilst they wait can truly differentiate you from the competition and help you to realise significant improvements in quality of service and operational effectiveness.
The key thing to remember is, are you occupying your customers mind whilst they wait?
Periodic updates on their place in the queue or the estimated wait time are not great experiences and don't allow firms to add any value for the customer or the agent. Instead organisations should look to occupy their customers mind whilst they wait, and add value such as completing ID and verification checks so they then don't need to do this once connected to the agent.
Thanks to Darren Gracie at GCI
13. Publicize Other Channels in Your On-Hold Messages
It's always good to publicize alternative ways customers can complete their task without queuing. Just be careful how you do this.
Don't try to redirect customers to your website because typically they will have already tried that, so this message will only serve to increase the customer's frustration.
However, you may have a mobile application or voice self-service options that are suitable for callers who wait in particular call queues. Or perhaps you can signpost other channels, with smaller queues, which are suitable for these contact reasons.
Just don't keep playing the same "did you know you can go online?" message on repeat to callers – that just gets annoying!
Thanks Andy Hearsey at Noble Systems
14. Be Proactive With the Knowledge Base
66% of consumers say that valuing their time is the most important thing a company can do to improve customer experience, per Forrester. However, many consumers not only endure a long battle with the IVR but, to make matters worse, they have to deal with long wait times on the phone.
One of the things companies can do to make the "on hold" experience more palatable to consumers is to capture the context of the call from the IVR dialogue and past customer history. They can then boot up a contextual search on their knowledge base and send a link to relevant content to their smartphones.
Just remember to think about customer needs first, then design their perfect experiences and consider the technology afterwards to make everyone's life better.
Thanks to Anand Subramaniam at eGain
15. Keep These Three Cs in Mind
Get back to basics and start with the 3 Cs: communication, choice and call routing.
Good communication is essential. People prefer to know how long they are likely to be kept waiting.  Give callers an estimated wait time as soon as they reach the voice queue and display prominent announcements on your website or next to the chat button.
Choice is all-important so give options. Suggest callback requests for voice callers. Keep FAQs up to date and easy to find. Make customers aware of new ways to engage – if you're offering webchat and co-browsing, promote them through an announcement on the telephone queue and online.
Never underestimate the power of effective call routing. In-built intelligence within the latest solutions routes calls automatically from a variety of channels to the best-skilled, available agents quickly and efficiently to minimize wait times. If you use IVR, try it yourself, making sure menus are easy to understand and kept short.
Thanks to Gunnar Aasen at Puzzel
16. Optimize Your Call Routing Strategy
No customer enjoys having to be rerouted multiple times before finally reaching the correct person to handle their query.
To avoid this, you can use dynamic call-routing technology, which can identify customers by their prior behaviour and intelligently route them to the most appropriate advisor first time.
For instance, you could route calls automatically based on a support contract, warranty, or recent purchase, recognize international callers and route to an agent speaking their language, or decide to prioritize VIP customers.
As call routing ensures that incoming calls are assigned to the most appropriate agent to deal with each call, businesses can deliver exceptional, emotive customer experiences, offering an effective and effortless resolution. This helps maintain both customer satisfaction and advisor morale.
Thanks to Tim Kimber at NewVoiceMedia
17. Prioritize Calls so Certain Customers Skip the Queue
Using AI smart-routing, advisors can now take advantage of platforms that integrate multiple digital channels in one simple interface.
Through the use of these integrated platforms, service reps have visibility over many different applications, being able to flick between the likes of social media, messaging and email at a click of a button.
Additionally, advisors can now also switch between different channels without losing the context of their conversation.
As a result, the pressures of queuing are eased as agents always have oversight of the most important messages. Agents can prioritize the most urgent calls or messages first, ensuring repeat customers or those with more serious complaints are dealt with as soon as possible.
Thanks to Sunny Dhami at RingCentral
18. Analyse Customer Reactions to Your Current Queuing Process
Today's customers want to handle routine matters as quickly as possible. Whether it's through IVR, mobile or web, customers expect quick and easy self-service.
But, if customers fail to have their problem solved effortlessly, any wait time will only add to their frustration and downgrade the experience.
Through customer journey analytics, contact centres can visualise where and why customers struggle to self-serve in the IVR system and on digital channels.
This can help reduce customer waiting times, repeat calls, drop-offs or even remove the need for customers to reach out to an agent in the first place – resulting in faster call resolution and more satisfied customers.
 Thanks to Kenneth Brisco at NICE 
19. Provide Self-Service Opt Outs When Customers Are On Hold
In many situations a caller may avoid initial self-service options presented within an IVR due to common preferences to interact with a person when a call has been initiated.
However, once a caller finds them self-sitting in a hold queue regret of not selecting the self-service options often sets in.
So, what is the best option for the customer in this scenario? Do they hang up (causing an abandon call), call back and again navigate the IVR to find their self-service option?
To engineer a better experience, while improving your service level and abandonment rates in the process, provide self-service opt outs interspersed throughout the hold period.
Best practices would suggest a cadence of 20-35 seconds for the opt out prompt to be repeated, but for really long queue times the gap between prompts should be even longer.
Thanks to Patrick Russell at 8×8
For more from our panel of experts, read our articles: