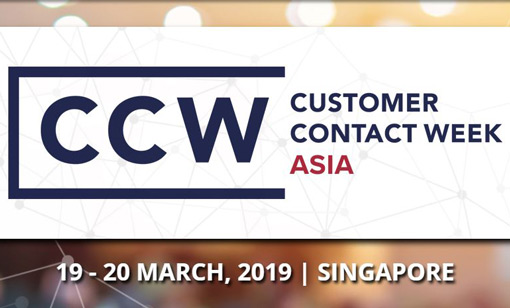 About the Event
THE DATE: 19 – 20 March, 2019
Digitisation. Innovation. Customer Experience.
Digitisation is at the centre of every business transformation, and the contact centre is no exception. We are now in the age of the customer and the pressure is on for contact centre leaders to deliver outstanding customer experience while driving optimal productivity and efficiency.
How can contact centres build digital capabilities to serve next-generation customers?
What are the keys to a successful omnichannel operation?
What strategies can contact centre leaders adopt to improve first-call resolution while optimising customer engagement?
How can contact centres leverage innovative technologies such as chatbots, analytics, robotic process automation to further advance contact centre performance?
Featuring strategic case studies and best practices, the 2018 Contact Centres Asia Summit is your one-stop platform on digitisation, channel management, operational excellence, customer engagement and workforce management in contact centres.
THE ORGANISERS: IQPC
THE WEBLINK: https://contactcentresasia.iqpc.sg
Date and Time
Starting:
Tuesday 19th March 2019

Ending:
Wednesday 20th March 2019
Location