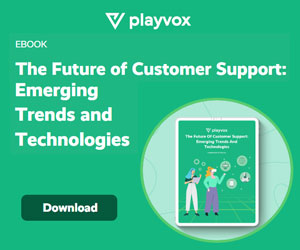 What is Social Customer Service?
Social customer service is the practice of extending a business's existing service platform to include social media channels.
The use of social media for customer service is increasingly seen as a requirement by customers. Facebook and Twitter are two of the most widely used social platforms for customer service, and both sites have introduced functionality to support this. For example, both now allow commercial users to download interaction data.
There are many other social media resources that businesses can also benefit from. A variety of tools exist that allow companies to search for mentions of their brand; from this they can identify where they need to establish a presence.
The Benefits of Social Service
Much like conventional webchat, social media conversations can reduce the cost of interactions. Agents are able to handle several conversations at once, often using prepared responses copied from a list. Because the majority of these conversations are public, the interaction is available for other customers to view via the Facebook timeline, Twitter feed, or equivalent.
The visibility of previous responses often empowers customers to solve their queries without needing to begin a fresh interaction. The responses also serve as a real-time list of endorsements of the brand.
Another benefit is the reduction of pressure on traditional contact centre operations. A growing body of research on this subject indicates that customers are increasingly considering social media as their first option. As this type of service is best aligned with simple queries and requests for information, phone-based agents are free to tackle more involved interactions.
Limitations of Social Service
Many early adopters of social media began with an intention to harness its marketing potential. However, there has been an irresistible customer-driven move to extend the use to queries and complaints. As a result, it is common for companies to hold separate accounts for marketing and customer services; some time is therefore spent directing customers to the correct account.
Although social media is a cost-effective method for handling simple queries, there is no guarantee that these are the only queries customers will bring to the platform. Some customers may need to be redirected to conventional channels, after having already invested time in the social media option. This can be especially aggravating to customers who are attempting to use social media after abandoning a lengthy call queue.
Being redirected in this way can result in negative feedback, posted very publicly on the platform itself – just one example of how high interaction visibility cuts both ways.
The relative newness of social service also presents a raft of issues around staffing, best practice and analysis. While new tools are being introduced by social platforms, they are not customisable to the level that contact centre planners might be used to. As such, they may not fit neatly into the centre's existing reporting framework.
It is also difficult for managers to put guidance in place for suitable conduct with regard to social media. A level of informality has typically been associated with these platforms, but exactly how to characterise this in training materials can be challenging. Staff using social platforms need clear guidance on the appropriate tone to adopt, as well as the use of language, images and links to external sources.
Additional Resources