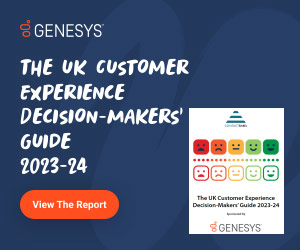 Whether it's reducing customer effort, evoking the right emotions or focusing on success, everyone has a definition of good customer service.
But how do leaders in the field define great customer service?
Here are some thoughts from our panel of experts and leading companies that aim to boost the customer experience on what makes best customer service.
In their contributions, concise responses were given in less than 140 characters, in accordance with the old Twitter rule.
---

It looks like it isn't there…
It looks like it isn't there, because you never need it.
James Lawther @SquawkPoint
---

Efficient and effortless
Efficient and effortless – the best customer service provides a simple and straightforward path for customers to get things done.
Interactions @interactionsco
---

Listening and then responding  
Good customer service is about listening and then responding to a customer in the way they choose and at a time to suit them.
Sytel  
---

First Contact Resolution
Best service means zero waiting time combined with First Contact Resolution and the agent takes full ownership of your issue & resolution.
injixo @injixo
---

Timely – Easy to Use… 
Timely – Easy to Use – Personable Delivery – First Contact Resolution – Knowledgeable Agents – Excellent Performance.
Linda Davis @AllClear2
---

Twin smiles
Great customer service looks like twin smiles – one on the provider's face and the other on the recipient's.
Rostrvm Solutions @rostrvm
---
Convenient
Good customer service is responding to a customer in a way and a time most convenient to them, whether SM, IM, email or on the phone.
Genesys 
---

Consistent 
Good customer service = providing a consistent experience across all channels and touchpoints, and over time by using data from every interaction.
NICE @NICELtd
---

Effortless & seamless
Effortless & seamless from a customer's point of view.  Efficient, empowering, delivering FCR & building advocates for the company.
Karen Wenborn @BearskinNy
---

Accountable and speedy
Accountable and speedy resolution of problems when something goes wrong.
Bright
---

Customer first 
Customer first: Fix what stops customers enjoying your product and, as in a supermarket, stop everything if asked to show where the eggs are.
The Forum @ForumOnline
---

Engaging
An engaged agent, who has been empowered to make decisions perceived as 'not the norm' and who treats you as a customer not a process.
Business Systems @BSLHQ
---
Understanding of customer needs
Understanding your customers' needs and going over and above to deliver world-class service.
Julie
---

Personalised
Personalised. Personalisation stimulates customer behaviour, encouraging them to buy more, stay longer & evangelise the experience to others.
NewVoiceMedia @NewVoiceMedia
---

Right first time
Right first time, efficient, consistent and low effort for the customer.
CallMiner @CallMiner
---

Not failing customers
Good customer service is making the interaction seamless and effortless and not failing your customers when things go wrong.
Enghouse Interactive @EnghouseInterac
---

Courteous and quick
Good customer service is when a client feels they have been treated quickly, courteously & efficiently with high NPS.
David St.J Richards @dstjrichards
---

Proactive
Good service requires swift, expert resolution, an experience that's joined up across channels, along with proactive, appropriate follow-up.
IFS | mplsystems @mplsystems
---

Anticipation of customer needs 
Great customer service delivers value through powerful insights, authentic conversations and proactive anticipation of customer needs.
Zendesk @Zendesk
---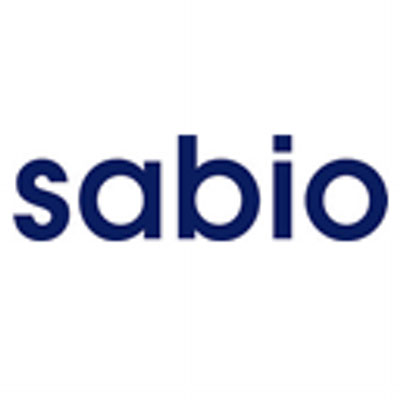 It's all about joining up the dots…
Customer service should be brilliant. It's all about joining up the dots. If I start online and need help, I don't want to start all over again.
Sabio @sabiosense
---

Accessible, attentive…
Accessible, attentive, helpful, knowledgeable and above all, courteous!
Netcall @Netcall
---

High CHEFT factor
Good #custserv = high CHEFT factor (Competence – Helpfulness – Enthusiasm – Friendliness – Time).
Christophe De Clercq @ChriDeClercq
---

Communicating with a customer in a way that suits them
Good customer service is communicating with your customers in a way that best suits them – whether it's online or by phone.
West Unified Communications @West_UC
---

Happy staff
Good customer service is being able to talk and listen. Happy agents sound happy, are calm and have a better rapport with customers.
Jabra @JabraBusiness
---

Quickly meeting customer needs 
Amazing customer service is created by quickly meeting customers' needs – the basis is rapid communication.
8×8 @8×8
---

Never having to explain or complain
In excellent customer service the customer never has to explain, never has to complain and, just occasionally, feels the centre of your universe.
Dougie Cameron @addzestDougie
---

Communicate in the customer's language
Sticking to channel preference and enabling customers to communicate in their preferred language; lowering effort is key.
Lionbridge @Lionbridge
---

Easily accessible 
Seamless – a low effort experience, anytime, anywhere through any channel and any device.
Puzzel @Puzzelsolutions
---

AI powered speed, but human 
Great customer service is AI-powered – as fast as a bot, but personal, like speaking with a human.
DigitalGenius @DigitalGeniusAI
---
What do you think good customer service looks like? Tweet your answers (in less than 140 characters to) @callcentrehelp
Originally published in June 2013. Recently updated. 
For more insights that will help you to provide good customer service, read our articles:
Customer Service Begins With Employees
The Top 10 Customer Service Strategies That Stand the Test of Time
How to Achieve Excellent Customer Service Through Coaching