The Multi-channel debate has moved on. With webchat, SMS and social media already in everyday use by consumers and contact centres alike – the question today isn't what should you do about Multi-channel, but how you are managing it and are you maximising your results?
Whether it's the requirement for different agent skills sets, managing cross channel dynamics, integration or effectively tracking customer journeys across multiple channels – more channels equals more complexity, more decisions and more stress for contact centre decision makers.
Azzurri's contact centre practice will present the findings of our annual Multi-channel survey of over 200 contact centre decision makers. Find out what emerging trends we have seen, and what are technology vendors doing about it.
And being an interactive webinar you will also be able to participate in the discussion, share your tips and vote in our polls. We will also feature a live web chat in conjunction with the webinar, so that you can share your ideas.
Speakers:
• Paul Cooper, Customer Service Expert
• Luke Talbot, Azzurri Communications
Topics discussed:
• 200 contact centres quizzed – hear our key research findings and our expert analysis
• Benchmark your contact centre against what the market (and your competitors) are really doing about Multi-channel
• Understand the common issues in effectively implementing and managing Multi-channel and find out how vendors and peers are addressing them
Sponsored by Azzurri.
This webinar is held at 1.00pm UK time, 2pm in Paris, 3pm in South Africa and 8am in New York.
If you are attending one of our webinars for the first time, we suggest you arrive 10 minutes early to allow for the software to download successfully
Topics Discussed
200 contact centres quizzed – hear our key research findings and our expert analysis
Benchmark your contact centre against what the market (and your competitors) are really doing about Multi-channel
Understand the common issues in effectively implementing and managing Multi-channel and find out how vendors and peers are addressing them
Panellists

Paul Cooper
Customer Service Expert

Luke Talbot
Azzurri Communications

Jonty Pearce
Call Centre Helper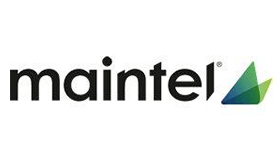 This webinar was brought to you by Call Centre Helper and is sponsored by Maintel