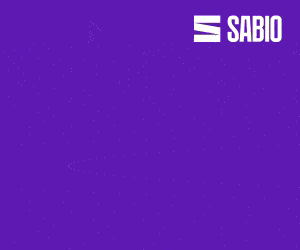 We asked our Twitter panel "What is the best way to speed up complaint handling in a multi-channel contact centre?"
---
John Thompson  @JohnThompsonJnr

Empower front-line colleagues to resolve complaints through up-skilling, authority levels and control
---
Cam Singleton @ContactCentreC

Make sure all systems are integrated across different channels/platforms.
---
Carolyn Blunt  @CarolynBlunt

Robotic 'cut and paste' responses just prolong arguments. Instead analyse common complaints and empower agents to resolve.
---
New Voice Media  @NewVoiceMedia

Tie all channel interactions to a contact so that regardless of who handles the case they're aware of what happened before
---
Ultra Communications  @UltraComms
Be proactive. Contact customers with regard to issues that will affect them even before they're aware of a problem
---
Richard Hall  @dougyhall

If complaints happen, keep processes simple with bias towards customer satisfaction. Trust customers and they'll be back.
---
mplsystems  @mplSystems

Give agents the information they need on 1 user interface to enable them to access data to resolve complaints without delay
---
Richard Hall @dougyhall

Cut off complaints before they happen. Make the effort to get it right first time.
---
Azzurri  @AzzurriComms

Trust and empower agents to resolve as many issues as they can without having to continually escalate calls.
---
Sabio Sense  @sabiosense

Best way to speed up complaint handling is to drive the complaint to the chat channel #webchat
---
James Lawther @SquawkPoint

Do something about the complaints?
---
Magnetic North  @MN_Cloud

It's important to understand why the problem happened so it can be avoided in the future. Make a note of lessons learnt.
---
Sian Ciabattoni  @NobleSystemsUK

Respond in the way the complaint was 'voiced'. Train & empower your agents to ensure first contact resolution where possible
---
Rostrvm Solutions  @rostrvm

Meet the customer where they are, then solve the issue expediently…. pick up the phone and talk
---
Business Systems  @BSLHQ

Empower agents to solve problems and contact customers on their desired channel without supervisor intervention.
---
Azzurri @AzzurriComms

Use channel most appropriate to resolving complaint quickly i.e. don't tweet a 30-minute conversation. Pick up the phone!
---
Richard Hall  @dougyhall

Record and measure as much as possible, to make sure 1 + 2 balance against profitability.
---
Magnetic North  @MN_Cloud

By integrating your channels with your CRM, agents should have the full details of a complaint at their fingertips
---
Rostrvm Solutions  @rostrvm

However they contacted you, if you have a number, phone them – it's the quickest way to resolve complaints.
---
What do you think is the best way to speed up complaint handling in a multi-channel contact centre?
Tweet your responses to @callcentrehelp