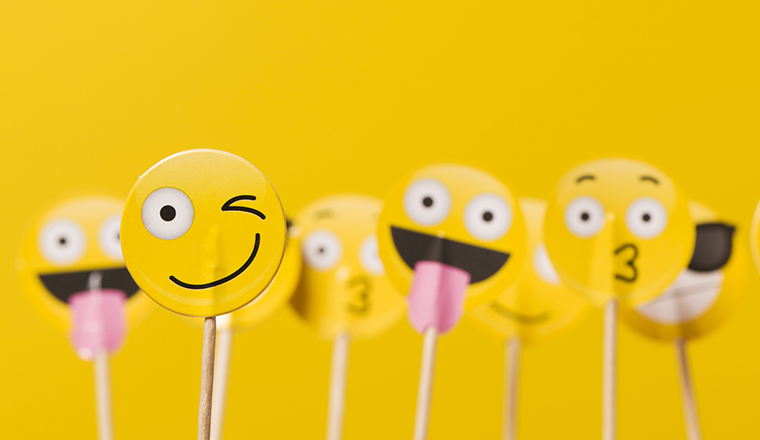 They say that a change is as good as a holiday, and for Southern Rail – whose Twitter feed is usually comprised of endless complaints – a change proved to be just what they needed to engage positively with their customers, but it came from an unexpected source.
15-year-old Eddie applied to Southern Rail for his work experience and, after a day of training with the company's social media team, was allowed to man the company's Twitter feed for a few hours. Nobody could have predicted the outcome or how Eddie would so engage the customers that it would completely turnaround the feed vibe.
The teen proved to be a quick wit and an absolute hit with customers. What had been a Twitter feed of endless complaints became engaging entertainment as customers pitched all sorts of arbitrary questions to Eddie that had absolutely nothing to do with Southern Rail or their service delivery. The style became one of humour and easy banter and had customers engaging positively for a change.
The one or two customers that did feel the need to complain were asked politely to lay off the abuse for a day while Eddie was shown the wonderful world of work. This wasn't any grand customer service strategy, or an attempt to shy away from genuine customer concerns, it was simply an opportunity to provide a teen with some work experience. But it highlighted some important lessons about social media customer service that we can all learn from.
"Just being me!"
When Eddie was invited back onto the Twitter feed for a second day he was asked why he thought he was so popular and his response was that he was just being himself – a teenager with a sense of humour. The whole experience was for him a great deal of fun. Turns out that's what customers appreciated too.
Sometimes it's just nice to take a break from the humdrum of life, especially when it's filled with frustrations and hassles. The commuters appreciated the opportunity to engage with someone different and it seems they were having just as much fun as Eddie was.
Especially on social media, customers want to engage with real people, not a corporate PR machine. It's an opportunity to allow agents to use their own personal style and voice in conversations. Twitter in particular, because of its short format, lends itself to humorous banter and this can be used to great effect to engage with customers in a positive way, even when dealing with complaints. Eddie's responses to the sometimes ridiculous questions were always direct and honest and reflected his contagious sense of humour.
An answer to every question
The other thing that stands out about Eddie's tweets is their engaging honesty. There wasn't a question he didn't answer honestly, and to the best of his ability, no matter how trivial or serious it seemed. People were asking him what they should have for lunch, if he poured milk in his tea before or after the hot water, as well as topics of world politics. When he didn't know the answer he simply said so and tagged those who might have the answers, even if they happened to be the president of the USA!
There's something quite appealing about Eddie's youthful honesty. Instead of considering what he could or should be saying, he simply answered from his heart.
Are businesses guilty of being more concerned about what the right thing to say is, or fear being caught saying the wrong thing, instead of simply engaging with customers and providing straightforward answers to their questions?
Enjoy what you do
When we work in an environment that is just a stream of complaints it's easy to get disheartened and counter each complaint with an emotionless response. Work experience for many teenagers is probably something they don't particularly enjoy doing, and for Eddie it could have been the same. He could have gone to Southern Rail and shadowed someone for a few days, ticked the boxes of what he was supposed to do and then returned to his life.
Instead, he chose to engage with people, and when given the opportunity to man the live Twitter feed he jumped in with both feet, enjoying every minute of it. Because he enjoyed it so much, his positivity was contagious and led him to become a social media sensation.
That's not to say that should be the aim of every customer service agent, but when you enjoy what you do, it shows and it attracts a positivity that can be very compelling. This positivity can calm an angry customer or make them reconsider how they engage with you in return. It also contributes to a more enjoyable working environment.
Now you may not be an Eddie, but that doesn't mean you can't be a positive influence in your workplace. And that when given an opportunity, you can showcase your personality in a way that engages positively with customers and benefits the company.
Thanks to Carolyn Blunt, Ember Real Results. Carolyn is a specialist trainer, call centre expert, author and industry speaker. www.emberrealresults.com
---