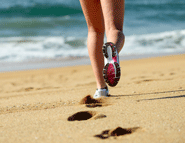 This month we bring you news from Sabio, Jabra, Journeycall and Parseq.
Transport Minister opens new Journeycall facilities
Journeycall has welcomed Transport Minister Derek Mackay to announce the opening of its new headquarters – celebrating the growth from 3 employees in 2003 to 286 in 2015.
"I am very impressed, the staff are extremely motivated and committed to their work," said Derek Mackay, MSP. "The excellent service provided by Journeycall is fundamental to the transport industry and I highly commend everything they have achieved in the last 12 years. I'm sure the future is bright for them."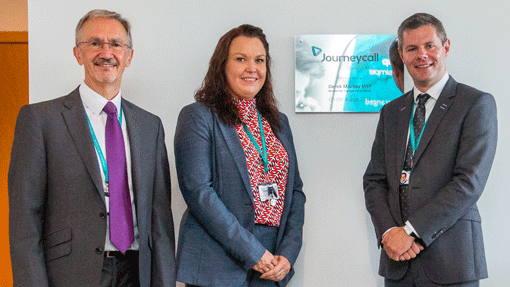 ---
Parseq set for expansion
Parseq is set for a year of expansion in Sunderland following contract wins that will see it add more than 300 new roles to its existing 1,000-strong workforce based at Doxford International Business Park.
"We acquired the business in Sunderland last year with very clear plans for growth. We've achieved this by utilising the business's greatest asset, our people, in addition to setting exceptionally high corporate standards," said Graham Stein, Managing Director of Parseq's contact centres. "Clients love this approach and the commitment and levels of service delivered by the team in Sunderland, and it makes sense for us to expand our footprint in the area because of the skills and work ethic of local people."
---
Jabra makes new appointments in Sales
Jabra UK & Ireland have confirmed a number of changes within their UK Sales organisation.
Kate Pembroke has been brought into Jabra's Inside Sales team. She will head up the team as the new Internal Sales Manager, taking over from Fahad Quadri, who previously held this role.
Joining Kate's team is Yusuf Omer, who takes up the position of Internal Account Manager, which is an additional headcount within this desk-based sales unit.
In addition, Fahad Quadri has been promoted from managing the Inside Sales Team into the position of Corporate Account Manager within Jabra's High Touch Sales Team.
"It is an exciting time of development within the Jabra UK & Ireland sales organisation," said Nigel Dunn, Managing Director. "The growth opportunities that these personnel will provide to Jabra will equally benefit our authorised channel partners who will transact the business we generate."
---
Sabio appoints new Head of Network Services
Sabio has appointed Ben Le Feuvre as Head of its Network Services business.
In his new role, Ben will be responsible for developing Sabio's expanding network services portfolio.
"I'm looking forward to helping develop the Network Services proposition and making it a compelling choice for organisations wanting to streamline their solutions and services supply chain," said Ben Le Feuvre.
"We're committed to developing our Network Services proposition, so bringing in Ben Le Feuvre, with his expertise in developing and growing UK voice and data services operations, is a great move for us," said Sebastian Henkes, Managing Director at Sabio.
---