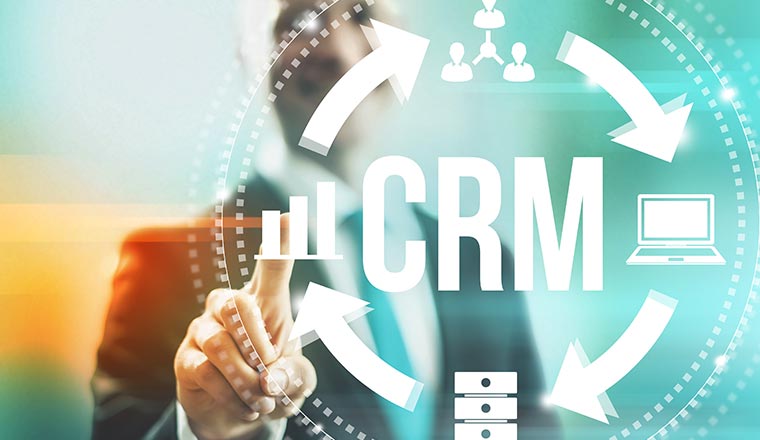 Ian Moyse of Natterbox discusses the challenge of being a sales advisor in the contact centre, before introducing the benefits of integrating your telephony and CRM systems.
Life as a sales person is tough. While the career option seems like a good one, as the financial reward can be high, there is a lot of pressure with strong competition from your peers and high targets to meet.
With that comes the need for extreme efficiency and prioritisation of time. But this can then limit the time that you have to enter data. Surely a sales administrator could take on that role?
Lead Intelligence Is Vital
Most companies do not have the luxury of being able to employ an administrator to take on the role of entering data within your CRM system, and as a sales person you're after the next opportunity to get the next deal and ultimately meet your target and get your much sought-after commission.
Sales people are not good at entering data into the CRM. There, we've said it. A gross generalisation, yes, but you would be hard pressed to find a sales leader who is willing to put up a fight to contest a claim like this, simply because in the majority of cases it's true.
This is not going to be a debate about why it's so common for a sales team not to prioritise it, but it's no secret that most sales people are driven by human interaction over data entry. It's also an extra workload that might not seem necessary after just a couple of calls with a prospect.
This can be challenging for any organisation, not just because most companies' reports on activity, the sales funnel and even financials are often pulled from the CRM, but also because inaccurate or incomplete data entry can cause the company to lose valuable information if the sales person leaves the company.
Lead intelligence is vital and sometimes the sales person even forgets what was discussed with the prospect once a couple of months have passed. For most B2B companies, a sales cycle is fairly long, which means lack of data can hamper the ability to close the sale.
The Solution: Telephony Integration With CRM
So how do you go about making sure all data is recorded within your CRM? Automate it. If a system could automatically capture and even record all phone traffic to and from your sales representatives' phones even when they're out and about, wouldn't this solve a lot of the problem?
In fact, wouldn't it be great if you could just move your entire telephone system into your CRM?
It's fairly normal to track open opportunities, their value and whether they've been closed won or closed lost. But to be able to report on the phone activity, phone calls made, duration of call and much more, is leading to real data-driven sales management.
This is actually possible and extremely easy to set up. No matter whether your sales team is in the office or field based, not to mention the benefits for your in-house Business Development Team.
With Natterbox you make the calls from inside your CRM through click-to-dial, which also prompts the sales person to make notes, not just during the call, but also after the call.
Additionally, the sales representative is asked to add a wrap-up code to each call which in turn can be reported on to assess outcomes of calls made by the sales team.
Ensure That Your Sales Team Has all the Necessary Data in One Place
This improves data integrity and the management of the sales team. It also offers the company more insights against employee turnover.
With 60+ data insights recorded within the system, it is much easier for someone else to pick up where the former sales person left off.
Imagine the ease of taking over a prospect when you not only have logs but also potentially recordings or previous dealings with the prospect.
But let's not just focus on the fear of losing an employee. Earlier the BDR team were highlighted. They are generally there to qualify leads and pass them to the sales team either for a demo or a face-to-face meeting.
When a lead is passed within your CRM system, you can only go on the information you receive within that lead, especially if you're field based.
If there isn't enough lead intelligence, you will need to call your BDR and find out what the prospect wants and what has been discussed. This is taking further valuable time away from the sales person who is hungry for their next lead.
With everything recorded within your CRM, not only within notes but also as an actual recording, as a sales person your next lead is right there in front of you without any delays.
As a company, your sales team can be your bread and butter. They need to be out there, getting deals signed, meeting and preferably exceeding their targets.
Efficiency is everything, so turning your CRM solution into your global business phone solution has to be the way forward.
Ensuring that your sales team have all the knowledge they need, in one place and the ability to be more productive with both the lead and their calls is definitely the way forward for a successful sales team in 2018.
This blog post has been re-published by kind permission of Natterbox – View the 
original post
---