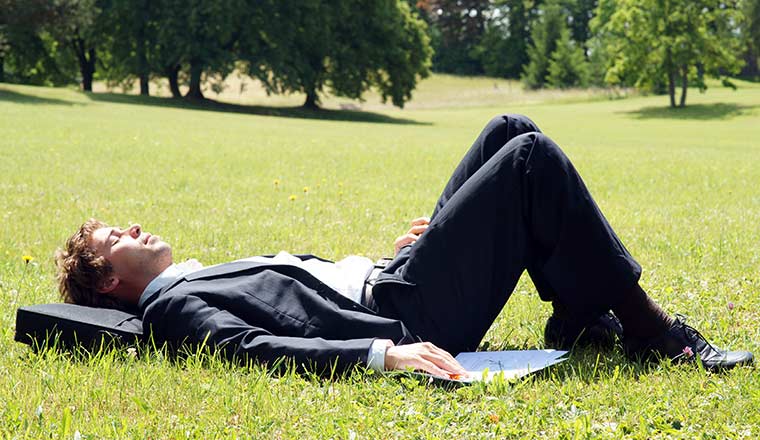 Scheduling annual leave in the contact centre can be tricky. Balancing demand and supply, meeting service levels, letting agents enjoy their time off and even leaving time to enjoy your own – is a complex process. But we all need a holiday!
Often the manual process of holiday approval is slow. The volume of requests can overwhelm already stretched teams, taking up hours or even days to be processed, offering little value for money for the business. Taking away the time-consuming nature of this task and freeing up time and people to focus on more important and productive tasks make sense.
Automated systems can meet this challenge quickly, fairly and accurately. QStory have a solution, "AHA" (Automated Holiday Approval), which automates, simplifies and enhances the contact centre holiday booking process.
This solution brings five key benefits of automated holiday approval, as highlighted below.
1. Better management of leave allowances with quotas and processes
AHA manages the holiday quota, allowing agents' requests to be approved or declined or referred, making decisions based on simple rules that are configured to the company's specifications.
2. Improve agent experience with rapid responses
Agents don't wait for days for a response to their holiday request. They submit their request from their desktop, or using the QStory Agent App on their mobile device.  No paper forms need to be filled in.
Also, AHA keeps records of all the requests and communicates back to the agent with the decision on their request.
3. Enable proactive management of leave allowances to reduce payouts at the end of the year
AHA works with the rest of QStory's ARTI suite of tools to optimise idle time and ensure leave quotas are utilised during the year, not leaving a huge end-of-year leave problem.
4. Holidays are allocated fairly without bias
An automated system takes away the bias of a holiday administrator allocating holiday times. The reason behind every decision is immediately available to the agent.
Requests are time-stamped, too, to help with any dispute resolution. Rules and processes are transparent to everyone, making the process fair and reducing the anxiety and concerns around who gets the leave at peak times.
5. A massive reduction in manual administration needed
Holiday administrators can forget about large backlogs of outstanding requests.  AHA handles the requests in seconds.
QStory's AHA application is cloud based SaaS and accesses the company's WFM system (and HR systems too if necessary).
Many companies' WFM and Real-Time teams are already enjoying the benefits of using our automated holiday management software.
They're spending more time doing other things – some are even sitting back and relaxing on their holiday knowing it's all been taken care of.
This news story has been re-published by kind permission of QStory – View the original post
To find out more about QStory, visit their website.
---
---