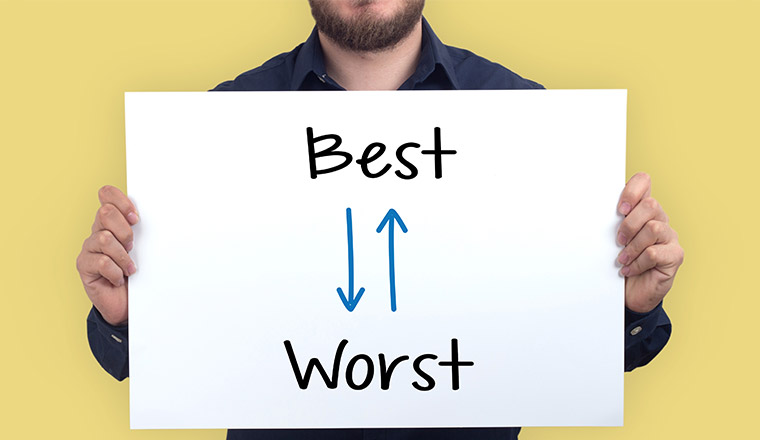 If you want to make the most of your VoIP system, then you need to make sure you have the right VoIP router. But what separates the good from the bad, and how can you choose the best VoIP routers for your business?
Exceptional online connections are no longer a luxury for businesses. No matter what the size of your organisation – from small companies to huge enterprises – you need a solid, stable, and secure connection to thrive. By 2020, there should be about 24 billion devices connected to the internet, and even the best VoIP products on the market can't thrive without the right router.
A router can be the difference between exceptional customer service with excellent audio quality and the threat of dropped calls. While some consumer routers claim to offer QoS solutions and business services, the truth is that most simply aren't intelligent enough to handle the sheer strain of enterprise VoIP.
If you want to maintain a strong business presence, then a great router is a good first step – but not all routers are created equal. Since a poor choice could mean lost calls and unsecured data, we've put together this list separating the best VoIP routers out there from the worst.
Let's take a look.
The Best VoIP Routers for 2017
Since no two businesses are alike, there's no "one-size-fits-all" router out there for every requirement. What you need is always going to vary based on the size of your company, and specifics like the number of computers and phones you need to connect. To help you make the right choice, we've listed four of our favourite VoIP routers on the market today, focusing on the following features:
A good number of LAN ports: The number of ports on your router helps to determine how many devices can be hardwired into the system – so the more the merrier. Of course, you can always expand the capacity of your router with a Network Switch, but WiFi can often be a cause of VoIP issues
Quality of Service: As the name suggests, QoS settings allow routers to prioritise the most important data to ensure a high-level quality of service. QoS is crucial for companies who want to get the most out of their VoIP connections
Dual-band wireless support: Dual-band support features the ability for a router to transmit on two different frequencies – typically 5Ghz, and 2.4Ghz. This helps to separate traffic and keep the connections free of clutter
Best VoIP Routers 1: NETGEAR Nighthawk X6 R800
WiFi performance like you've never seen it before, the Nighthawk X6 R800 from NETGEAR is one of the most exceptional business routers around. Featuring Tri-band WiFi technology to connect every device in a business instantly and automatically, if you have a device that's WiFi enabled, you can rest assured that it can connect to the X6. Some of the key features include:
Up to 3.2Gbps WiFi speed
Dynamic QoS bandwidth prioritisation by device and application
1GHz dual-core processor with 3 offloading processors
Smart-connect solutions
NETGEAR genie remote access
Compatibility with Amazon Alexa
With a powerful combination of exceptional features, including wireless speed of up to 3.2Gbps and smart-connect intelligence, the NETGEAR Nighthawk X6 R800 offers the best Tri-band WiFi around to change the world for business and consumer purposes alike.
Best VoIP Routers 2: Cisco RV130W Wireless-N
A high-performance answer to network connectivity, the Cisco RV130W Wireless-N is a multifunctional VPN router with simplicity, performance, and flexibility all in one. Perfect for the small business environment, it delivers a highly secure and effective connectivity solution for both remote employees and in-house workers alike. Used as either an access point, standalone router, bridge, or repeater, the Cisco RV130W has it all, including:
Gigabit Ethernet connections with a four-point managed switch
Built-in Wireless-N access points
USB 3G/4G failover support
IP Security VPN
Separate virtual network support and wireless guest access
If you're looking for a simple and feature-rich solution for your business internet connections, the Cisco RV130W Wireless-N has plenty to offer. The system also comes with a browser-based device manager for intuitive productivity, and it includes a lifetime warranty.
Best VoIP Routers 3: The TP-Link C3200 Wireless Router
Often commended as one of the most high-performing routers on the market, the TP-Link C3200 Wireless Router is a Tri-band Gigabit router with plenty of power. The Tri-band technology ensures that you can connect multiple devices across a business network, without having to risk a performance reduction. Additionally, the use of Smart Connect ensures that devices can run faster by assigning each to the best channel for more balanced network use. Features include:
A combined WiFi speed of about 3200 Mpbs over one 2.4Ghz and two 5Ghz bands
1Ghz dual-core CPU and three coprocessors to handle simultaneous connections without any interruptions
Six high-performance antennae
Coprocessor for optimised performance in the 5Ghz-2 WiFi band
Quick and easy set-up
The six high-performance antennae of the TP-Link C3200 Wireless Router make it an appealing solution for small businesses who want exceptional stability and coverage. Beamforming technology helps to improve the router's performance by assisting it in locating devices around an office for stronger connections.
Best VoIP Routers 4: The D-Link DSR-250n
An impeccable high-performance network router, the D-Link DSR-250N is a unified services router designed to address the compiling needs of small and mid-sized businesses. The integrated use of high-speed IEEE 802-11n wireless technology allows for exceptional performance across an office environment, without the limitation of traditional wired connections. Each router also comes with top-of-the-range security features, such as VPN tunnels, IP Security, and PPTP. Top features of the system include:
Exceptional wireless performance on the 2.4 GHz wireless LAN band
Multiple in Multiple Out technology to minimise dead spots
3G support
A range of VPN features for security and performance
Secure Sockets Layer, 10 Generic Routing Encapsulation Tunnels, and more
For businesses in search of a fully featured, flexible, and secure solution for connectivity, the D-Link DSR-250n has a lot to offer. There's even a WLAN scheduling system that shuts down the wireless network automatically according to predefined schedules to save energy and keep the network secure when it's not in use.
The Worst Routers for VoIP
Experts predict that by next year, only 6% of the US will be using the traditional landline network. In other words, there's no time to waste when it comes to installing VoIP. Your router is the device that directs internet traffic, passing data packets between computer networks in the fastest, quickest way possible.
A router keeps not only your computers but your VoIP phones connected to the internet, and if your router isn't primed to manage business packets, it can mismanage or even lose data. The lost data in a poor router connection can lead to latency, jitter, dropped calls, service interruptions, and other examples of business disaster.
For organisations to make the most out of their VoIP connections, it's important to realise that all routers aren't alike. Choosing a router just because it's cheap – or worse, free – could mean that you end up with a dangerous, unpredictable, and unreliable connection. If you want your VoIP connection to be sturdy and secure, then you need to avoid the worst VoIP routers.
Stay away from:
1. Home Routers
Although buying a simple home router might seem like a great way to save cash on your investments, the truth is that most home routers are typically only designed for very limited use. Their abilities are restricted, and you'll only be able to access very limited functionality. Although these routers may be better than those offered by cable companies, they're not optimised for business function, and they may not be secure enough for your organisation.
2. Anything Without Quality of Service (QoS) Capabilities
The best way to run a VoIP solution for your company is with two separate networks. You would use an ethernet cable to the phones on a separate network, away from your computers, while using a business-class router for your phone system. While computers can be forgiving if your internet service isn't perfect, phones are not. Lack of bandwidth in telephony can cause serious quality problems and dropped calls. This is why it's so important to check for QoS capabilities in your router. QoS prioritises the traffic to your VoIP phones, ensuring that you continue to offer amazing customer service, regardless of your connection.
3. Missing VoIP Diagnostic Systems
One of the best ways to keep on top of problems with your VoIP routers is to make sure that they have diagnostic systems available that allow you to drill down into the system and check on call quality metrics such as delay, jitter, MOS scores, and packet loss. The more you can learn about problems when they occur, the faster you can reduce future issues.
Get Help From Your VoIP Provider
It's currently projected that the VoIP services market is going to expand about 10% every year up until 2021. Making the move to VoIP means not only choosing the right IP phones, softphones, and service providers, but selecting a router that you can rely on for ongoing success.
Choosing the best router for you will be a personal journey based on a close consideration of your specific needs and use cases. However, the guidance above should help you to distinguish high-quality routers from their dangerous and ill-performing counterparts.
Ultimately, the best way to make sure that you're getting the best router for your system is to ask for guidance from your VoIP provider. Most of the time, a hosted VoIP provider with extensive experience in connectivity and communication will be able to offer personalised suggestions based on their understanding of your organisational environment.
Thanks to Greg Jackson, Ring Central. Greg has been with RingCentral UK since its birth here. Having been key to its success from a direct sales position, Greg has moved upwards to manage the local UK SMB team. Channelling his competitive nature on the rugby field, Greg drives his team to over-achieve and provide clients with top-level service with a consultative, professional approach.
This blog post has been re-published by kind permission of RingCentral UK – View the original post
---