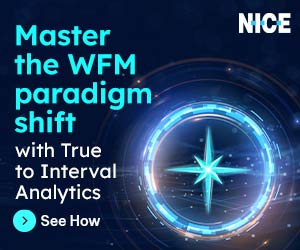 Our panel reveals how to get the very best results from your call scripting.
Gather information from your agents about what works
The best way to create a truly effective script is by gathering feedback from your agents about what works and what doesn't.
They are the front line of your business and have first-hand experience of how each script is received.
This can be achieved by incorporating script feedback into your employee meetings. This has a number of benefits, from improving the service you offer your customers (and potentially increase profit as a result) to ensuring that your staff feel valued, knowing that they play a vital role within your business.
Review all of your scripts regularly
A good script is a work in progress. It is important to review all of your scripts regularly and update them in line with your business developments and the market in which you operate.
With thanks to Laura Campos at Ultra Communications
Embed group chat so your agents can talk to their supervisor during a call
By adding group chat onto the script, the agent can ask their supervisor a question while remaining in contact with the caller.
A group chat function can also allow supervisors to communicate with their agents when they think a call is going on too long, or going off topic.
It is important, however, that this function is only in place for supervisor to agent communication, otherwise it risks being abused by agents who may use it to socialise between (or even during) calls.
Pre-fill customer details to save time
Pushing database information about the caller into the script when the call connects can allow the agent to get into the objectives quickly – without having to ask the caller unnecessary questions such as their name and date of birth.
Coding your script can help to remove unnecessary questions
By including code in your scripting, agents will be able to move through a script which adapts to the caller, providing a better experience and saving the agent time.
For example, if the caller says they are 18 years old, the code can alter the script to only show questions or information which are relevant to under 21s.
Dialler control buttons can help agents to focus on the script
Embedding dialler control buttons – using API links – onto the call script can allow the agent to complete a script (especially a complex one) without having to move back and forwards between the dialler interface and script.
This can save a lot of time and prevent user error. Focusing the agent on the script alone can also help them to avoid distractions.
With thanks to Chris Key at Hostcomm
Concentrate on building empathy
Don't try to create a call 'script'. What you should be trying to achieve is a guided call flow that meets the needs of the customer and assists the agent in achieving both those needs and the business goals – dependent on the nature of the call.
A call that is too scripted will not allow your agent to get across vital things such as empathy.
Also try to involve your agents in the creation of your call guides (they will have valuable insight and will be more likely to adopt if they have been involved), as well as monitor for adherence to critical content from your guide, and review guides on a regular basis.
With thanks to Steve Siddall at Noble Systems
Read your scripts out loud before implementing them across the business
No one wants their agents to sound robotic and unnatural, or for the customer to have a frustrating call experience.
If agent call scripting is designed well then the customer will be oblivious to the fact that the agent has been guided through the call process.
To avoid creating a robotic script, read it out loud and ask yourself if it flows. Also make scripted questions and information short and easy to understand – without jargon!
Use a simple integrated interface
By using a simple 'drag and drop' system you can enable your operations staff to build the conversation flows themselves.
Rather than flicking through different screens, it will pull all of the necessary and relevant information together in one place using data integration tools.
Call scripts can be easily integrated with telephony and IVR systems in order to provide the agent with useful information about the customer and tailor each interaction accordingly.
Scripting will only be effective if you give your agents some flexibility
Every conversation is different, so scripting will only be effective if you can give your agents a degree of flexibility and freedom.
If your scripting tool is fully integrated with all the relevant back-office systems, such as CRM, this can help the agent to think on their feet.
This is because real-time updates can provide the vital information they will need to resolve the customer's enquiry.
Remember, the perfect script is one that allows for appropriate response to any customer interaction and one that prompts the agent to stay consistent with the company message.
With thanks to Mike Donohue at Magnetic North
Real-time guidance can provide action recommendations
One of the problems with scripting is that it tends to be rigid and overly complex, giving the agent very little room to manoeuvre as the interaction unfolds.
Real-time guidance is a technology that can be used to supplement, or even substitute, a call script.
It works by 'listening' to the interaction and providing the agent with next-best action recommendations to their desktop at the decisive moments during a call or live chat session.
This approach creates a much more natural, fluid and engaging interaction for both the agent and the customer.
With thanks to Craig Pumfrey at NICE Systems
Make sure the script is launched as soon as the agent picks up the call
The technology you have in place should launch immediately when the agent answers the phone.
This can help to make the conversation between the customer and the agent much more natural, as the customer won't have to wait while the agent spends time opening the program and waiting for it to load.
With thanks to Richard McCrossan at Genesys
Guiding prompts can make room for personalisation
Enforcing the use of entire scripts can make it difficult for an agent to sound knowledgeable, confident and engaging – and potentially turn off customers or prospects.
By offering guiding prompts instead, you can give your agents the chance to personalise the call. It's far more likely that a customer will make a purchase if they are offered the opportunity to build some rapport with an agent.
With thanks to Jonathan Gale at NewVoiceMedia
What have you done to improve your call scripting?