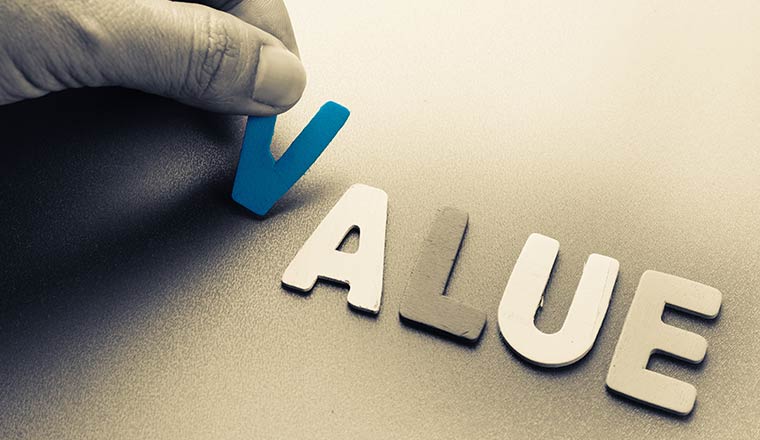 Think about how your contact centre is viewed by the wider business. Is it seen as a cost or profit centre? If it's the first, it's highly likely the pivotal role of the contact centre hasn't been recognised by senior management.
As the diagram below identifies, the contact centre sits at the centre of customer interactions. And, through these interactions it can deliver value to many parts of the business. In this sense, the contact centre really does sit in the 'eye of storm' of your business.
One of the event out-takes was that once you view the contact centre as central rather than peripheral to operations, a whole array of possibilities opens up. And the key to unlocking these possibilities lies in turning interactions into business insight.
Making Sense of a Storm of Data
The insight is locked within phone, email, chat, social media and other interactions your agents have with your customers on a daily basis. It is locked because until you start analysing these interactions, you won't understand what this data can tell you or your senior management.
Many organisations still overlook the incredible advantage that data collected in the contact centre can provide. Delegates agreed that by turning interactions into insight you will convert your call centre from a cost to a profit centre.
So why are contact centres still seen as cost centres? There was a consensus that it might be down to the name! If you call it a call centre, then it's obvious it's there to handle calls. If you call it a customer insight and business improvement centre, it's obvious it's there to deliver customer insight and improvement.
But whatever the name, the main reason senior leaders may not look to the call centre to deliver valuable insight is that most contact centres only analyse a small, random sample of their calls and interactions. It is usually a time-consuming process and means missing out on all the information hidden in the mountain of data that is available. This is a mistake.
Analysing and scoring interactions with tools such as interaction analytics can help you unlock the insight from these interactions so that you understand your customers better and drive various improvements in the contact centre and beyond.
Ensure your analytics are delivering on the objectives of the entire business, not just your contact centre
Just analysing interaction data will not put your contact centre in a more strategic place in your business. But what you do with the insight can.
As a cost centre, interaction analytics are placed within a traditional workforce optimisation space (WFO) concentrating mainly on metrics such as quality monitoring, workforce management (WFM) or performance management improvements.
Although interaction analytics are incredibly helpful for improving the performance of the contact centre, limiting their use in that way can be wasteful. Adopting an analytics-driven WFO approach, and using analytics in a more advanced way, can help you deliver more benefits to the entire business, not just the contact centre.
For example, you can identify the 360-degree view of the customer journey and spot service weaknesses or revenue opportunities. You can also detect fraud more easily or significantly reduce compliance risk. Data can also be exported to various third-party applications via APIs or used for the increasing number of Artificial Intelligence and Machine Learning applications.
Increase business momentum by passing valuable market intelligence from the contact centre to other business functions
At the summit we discussed an array of ways in which analysis of 100% of customer interactions can deliver value to other business functions. Below are a few examples:
Identify and fix product, service or process problems before they become a big issue  
Because 100% of calls and interactions are analysed, it's possible for call-centre insight to be used to spot and address product or process issues as they materialise. Spotting emerging trends can be immensely helpful in minimising threats and capitalising on market opportunities.
Identify sales opportunities 
The same market intelligence can be used to identify possible sales trends or to create opportunities to up-sell or cross-sell. It can also identify points in an interaction when customers are highly disposed to accept a 'close' or willing to receive an additional offer.
React quickly to competitor offers
Analysing every interaction can identify if a competitor campaign is under way. By sharing this insight with marketing, sales or retention teams, it's possible to outsmart the competition and minimise customer switching.
Evaluate the performance of your marketing campaigns
These comprehensive analyses can help to quickly assess whether a TV ad, email or phone campaign is converting well. For example, are people calling in regarding a specific offer they saw on the TV campaign, does it create a buzz on social media or has it triggered negative comments? Monitoring every interaction will enable the marketing team to optimise the messages to deliver a better ROI.
Improve product scoring
Having access to insight gathered in the contact centre gives you the opportunity to cross-correlate your data. For example, one of CallMiner's customers was able to identify very quickly the reason behind negative sentiment about one of its phones by correlating the sentiment with feedback on product features. What seemed like a problem with the phone turned out to be dissatisfaction with pre-loaded mobile apps. By removing the apps, the company saw sales of its phone improve dramatically.
These are just some of the examples of how to turn your contact centre from a cost to a profit centre. But there are countless others. How do you think your business could benefit if your contact centre became a customer insight and business improvement centre?
This blog post has been re-published by kind permission of CallMiner – View the original post
To find out more about CallMiner, visit: callminer.com
---