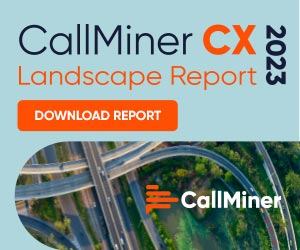 There are so many channels involved in creating a digital experience, it can be hard to know where to start.
It's equally challenging to make sure everything comes together to create an exceptional customer experience – particularly if your contact centre offers everything from live chat to video. But don't worry… Here, our expert panel share their best tips to help you on your way.
1. Get Involved in Every Process That Impacts Your Customers
If you want to design a great digital experience, you can't just sit back and allow IT or marketing departments to design processes without you. You have to be involved, take some control, and stop things being done to you (and your customers).
2. Use Stories – Not Just Data
When trying to make your case for positive change, bring stories to life! Whether things have gone well or badly, it always helps to use real examples.
Layer on data such as ROI and C-SAT scores, highlighting the impact of doing (and not doing) something too. Then, you'll be well on your way to making a strong case for change.
3. Focus on Channels Your Customers Actually Want
Do some research to better understand your customers' needs.
Customers will expect to engage in the channels they want to use – not just what you give them. Some customers also expect to engage 24/7 – particularly in retail. Do you know what your customers really want?
4. Stop the Blame Game
It's far too common for frontline teams to take the blame when things go wrong, or service levels aren't where they should be. This needs to stop!
Instead, remember that agents are only as good as what supports them. Is it time to take a long hard look at your systems, integrations and processes?
5. Focus on Knowledge First – Then Channels
A lot of contact centres offering a variety of channels have the dilemma of whether to multi-skill their agents. For some it works, but it's not always appropriate to have everyone trained on every channel (as people have different strengths). It can be really inefficient to put the wrong people on the wrong channels.
All that aside, getting preoccupied with training on channels can shift much-needed focus away from training on knowledge.
With thanks to Keith Gait
★★★★★
6. Introduce New Channels Slowly
When introducing a new channel, it's tough to know how many chats you'll get or how long they'll take.
To help manage a new channel effectively, it's best to start slow. Do a little at a time and learn as you go – before you scale up!
With thanks to Paul
7. Don't Do Things Half-Way
Lots of people talk about how they've implemented a digital experience. However, when you dig a little deeper, it's not all it could be.
For example, being able to acquire a voucher via a website to make a booking, but then still having to go to a kiosk to pay for your ticket on the day ISN'T a truly digital experience.
Do it properly, or go back to the drawing board.
8. Don't Introduce New Channels Just to Tackle Volumes
Always make sure you are keeping an eye on the bigger picture. Don't make the mistake of introducing a new channel (such as live chat) in the hopes that it will help tackle volume. It will likely only displace the volume of contacts you receive – and could even increase it.
If volumes are high, moving things around won't help. This approach could also cost more money in the long run if the new channel actually costs more per contact.
9. You Can't Just Replace Systems and Hope for the Best
Be careful about how you introduce new systems. If you simply replace the technology without changing the way you interact with customers, you may only see marginal benefits.
Always look at your processes too and how you can use new systems to drive the best possible customer experience.
Read our article 23 Considerations to Make Before Implementing a New Digital Channel to find out what you should be asking before you implement a new channel.
10. Stop Copying Your Competitors
Introducing new channels and experiences just to copy competitors is a sure-fire way to fail in the long run.
If you are always following competitors, you will always be one step behind. Recognize your own USPs and develop solutions around YOUR brand values.
With thanks to Martin Jukes
☆☆☆☆☆
11. Put the Customer at the Heart of Everything You Do
Aligning everyone with the customer journey means the customer isn't just put first but at the heart of everything you do. It helps if this mindset is driven "top down" too.
When you are collectively looking at how things can be simplified, you will see results.
12. Think About What's Best for Every Customer
Some companies have been very excited about introducing apps for customers to self-serve – without giving much thought to those who fall out of the loop.
What about people who are visually impaired, or happen to be in a place with poor (or even no) Wi-Fi?
Think about all of your customers and all possible scenarios when promoting a new channel in favour of others.
13. Check You Have the Right Technology to Help You Meet Your Aspirations
It's all well and good to have identified areas for improvement, but what happens next? If you don't have the right technology in place to help you reach your goals, it will be a lot harder to make good progress.
You may also struggle to illustrate results and maintain buy-in from key stakeholders.
14. Don't Be Afraid to Throw Things in the Bin
Creating a truly digital experience is a living, breathing process.
If something isn't working as planned, don't be afraid to throw it in the bin and start over, or go in a different direction.
With thanks to Paul Wood
☆☆☆☆☆
15. Remember to Include All User Groups
When offering channels, you need to make sure they are sufficiently and knowledgeably staffed to ensure success.
Also remember to include all user groups in your decision-making – from baby boomers to millennials.
16. Run New Processes Through a User Group First
Make sure any new process is vetted by a user group
Make sure any new process is vetted by a user group to ensure it makes sense and is usable for them.
It's important to double-check it's not just a seemingly great idea based on what internal teams THINK will be helpful.
17. Get First-Hand Experience From the Frontline
Enlist the feedback of your agents who are the frontline of customer contact. They hear first-hand what is not working and can provide management with suggestions of what would work better. Buy-in is key!
Thanks to Wendy
18. Don't Bury Contact Details on Your Website
It's high time businesses stopped burying contact details to try and reduce demand. It doesn't make the problem go away, it just frustrates customers on their journey to find an answer.
19. Try Introducing a Dedicated Social Media Team
It's not right for everyone, but we have a team dedicated solely to Facebook, Instagram and Twitter.
We've dramatically reduced our response times, and increased customer satisfaction, so it's been a great stride forward for us.
We also support our core customer service team when needed, so we can operate in most customer service spaces within the company.

20. Think Twice Before Outsourcing
We previously outsourced our customer service on social media to try and meet demand. Capacity to answer was there, but the customer journey was extremely traumatic.
By bringing it back in-house, we've been able to properly utilize our knowledge and experience to drive customer satisfaction back up in that channel.
Thanks to Luke
21. Set Regular Appointments to Review Your Customer Journey
Set key dates throughout each year to review the customer journey through the customers' eyes. What blockers did you face? Where was there friction? Once you have this insight, focus on these areas to help improve. Little and often can make the biggest difference in the long term.
Thanks to Becky
Set key dates throughout each year to review the customer journey through the customers' eyes.
22. Make Sure Any Changes Make the Customer Experience Easier
Adding more channels needs to make the experience easier for the customer – not harder.
If something goes wrong and they need to change channels, they don't want to have to repeat themselves either.
Thanks to Claire
Read the following articles next to discover more great hints and tips for your contact centre: