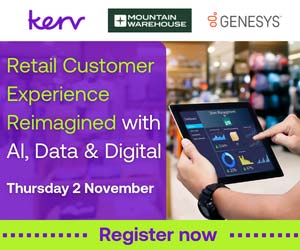 Professor Steven Van Belleghem looks at the reasons that could be holding back your vision of being customer-centric.
I am always delighted to hear how many managers seem to be completely bought into the dream of making their organisation the most customer-centric company in their industry, if not the world.
It is fun to be customer-centric, plain and simple, and people really do get a boost from the positive energy that is generated by helping others.
Other elements are seen as more important than customers
So, if people really do love to help clients, why don't they just do it?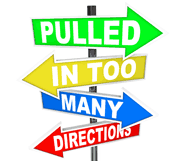 Quite simply, the main reason is to do with the context they are working in. If the business leader was to create a context of customer-centricity, most employees will do a good job in this context.
Unfortunately, the reality is that all too often a context is created where other elements of the business are seen as more important than customers.
One of the key factors in creating the right context in the business is the leader's communication.
If a manager makes a bold statement to the business that he/she wants them to be customer-centric, that same manager cannot then give out negative feedback every time staff come up with an interesting idea to help a client (e.g. "Don't you realise how expensive that is?!"), as this will create the wrong context.
Getting the context right
The second thing to consider is the evaluation system in the business. If you assess people on how well they sell, their focus will naturally be on selling.
To become a truly customer-centric organisation, it is down to the managers and leaders of the business to change the focus from only financial results and set up an evaluation system that puts happy customers as a priority.
Only then will teams have a context that empowers them to be really customer-centric.
I recently experienced a perfect example of this waiting in line at a filling station. There were two lines of people, but when it was eventually my turn and I stepped forward, the filling station employee put a sign up that said "Please go to the next cash register, this line is closed."
It certainly surprised me, but when I asked the guy why he had done it, he answered honestly: "Sir, it is 7.50am and my boss told me I have to stock the cigarettes before 8am."
I am sure the boss of that filling station would say he believes that happy clients are important, but, inadvertently, he is creating the wrong context. Of course the employee was embarrassed and he had wanted to serve me, but because management's orders had created the wrong context, he wasn't able to serve to the best of his ability.
If you do really want to create and lead a customer-centric business, the key priority of the leadership team should be creating a context of customer-centricity. And if you get it right, both your customers and your employees will love it.
Professor Steven Van Belleghem is author of 'When Digital Becomes Human'.
For more information, visit Steven's website.