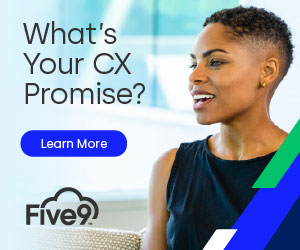 We asked our panel of experts for the classic mistakes you need to watch out for when mapping the customer journey.
1. Only mapping the customer journey once… And then forgetting about it!
It's all very well to create the perfect customer journey map, but it won't stay that way forever!
Creating the map and then just leaving it – essentially 'ticking a box' – will very soon become outdated and unhelpful.
Make customer mapping a regular occurrence and ensure it is regularly updated and refreshed.
2. Not speaking to customers directly
When talking to the customer experts and agents in the contact centre, it's easy to forget that everything they say about the customer journey is actually one step removed from the actual customer experience!
Unless agents engage with customers to gain first-hand insights, the mapping may as well be guesswork.
Instead, carry out customer satisfaction calls and surveys.
3. Overlooking key pain points in the customer journey
Contact centre waypoint reporting allows businesses to tag 'sticking' points in the flow of the customer journey – and to track the contact routes of each interaction. For example, if calls from customers are dropping off in a certain queue.
Waypoint tracking gives a much greater understanding of the entire customer journey and makes future customer interactions easier to predict. Not doing this can hinder the ability to highlight where to focus efforts in the journey. Tweaks and tests can then be implemented as necessary to improve the journey flow.
With thanks to David Ford at Magnetic North
4. Failing to design your customer journey in line with your brand
Although mapping the customer journey is a valuable exercise, it's also important to ensure the journey is implemented correctly with clearly stated objectives in mind.
Knowing where you want your brand to be in the eyes of the customer—and then designing the customer journey from there—is often the best path to take.
5. Ignoring the impact of your different departments
Organisations with many departments across multiple offices can often operate largely independently.
It's important that effective customer journey mapping incorporates these limitations in order to mitigate the risks associated with ignoring them.
With thanks to Lucille Needham at Genesys
6. Being too rigid in your analysis of your metrics data
Many companies measure First Contact Resolution (FCR), Customer Satisfaction (CSAT) and NetPromoter Score (NPS).
Each is a valid, valuable metric, but those viewing customer journey data must be careful in regard to the restrictions they put into place.
For example, imagine a customer is calling to tell you their bill is incorrect. The agent confirms the next bill will be adjusted accordingly; as this has been resolved within the first call, it will register as "positive" if measuring the FCR within seven days.
However, what happens if the next bill is also incorrect, a month later?
Metrics are important, but so is having flexible data analytics, which enables companies to pinpoint opportunities for process improvements.
7. Focusing too heavily on preconceived ideas
Among the most significant mistakes is to focus on a preconceived business view of anticipated customer journeys – the typical "post-it note" view.
While doing so provides some value as a starting point, it is more important to measure the reality of customer journeys.
By linking customer interaction data to visualise individual journeys, companies can then aggregate all such data to comprehend different journey types.
A complete journey map provides the context necessary to identify probable reasons for a customer contact. Such analysis can also provide agents with real-time guidance towards the next best action, improving first call resolution rates and customer satisfaction.
With thanks to Helen Cherry at NICE Systems
8. Ignoring the need to physically experience the customer journey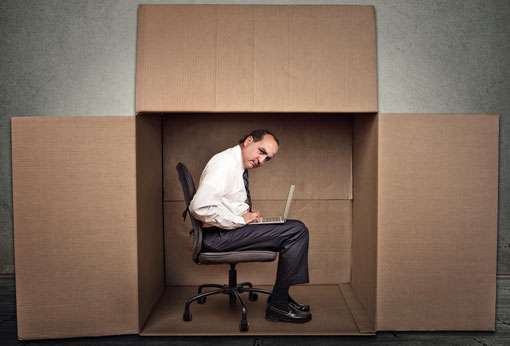 It's also important to experience what your organisation really looks like from the outside.
Things might seem great on the Customer Interaction Lifecycle workflow charts, but there's no substitute for rigorously walking through each step.
This can help you to slice the journey down into its smallest parts to work out what's actually valuable and what's just generating frustration.
9. Discounting the role robots could play in the near future
Over the next few years, customer engagement models will need to become more agile than ever before – particularly as technologies such as natural language processing, machine learning, Artificial Intelligence (AI) and ubiquitous messaging come together in a genuinely conversational, bot-enabled user experience.
With more intelligence and more context available, customer engagement professionals need to start thinking hard about designing journeys where customers engage more naturally and bots enable more efficient responses.
10. Being too fixated on your internal processes
Organisations are great at talking about how they're committed to improving the customer experience, but all too often they get distracted by their internal processes and silos.
Customer journey mapping can highlight the processes that frustrate customers, but it's important for teams to be committed and to push back hard when they identify processes that increase customer effort.
This sometimes means difficult conversations with compliance teams, marketing, digital owners and contact centre managers.
11. Overlooking the most obvious performance indicators
While you can achieve benefits from more advanced customer engagement analytics to fine-tune your customer journeys, it's really important that you don't overlook more obvious performance indicators.
For example, if you've got a department with too many repeat calls – or where call transfer volumes are much too high – then there's clearly something wrong that needs fixing.
It's also important to listen to your contact centre agents and find out what's actually happening. Agents might not always have the answers, but they'll definitely know where the problems are.
12. Trying to fix everything all at once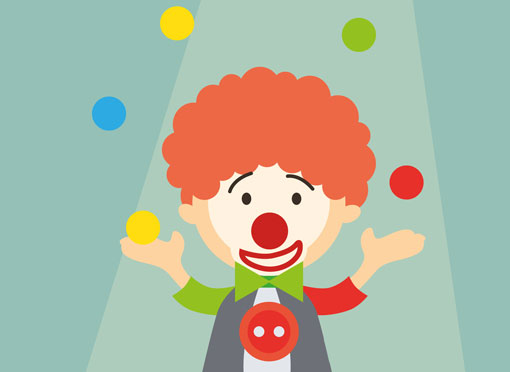 It's only natural to try and fix everything at once, but in complex customer engagement environments, that's not always possible. It's important to be smart about what is and isn't immediately achievable.
For example, if you're challenged by a lack of core functionality on your website, then you should take steps to tighten the information exchange between your digital and webchat teams. Strengthening webchat support can help compensate for missing digital functions while you're working out what to do next.
With thanks to Stuart Dorman at Sabio
13. Classifying everything as a "moment of truth"
Classifying everything as a moment of truth defeats the object of the exercise and is not how customers react.
Some things will always matter more than others, so retain real "moments of truth" for those events that move the customer satisfaction dial up or down when encountered.
14. Rolling out your findings as soon as you've pulled an answer together
Organisations often forget to "experience the journey" – in other words, to invite customers to critique the organisation's view of their experience.
Actual customers need to see the maps and comment in a live environment. A quick brainstorm with the customer service team on how to make this happen should result in a way forward that works for each organisation.
Aim to run multiple sessions with as many different types of customers as possible in order to capture a fuller range of opinions. Once a common set of themes is identified, quantitative multiple-choice-style surveys can be used.
With thanks to Børge Astrup at Intelecom
15. Forgetting to build "customer profiles"
Companies need to know their customers, their channel preferences, pain points, and history with the company.
Being able to build customer profiles and track their preferences can allow you to identify possible trends or necessary process improvements.
It can also allow you to create a much better view of the optimal path that should be taken to achieve a desired customer outcome – and enable your agents to improve the quality of engagement along the way, regardless of the channel used.
16. Assuming happiness at one point in the journey makes for a happy customer
Don't assume happiness at one point in the customer journey makes for a happy customer.
Instead, make sure you measure the satisfaction at key touchpoints AND for the entire experience.
It's also important to assess satisfaction based on multiple interactions that can provide a comprehensive view of the customer experience.
It may sound overly simplistic, but one of the best ways to measure the quality of the customer journey is to just ask!
17. Getting lost between channels
In today's multichannel world, it's not uncommon for customers to use multiple channels to resolve a single issue.
Make sure you can analyse all customer interactions across multiple channels in one system that allows you to have a single point of access to data.
By converting calls into transcripts and 'ingesting' the transcript into a database to enable detailed analysis, some solutions allow you to treat every text-based 'channel' in the same way – whether it's a call transcript, webchat, SMS, email, forum, blog or survey.
You may find that contact at one touchpoint is spoiling the whole customer experience. Or you might spot ways to make small improvements at every step of the journey.
With thanks to Jeff Gallino at CallMiner
18. Not considering the full impact of social media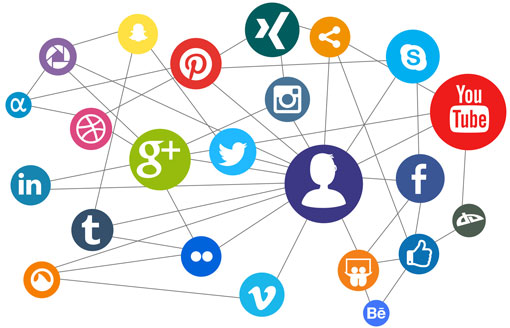 Not considering the full impact of social media and its place (or lack of) in the customer journey is another classic mistake in mapping the customer journey.
Organisations need to know: Is it a service channel? Does marketing manage it? Is it proactive or reactive? How is success measured? How do the social media platforms integrate into the touchpoints of your business? Are you harnessing the voice of the customer from this touchpoint?
19. Forgetting you need to please multiple generations of customers
Another big mistake is not embracing and capitalising on how the various generations interact with your business.
This includes not only your customers' age and demographic but also those of your employees.
How are they profiled, hired, trained, and rewarded versus how these employee processes were addressed 10 or 20 years ago?
You need to ask yourself "Do your people 'match' today's new world of customers?"
With thanks to Valur Svansson at IP Integration
What has been your experience of mapping the customer journey? Have you been caught out by any of these mistakes?