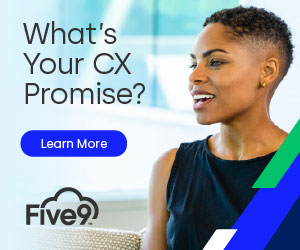 Managing customer expectations is important, exceeding them is critical.
Many customers only experience a brand when they interact with a contact centre agent. Jaime Scott provides six steps about how to do this.
This over-the-phone customer interaction presents an opportunity for positive interaction that builds loyalty, but if customers' expectations are not carefully managed it can be damaging to the brand.
1. First-call resolution
Taking ownership and resolving issues without the customer having to make a repeat contact is the single biggest opportunity to improve customer satisfaction.
We often see customers prepared to wait longer before a call is answered if it is then dealt with by skilled and empowered agents, backed by robust process which can deliver a "one and done" experience.
There are, of course, hurdles to overcome before this can be introduced across the board.  The most significant perhaps being company policies or processes that prevent the agent from accessing sufficient information to allow them to resolve the issue on first contact.  If you ask agents where the pinch points are they will typically already have a good idea and may have practical suggestions to overcome them.
2. Support agents to explain company policy in an appropriate manner
Data protection is a good example of a company policy which, if not explained properly, can lead to customers feeling dissatisfied.  For example, a financial services organisation generates 20% of all customer service complaints from callers feeling penalised if they forget their PIN.
In this case you could finely tune the security check policies to ensure that the right balance is reached between protecting customers and servicing their needs.  This type of initiative can reduce complaints as well as the length of the call and demonstrates the importance of seeking and then acting on customer feedback to better meet expectations.
3. Creating greater empathy
Understanding and responding to everyday customer concerns can be more subtle than rewriting company policies.  Creating greater empathy between agent and customer is not something that can be created instantly, but with the right coaching and robust knowledge management tools agents can be trained and coached to better support and manage customer calls.  This investment in training for staff must be tailored to cater to different styles of learning – for example blending visual material with sound clips from great calls, as well as putting theory into practice in a supportive environment.
The types of behaviours that present the biggest opportunity for managing  and exceeding customer expectations are:
query ownership
knowledge
call control
empathy
courtesy and building rapport
building confidence through pace-pitch-tone, language and effective communication
If an agent understands how to respond to customers in an empathetic and professional manner then they are halfway to managing customer expectations.
4. Empathy matching software
We are also seeing the introduction of very powerful empathy matching software which links an inbound enquiry to the most appropriate agent using an artificial intelligence technology system that looks at gender, age, various other demographics and psychometric variables.  This might see a caller held slightly longer until a particular agent is free but it will result in a better match and therefore will improve the chance of resolving the call.
5. Smart use of technology
The smart use of technology such as the capturing of real-time information about each customer contact is a powerful way of further empowering agents and has a role to play here.  These techniques can be built into personalisation strategies of any programme and can add real value to interactions – from calling the customer by their preferred name to ringing them with promotional offers.
6. Speech analytics
Capturing interactions between the agents and customers is vital, but it's not just knowledge management systems that can help contact centre agents respond to frequently asked questions; greater insight can be gained by using tools such as speech analytics. By analysing specific words used on a call and their frequency it is possible to identify the drivers of calls and to establish patterns that can be addressed, in some cases removing the need for that interaction all together.
The phone represents an incredibly powerful way to deliver good customer experience.  A concerted effort around training, empowering and enthusing agents will help a contact centre move beyond 'good' to become 'excellent' – and deliver an enhanced brand experience.
---
Jaime Scott is Head of Global Quality at Vertex (www.vertexgroup.com)