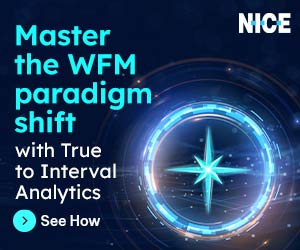 Our readers and panel of experts share their best-practice ideas for improving contact centre performance.
Invite your customers into your contact centre
We recently invited customers into our contact centre to let them see what we do for them as well as get their advice on what we can do to improve.
We are currently making an action plan based on this customer feedback.
With thanks to Leigh
Review your mix of KPIs to check they are still relevant
We are currently looking at our KPIs, which have been in place for a long time, to ensure we are measuring the correct indicators.
We are also looking into adding more customer-focused KPIs to the mix.
With thanks to Claire
Put up a display board of positive words
Put up a display board in your call centre filled with positive words agents can use on their calls.
Also encourage your agents to update it weekly with different words, so the words stay fresh in their mind.
With thanks to Christine
Focus your attention on wow moments
There are a number of factors which determine a great customer experience:
Task resolution – Was the customer's problem resolved?
Customer convenience – Was it reasonably easy for the customer to get the information they needed?
Agent and interaction pleasantness – Was the agent nice and helpful?
Unfortunately, getting all of these right counts for very little – and is barely memorable – if your customers don't experience any wow moments.
Similarly, negative experiences have 9 to 10 times the power of an equivalent positive experience.
Consider your agents' 'human' strengths before automating your processes
Think about what your agents are good (and not so good) at when automating your processes.
Agents aren't so good at calculations, repetition and being on hand 24/7. Luckily, these are the tasks that machines are great at.
To maintain great performance in the contact centre, you need to recognise and reward your agents for the things that they are good at.
With thanks to Guy Fielding at horizon2
Use speech analytics and customer surveys to measure agent performance
To effectively coach agent performance using Voice of the Customer (VoC) data, you need to focus on three main questions:
Did the agent provide great service during the call?
Did the customer perceive that it was a good call?
Did the agent take the right action? For example, promise and deliver a call-back?
All of this data can be captured and analysed using a combination of interaction analytics, speech analytics and customer satisfaction surveys.
With thanks to Ed Creasey at NICE Systems
Ongoing training ensures agents continuously meet high standards
We have ongoing staff training which defines clear processes for staff to follow.
With thanks to Christine
Teach your agents how to deal with vulnerable customers
We are going back to basics with our customer service training.
We are also teaching our agents how to deal with vulnerable customers.
With thanks to Leigh
Encourage your agents to let their personality shine through
We are encouraging our agents to add more personality to a call to build good rapport with customers and have a conversation – as opposed to just talking at the customer and sounding like a robot.
With thanks to Rachel
Create opportunities for agents to give one another feedback
We have started hosting team meetings which focus on agents giving one another – and the business – feedback.
We take these suggestions on board and make plans to implement them.
With thanks to Coletta
Regularly experience the customer journey for yourself
We find it beneficial to put ourselves through the customer journey on a regular basis.
When you take the time to experience it for yourself, you can see how it differs from time to time and agent to agent.
With thanks to Jackie
Internally recruited coaches will be most familiar with the skills agents need
We only use internally recruited coaches to train our agents.
As they have spent time on the phones, they know exactly what situations our agents find themselves in and the specific skills they need to handle a call well.
With thanks to Jackie
Focus training exercises on listening, empathy and empowerment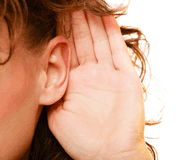 We focus our agents' training on listening skills, empathy and empowerment.
This gives our agents the skills they need to take control of a call and do what is best for our customers.
With thanks to Barbara
Set up a Customer Experience Forum
We have a Customer Experience Forum.
The management team meet monthly to review customer satisfaction, agent performance, complaint levels and reasons, and average queue times.
Call centre agents and mystery shoppers are also involved in this meeting so we can gauge feedback from all areas.
With thanks to Richard
Encourage agents to listen to their own calls
To give staff a better understanding of how they handle customer conversations, we have started letting them listen in on some of their own calls.
During these sessions, we ask them to reflect on how they could improve the customer experience and show more empathy.
We also point out moments where they show (or don't show) that they are listening to our customers.
With thanks to Leigh
Relax your focus on Average Handling Time
We have found that relaxing our focus on our agents' Average Handling Time (AHT) has increased motivation and call quality.
With thanks to Laura
Train your agents on tone of voice
Work with your agents on their tone of voice.
Everyone wants to talk to someone friendly – and customers usually have more patience with a happy agent.
With thanks to Christine
Encourage agents to share their best customer interactions
Encourage your team members to share their best customer interactions.
For example, when they have turned around a challenging call and delivered a positive outcome for the customer.
Not only does this share best-practice advice, it is also motivational for the agent to receive praise from their colleagues on a job well done.
With thanks to Jen
'Buddy up' agents to share tricks for great rapport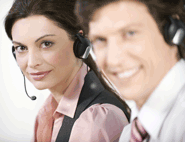 Have agents 'buddy up' with an agent who is excellent at building rapport with a customer.
Then let the agents listen in on their calls so they can learn how the customer and the agent interact – and apply this to their own calls.
With thanks to Christine
Check your agents are saying 'please' and 'thank you'
It is a simple thing to overlook, but checking that your agents are using 'please' and 'thank you' throughout the call can go a long way in ensuring a great customer experience.
With thanks to Christine
What have you done to improve performance in your contact centre? Have you tried any of the above?