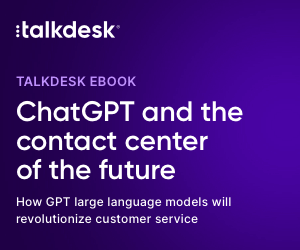 Our new research has found that almost a fifth (19.4%) of contact centres haven't made any changes to their self-service system since it was first installed.
In addition to this, a further 10.7% of contact centres haven't made changes to their self-service options in the past three years, as highlighted in the graphic below.
This is surprising, as it's important to ensure that you have a way of assessing how your self-service system is impacting inbound contacts, to measure its effectiveness and make improvements accordingly.
Modern self-service systems also have metrics that will help with this, including insights as to where customers leave the self-service process, so you know where to improve the journey over time and make customers happier.
So, why are such a large proportion of contact centres choosing to leave self-service systems alone?
There could be many explanations for this. All we can say with certainty is that too many contact centre managers are failing to see the importance of reviewing and updating their self-service systems.
Then, by the nature of contact centres, reviewing and updating systems becomes a "non-immediate priority" and is continually pushed back, due to all the day-to-day firefighting.
However, updating self-service systems should be a routine procedure, otherwise you may be causing yourself more problems down the line…
Failing to Review and Update Your Self-Service System Has Significant Consequences
When we implement self-service and immediately see good results in terms of satisfaction and reducing call volumes, it is easy to say "job well done" and move on to the next project.
Organizational processes and the people using self-service are constantly changing and our-self-service systems should reflect this.
Yet we cannot be lulled into this false sense of security. Organizational processes and the people using self-service are constantly changing and our-self-service systems should reflect this.
Even if your self-service option just involves a simple Frequently Asked Questions (FAQs) page, if you don't review and update your answers, there will be major consequences.
If just one answer becomes outdated, that could cause many unnecessary contacts and frustration for customers – especially at this time when many customers will look for a simple, online solution first.
Also, if the self-service system does not change to meet customer preferences, our customers may become disillusioned with the values of our brand.
Just a quick sense check can be all you need for simple self-service systems, but for your more complicated propositions, monitor and analyse your data.
Can you track where customers are giving up in their self-service journey and bouncing into the contact centre? If so, this is where you need to make improvements.
Some Self-Service Systems Rely on Constant Analysis
Of the 19.4% of contact centres that have not updated their self-service systems since implementation, we would expect the majority to have comparatively straightforward propositions – such as IVR self-serve and FAQs.
While this is still ill-advised, it would not be as big a problem as if you are implementing chatbots and conversational AI for self-service without regular reviews and updates. This is because all real forms of AI require a constant flow of data to develop, and we need to be actively monitoring this.
In fact, we have seen a number of unhelpful chatbots entering the market, frustrating customers, because their performance is not being sufficiently tracked.
As an industry we must learn from these mistakes now, especially as our research is showing that the use of AI in self-service is set to soar.
In fact, 46.0% of contact centres now have chatbots on their wish list for 2020, while a further 34.8% also wish to install conversational AI for self-service.
With such an interest in AI technologies, it is possible to conclude that this form of self-service will become increasingly mainstream in the years to come, making it ever more critical that we develop routines for reviewing and updating our self-service systems.
In Summary
Over 30% of contact centres have either never made changes to their self-service system or haven't done so in the past three years.
Neglecting periodic reviews and system updates with even the most basic forms of self-service, like FAQs and IVR self-serve, can have significant consequences for the contact centre.
These consequences include more frustrated customers and hordes of unnecessary contacts, which will get larger over time.
However, the consequences can be even greater with more complex forms of self-service, such as online platforms and customer-facing knowledge bases, and especially with AI systems.
If we are not tracking the performance of AI systems like chatbots as they continually learn, then we risk putting an unintelligent machine right in front of our customers. What will that do for our business image?
For a closer look at our 2019 results, which cover a number of different contact centre topics, read our full report: What Contact Centres Are Doing Right Now (2019 Edition)