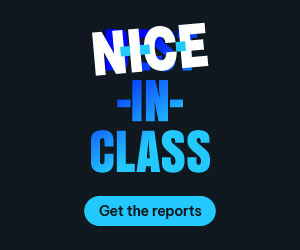 CX Week (also known as Customer Service Week) is an annual event celebrated during the first week of October. It is dedicated to recognizing and appreciating the pivotal role that customer service plays in business success.
In this article we explain when CX week is and how you can celebrate it in your contact centre.
When Is CX Week?
This year's CX Week 2023 runs from Monday 2nd October 2023 to Friday 6th October 2023.
| Year | CX Week |
| --- | --- |
| 2023 | 2 – 6 October 2023 |
| 2024 | 7 – 11 October 2024 |
| 2025 | 6 – 10 October 2025 |
| 2026 | 5 – 9 October 2026 |
| 2027 | 4 – 8 October 2027 |
Defining CX Week
At its heart, CX Week is a celebration of the people and practices that make businesses thrive. It's an acknowledgement of the importance of customer service as the linchpin that holds a company's reputation together.
Whether it's the friendly voice on the other end of the phone, the quick response to an email enquiry, or the patient resolution of an issue, customer service professionals play a pivotal role in shaping customers' experiences.
Why CX Week Matters
CX Week serves as a reminder to employees and management alike that the people who directly engage with customers are more than just representatives – they're the face of the company, embodying its values and commitment to customer satisfaction.
★★★★★
Fun Ideas and Activities for CX Week
Recognition Awards
Start the week by acknowledging and awarding outstanding customer service representatives or teams. Awards could include certificates of appreciation, trophies, or even monetary rewards to recognize their dedication and efforts.
Customer Appreciation Day
Dedicate a day to showing gratitude to your customers. Send personalized thank-you notes, exclusive discounts, or small gifts as a gesture of appreciation for their loyalty.
You can also do this on Customer Appreciation Day, which is on the third Friday in May.
For some great suggestions on what you can do for this, read our article: 10 Fun Ideas for Customer Appreciation Day
Team-Building Activities
Engage your customer service teams in team-building exercises that promote collaboration, problem-solving, and communication.
Activities like escape room challenges, team scavenger hunts, or problem-solving games can be both fun and beneficial.
Lunch and Learn Sessions
Host educational sessions where teams can learn about the latest customer service trends, best practices, and effective communication techniques. Invite guest speakers or industry experts to share insights.
Customer Stories
Encourage your customer service representatives to share heartwarming or challenging customer stories. This not only helps celebrate their successes but also showcases the impact of their efforts.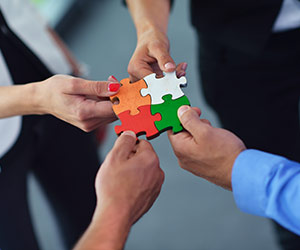 Training Workshops
Offer training workshops to enhance customer service skills. Topics could include active listening, empathy, conflict resolution, or using customer service software effectively.
Customer Feedback Insights
Organize sessions where teams can review and discuss customer feedback. This provides an opportunity to learn from both positive and negative experiences and brainstorm improvements.
Random Acts of Kindness
Encourage employees to perform random acts of kindness for colleagues and customers alike. It could be as simple as helping a co-worker with a task or surprising a customer with an unexpected perk.
Themed Dress Days
Have fun with themed dress days that tie into customer service. For example, have a "Superhero Day" to celebrate the customer service heroes in your organization.
Customer-Centric Competitions
Organize friendly competitions that focus on customer satisfaction metrics. Teams can work together to improve these metrics while having a bit of healthy competition.
Customer Journey Mapping
Collaboratively map out the customer journey to identify touchpoints and areas for improvement. This can help teams better understand their role in the overall customer experience.
We have a great article where Nate Brown explains how to improve your customer journey mapping that contains advice on how to get the most out of customer journey maps, and you can also watch the video below for advice on how to make your customer journey mapping come alive:
Community Involvement
Give back to the community by participating in volunteer activities as a team. This not only fosters team spirit but also demonstrates your organization's commitment to making a positive impact.
Open Feedback Forum
Create an open forum where employees can share their ideas for improving customer service processes, fostering a culture of continuous improvement.
Virtual Celebrations
If circumstances prevent in-person gatherings, host virtual celebrations with online games, webinars, and interactive activities to keep the spirit of the week alive.
★★★★★
Lay the Foundation for Ongoing Growth and Success
CX Week is a unique opportunity to demonstrate your organization's dedication to delivering exceptional customer experiences while fostering team engagement.
CX Week is a chance to express genuine gratitude.
By engaging in these activities, you not only celebrate your customer service teams but also lay the foundation for ongoing growth and success in the realm of customer service.
CX Week isn't just another occasion on the corporate calendar – it's a chance to express genuine gratitude for the hard work and dedication of those who keep the wheels of customer satisfaction turning.
What Are You Doing for CX Week?
Drop us a line to newsdesk@callcentrehelper.com, or message us on LinkedIn – ideally with photos. We would love to publish it.
If you want some more great inspiration on making your contact centre more fun, read these articles next: