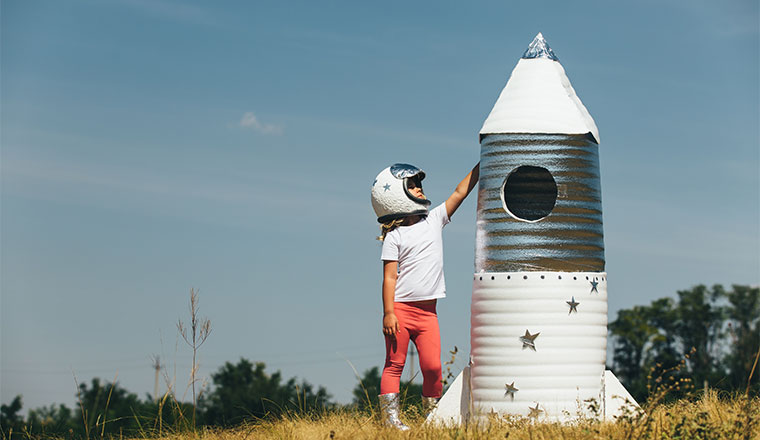 Reg Dutton explains how Elon Musk has proved that delivering a first-rate customer service isn't rocket science.
From self-drive electric cars to solar energy to space rockets, is there any business sector that Elon Musk can't master?
It would appear not, as only last month, the Tesla and SpaceX CEO delivered a salutary lesson on how to respond to a customer complaint and deliver a first-class customer service.
A Tesla owner complained, via Twitter, about fellow drivers leaving their cars parked in the charging space long after they had been fully charged, with the result that there was a queue of people waiting for spaces to free up.
Not one to hang about, within minutes Musk tweeted back that he would take action, and just six days later, Tesla announced its response on its official website:
"We understand that it can be frustrating to arrive at a station only to discover fully charged Tesla cars occupying all the spots. To create a better experience for all owners, we're introducing a fleet-wide idle fee that aims to increase Supercharger availability."
From complaint to a working resolution in just 6 days. It isn't simply customer service management best practice; Tesla has demonstrated a fundamental shift in the way a complaint should be received, interpreted and acted upon.
So why doesn't every business react so promptly and so effectively?
Imagine the same complaint had been dealt with by one of your agents.
Hopefully, they would have been extremely professional in their response, letting the customer know that they are sorry they have been inconvenienced, then thanking them for their feedback and promising to pass on their concerns.
But then what? Even if the agent had the means to pass it on to their team leader, would they have considered it insight that could improve business performance? Some might just have shrugged it off, pointing out that cars have to queue for petrol, so why not for electricity?
And even if it had been flagged up as requiring further action, would it have been subsequently passed on to someone with the authority to actually do anything?
More than likely it would have simply become another box ticked on a form or another statistic on a spreadsheet.
Most worryingly, if at the end of the call it was felt that the customer had been pacified, it would most likely have been deemed a successful interaction, completed within the designated time parameters. Job done.
It's not a complaint, it's feedback
Most businesses view complaints as something to be mitigated, an act of compensation to take away the taste of a negative experience.
However, the best companies use complaints as feedback, in order to highlight where problems lie in their products or services, or at what stage along the customer journey. Then, where possible, make the necessary improvements.
When dealt with correctly and swiftly, feedback is a valuable learning tool. Acknowledged and interpreted constructively, it adds value to the customer experience, not to mention perspective and motivation to the entire organisation.
This is the "lean", "agile" approach that most businesses pretend to understand, but quite frankly don't. They simply pay lip service to the notion and, more often than not, just revert to business as usual.
Businesses first have to recognise that in the vast majority of cases a complaint is merely a 'valued' customer expressing a way for the organisation to improve. If you fail to see that, you're in the wrong business.
Service recovery should be service improvement
By example, Tesla has taught us all an invaluable lesson in why the customer experience is so vital to the ongoing success of a business.
It's not just one disgruntled customer that was appeased, it's other Tesla owners, their friends, family and anyone who sees a line of people waiting to recharge. The last thing the electric car sector needs is to add to people's range anxiety. Just think of the sales that might have been lost through inaction.
What the Tesla scenario demonstrates is that a complaint was registered, acknowledged, passed on to someone with the power to solve it and then acted upon promptly. One thing is for sure, the lines of communication within Tesla are open and fluid enough that a single complaint was heard loudly and clearly, and was delivered as insight to the very top of the company.
When lines of communication are disconnected
So why doesn't this view of customer service exist in all organisations? It would be all too easy to blame the size or manageability of an enterprise; the plain truth is that it is purely and simply down to its structure.
Operational silos are part of the problem, or rather 'silo mentality' is; whereby regional offices, departments, different communication channels and teams are isolated, proprietary, and competitive.
Silos exist not only within the vertical and horizontal organisational structure of a contact centre, but across the increasing number of channels that are being adopted. Whatever the cause of silos, the bottom line is that they cause a breakdown in the communications chain, preventing valuable information from being shared horizontally, vertically and every which way.
Perhaps one of the reasons why Tesla is so switched on when it comes to customer service is that it's a relatively new company and has grown up alongside the arrival of multichannel conversations. As a result, communications are far more fluid and open. Furthermore, being a new company still 'under development', they seek, no crave, feedback in order to see how they can progress.
The fact that Tesla responded so quickly and so responsively also demonstrates why transparency and permeability across the whole organisation is essential to good customer service.
How EvaluAgent helps you to connect and communicate
Too many organisations are trying to overcome the challenges of the 21st century while still mired in 20th-century operational practices such as spreadsheets and white boards. As a consequence, the information presented is fragmented and difficult to understand. By the time it has been collated, deciphered and passed on, it is out of date, out of context and of questionable use.
The 21st-century contact centre demands intelligent tools that share relevant information in a clear manner, and reveal insights that everyone has access to and can easily understand.
The timely and dynamic nature of the EvaluAgent solution takes customer feedback to a whole new level, automatically tagging it to specific channels, processes, contact-drivers and customer outcomes.
This helps transform customer feedback into actionable insight. It empowers the contact centre to identify and address the root cause of customer dissatisfaction and then make the necessary changes with minimal delay.
Our intuitive, easy-to-understand dashboards bring together data collected from multiple sources and then present it simply and clearly. As a result, customer metrics, agent performance and management overview have never been so easy to recognise and act upon.
The result is a simple, yet effective solution that not only provides a connection between the customer and the contact centre, but connects the contact centre to itself.
Proof that delivering an out-of-this-world customer service really isn't rocket science after all.
This blog post has been re-published by kind permission of EvaluAgent – View the original post
To find out more about EvaluAgent, visit their website.
---
---