In this webinar, we will be discussing the latest thinking in contact centre measurement.
Contact centres have seen a big change in the ways that we use metrics. NetPromoter, Customer Effort Scores and even Average Handling Time have declined in popularity. So what has replaced them? Join us for this webinar to find out.
Thursday 11th June 2015
Panellists
• Mike Murphy – Interactive Intelligence
• Richard Snow – Ventana Research
• Jonty Pearce – Call Centre Helper
Topics discussed
• The latest thinking in contact centre metrics
• Measurements vs Targets
• Efficiency vs Outcomes
• First Contact Resolution
• Average Handling Time
• NetPromoter Scores
• Customer Effort
• Quality Scores
• Sales metrics
• The best metrics for digital channels
• Top tips from the audience
Sponsored by Interactive Intelligence.
This webinar will be held at:
• 1.00pm UK time
• 2pm in Paris
• 2pm South Africa
• 8am in New York
Topics Discussed
The latest thinking in contact centre metrics
Measurements vs Targets
Efficiency vs Outcomes
First Contact Resolution
Average Handling Time
NetPromoter Scores
Customer Effort
Quality Scores
Sales metrics
The best metrics for digital channels
Top tips from the audience
Panellists

Richard Snow
Ventana Research

Mike Murphy
Interactive Intelligence

Jonty Pearce
Call Centre Helper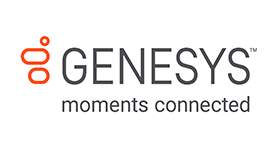 This webinar was brought to you by Call Centre Helper and is sponsored by Genesys