Customer Service has been transformed across the last few years and will continue to transform in the future. This has been driven by new technology, social media, customer expectations and a changing customer demographic.
In this webinar, we look at how customer service has evolved and how it is likely to change in the future. We will also look at how you can anticipate these changes in your future contact centre.
Thursday 30th April 2015
Panellists
• Morris Pentel – Customer Experience Foundation
• Richard Farrell – Netcall
• Jonty Pearce – Call Centre Helper
Topics discussed
• Recent trends in Customer Service
• Social Media and Customer Expectations
• The likely impact of webchat
• Rising customer expectations
• The changing demographic
• Video Chat as a new channel
• How to harness technology in your future plans
• Top tips from the audience
Sponsored by Netcall.
This webinar is held at:
•
• 2pm in Paris
• 2pm in South Africa
• 8am in New York
Topics Discussed
Recent trends in Customer Service
Customer acquisition and retention
The omni channel debate
Are your staff as well trained as your customers?
Impact of smart phones on customer service
Future for the contact centre
Top tips from the audience
Panellists

Morris Pentel
Customer Experience Foundation

Richard Farrell
Netcall

Jonty Pearce
Call Centre Helper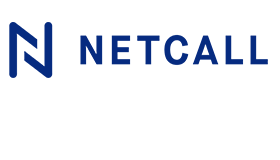 This webinar was brought to you by Call Centre Helper and is sponsored by Netcall