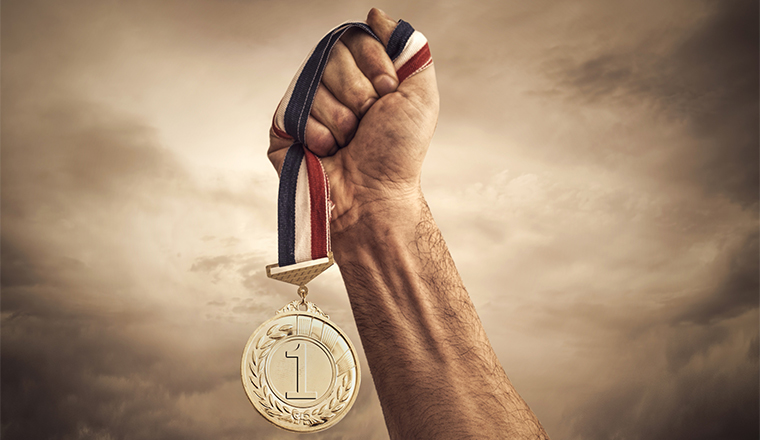 GCI has become 1 of only 4 service providers in the UK to be awarded coveted Gold partner status at Enghouse Interactive's prestigious partner event in London on Wednesday 5th July.
Established on Gartner's Magic Quadrant, Enghouse Interactive has the largest Skype-based Contact Centre footprint in the world. GCI's elevation to Gold status is recognition of its ability to consult, design, deploy and support complex Contact Centre deployments at scale.
The Enghouse Gold standard is an exacting milestone requiring partners to earn their rite of passage via stringent proof points, including sales achievement, technical and operational competencies, customer referenceability and 24/7 support proficiency.
In presenting the award, Gary Bennett, Channel Sales Director UK & Ireland at Enghouse stated: "GCI's rapid rise from Silver to Gold stands out as being the fastest on our records. GCI's momentum in the contact centre space is impressive in itself, but coupled with the organisation's profile as a leading UK-provider of Skype for Business with a seat count exceeding 200,000 notably strengthens its differentiation. Beyond that, the fact that GCI has its own 'plug-in' PCI DSS capability for payment card security is another big plus point and it complements our software nicely."
Gary Bennet continued: "We see GCI steadily adding big customer wins in both the Enterprise and Public Sector space and we have no doubt at all that GCI's trajectory puts it at Platinum status within the next 12 months, which will make it 1 of only 3 in Europe. The working relationship between GCI and Enghouse is the stuff that all great partnerships are built on – mutual respect and shared resolve. GCI is certainly one to watch."
Mike Constantine, Chief Technology Officer at GCI, who received the award along with GCI's Head of Product Jon Seddon, commented: "For GCI, throwing our energy and resource behind Enghouse technology was a no-brainer. If you aspire to deliver the best solutions, you throw your hat in the ring with the best technology partners… it's as simple as that. The fact that Enghouse software powers more than 450 Skype-based contact centres worldwide speaks volumes. You simply don't generate that size of footprint without the credentials (and huge investment in R&D) needed to underpin it."
Find out more by visiting enghouseinteractive.co.uk
---