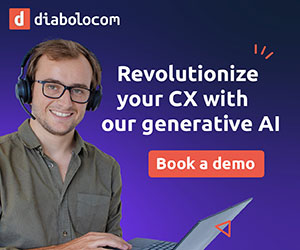 Nichola Ansbro looks at five steps you can take to ensure your agents listen to and understand every customer.
1. Recruit agents with an inclination for empathy and reassurance
The importance of customer empathy is part of our interview process. We can teach new starters all they need to know about our business, but we need people with basic good manners.
We want people who treat others how they expect to be treated, so, if someone has a problem, the natural reaction should be empathy and reassurance. This means when they are on the phone, the customer knows they have listened and understood.
The best way to get this across is to repeat back what they have said and ask questions.
2. Lead by example and treat all agents with respect
Team leaders and managers are crucial to the right behaviours taking root across an organisation. If you treat your team members, colleagues and customers with respect and empathy, it will naturally become part of your culture.
On the other hand, if you have supervisors who treat their team badly, who skive, complain and whinge about customers, it will be no surprise that your call handling agents don't give customers the respect and support that they deserve.
3. Agents should be able to adapt to customers' individual needs
Often, a caller wants to be heard and wants to tell you everything, so a good call handler should know when to be quiet, to let the customer get it all off their chest and then work to resolve the problem.
Other people need you to take the lead and ask all the questions, so a big part of empathy is being adaptable and gauging what each individual wants.
4. Teach behaviours not robotic phrases
Telling the customer you understand is vital and so is reassuring them that you can take care of it. Once you feel someone's taking care of you and wants to help, everything else just seems so much easier.
Rather than teaching specific phrases, I'd rather say there are key behaviours. We score our team's calls and emails on making sure we apologise and reassure the customer early on in the dialogue.
However, we are not specific on how the team should do this, as it needs to be done naturally so the customer believes in what they are hearing.
5. Build your business around your core brand values
We have brand values and refer to these when we are considering policy or team structures. They are a simple tool to make it clear to potential recruits, new starters and visitors what we consider to be important.
They are all about treating each other (as well as the customers) fairly, celebrating successes and learning from mistakes and then letting them go. Most importantly, we stress the need to keep things simple.
They are not something we talk about every day, they are just something we have in mind when we are changing or introducing something new.
When I took over as manager, it was hard having to retrain or readdress certain behaviours and get the whole team up to a good standard. It meant dealing with people on a one-to-one basis and making sure any new recruits fit this bill in terms of their personal attributes and qualities.
We are still working hard on it, but we are much further on in creating a supportive and collaborative culture in our contact centre. This has contributed to the success we have enjoyed in customer retention and satisfaction.
Nichola Ansbro is a Contact Centre Manager at Office Kitten