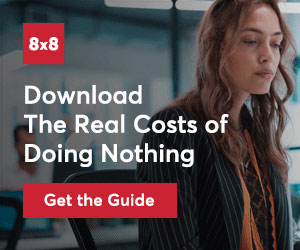 Our panel of experts share their suggestions for how to gain a greater understanding of customers on an individual basis.
1. Encourage Advisors to Add Extra Information to the CRM System
Don't underestimate the importance of qualitative data at the outset; it's not all about quantity. While quantitative data – such as number of previous contacts and contact types – has its uses, it doesn't do much to help improve advisor interactions.
So, to help out one another, advisors should be encouraged to enter more information into the CRM during their after call work (ACW). This could include the general likes and dislikes of the customer.
Entering more information means that advisors who next interact with the customer can be better prepared and helps build rapport.
To make this possible, the CRM system must have a "free comment" section and advisors should not be targeted on Average Handling Time (AHT), as this will discourage them from entering more information into the CRM system.
Thanks to Bjørn-Rune Hanssen at Puzzel
For a list of abbreviations that can be added to the CRM, read our article: Call Centre Abbreviations to Speed up Wrap Time
2. Gather Data From Every Available Source
AI and machine learning systems can process all the information that you have about a customer – including their survey responses, age, number of interactions etc. – and predict what they will do next.
This use of AI enables contact centres to identify at-risk customers and make proactive moves to keep them, while they can also be proactive in a number of other beneficial ways.
The difference between mediocre and great AI is the amount of data that you have access to.

Meghan Keough
Yet the difference between mediocre and great AI is the amount of data that you have access to. So, when using machine learning, make sure that you can supply as much data as possible.
Collect data from all contact centre channels, data on what the customer has bought, data from what they've looked at online, sentiment signals, data from the CRM, and so on. This data, combined with AI, will allow you to run predictive outbound campaigns, as well as use predictive routing, to better understand and support customers.
3. Map Out the End-to-End Customer Journey
While gathering and managing data is best for improving your understanding of individual customers, you should also examine the entire customer experience to understand how customers are feeling at different points in their journey.
This can be a problem for contact centres as this journey expands outside of the contact centre – so you need to get buy-in from other departments within the business.
If you have this, you can begin measuring emotion, using sentiment analysis, at each customer touchpoint. This will tell you the areas of the customer journey where they are delighted or unsatisfied and will give you insight as to what your customers like and dislike.
With this understanding of customer preferences, your organisation can look to replicate best practices at different parts of the journey and build on areas where customers are less pleased.
Thanks to Meghan Keough at 8×8
4. Join Up Data to Uncover Customer Habits
Contact centres have a wealth of data at their fingertips ready to be captured and gathered. However, the biggest problems many organisations face with this is joining up that data.
To get a better understanding of the customer and effect meaningful change, it is important to analyse this data and create a picture of customers.
By using historical data, it is possible to uncover what a customer's habits are at an individual level. For example, at what time of day do they most often interact and what devices do they use for this? This can inform future decisions on optimal channel use and which channels customers are most comfortable using for particular tasks.
Also, contact centres could take advantage of real-time data to see what customers are doing on their website and when they are running into difficulties. This data will help them target customers through live chat at specific points in their journey, where data shows they could be having trouble.
Thanks to Jeremy Payne at Enghouse Interactive
5. Use the Customer Journey to Identify Patterns in Customer Behaviour
Asking for customer feedback can really gain an in-depth understanding of what customers want and what they don't need, but actions themselves speak the loudest.
Have the full customer journey mapped out for the advisor on their desktop, showing all past interactions, emails, webchats, calls, social media messages, past orders and website usage.
Try to identify patterns in behaviour from these journeys and map this to what else you know about the customer.

Susannah Richardson
At a macro-level, try to identify patterns in behaviour from these journeys and map this to what else you know about the customer. This will help you to build predictive profiles that you can use to tailor your service.
6. Reduce Corrupted Data with Automation
The latest customer service tools use virtual assistants to gather valuable information before it is escalated to the advisor.
The virtual assistant asks the basic questions required and automatically updates the customer's record with the input it receives, which is then presented to the agent immediately upon escalation.
Using automation in this way covers off the preliminaries and builds up a good understanding of the customer's issue before it even reaches the advisor. This results in lower handling time and less manual input.
Manual input of data into separate systems is better avoided as it risks duplication of effort and chance of error.
Thanks to Susannah Richardson at IFS | mplsystems
7. Use Journey Analytics
Understanding more about your customers doesn't necessarily mean you need to collect yet more data about them. Your organisation is likely swimming in customer data, but it's fragmented, owned by different teams and very difficult to make sense of.
This is where customer journey analytics (CJA) comes in – technology that can connect your existing data sources and stitch it into a customer journey. This gives you the tools to visualise, interrogate and analyse it.
Imagine being able to understand what customers were trying to do on your website, mobile app or in your IVR before they were connected to your advisors? Such a view can open up new insights and empower your customers to self-serve, improving the customer experience and driving down your call centre costs.
Thanks to Matt Reading at NICE | Nexidia
8. Focus of Gathering the Voice of the Customer (VoC)
Too often customer feedback is treated as an "add-on". By having a feedback programme that continuously gathers the VoC, the contact centre is consistently gaining insight on how to improve performance, while gathering more customer information.
To gather the VoC, contact centres mostly use surveys and advisor feedback, and some host customer panels. Yet, according to the 2017 report "What Contact Centres Are Doing Right Now", more and more contact centres are using interaction analytics for this purpose.
Interaction analytics allows you to identify which channels customers prefer to use for which reason. The technology can also identify which words and phrases customers use when they are about to say goodbye or when they are highly disposed to up-selling or cross-selling.
Thanks to Frank Sherlock at CallMiner
9. Identify Common Behaviours Through Data Analysis
We live in an instant gratification society, and the up-and-coming generations are tempted to go to your competitor more than any generation before. Inherent loyalty is diminishing, but using data in the right way can change that.
Dig in, figure out what the most common behaviours are, what the typical "next step" is, where the process breaks.  Then, fix their problem before they even know they have one – in other words, create simple and smart experiences.
Once you have interpreted information you already have, learn more and implement processes to gather feedback.
To go one step further, you could also use real-time voice analytics tools to understand whether there is negative sentiment to a campaign in real time, so you can fix it fast.
Are there processes to improve on that will equate to better service for your customers? You can't service your customers and provide the best experiences until you know what makes them "tick".
Thanks to Laura Bassett at NICE inContact
10. Combine Analytics Tools
Most organisations rely mainly upon surveys and focus groups to better understand their customers. However, the percentage of customers who take the time to respond to surveys or participate in focus groups is small, so this doesn't provide us with a 360-degree view of the customer.
Having a combination of contact centre speech analytics, text analytics and desktop analytics can tell you a more comprehensive story about your customers, their needs and their experiences.
Emerging sentiment analytics tools equip organisations with an understanding of the sentiment behind their customers' words. It's not just about understanding what customers say, it's also about what they mean.
Thanks to Charlie Snedden at Calabrio