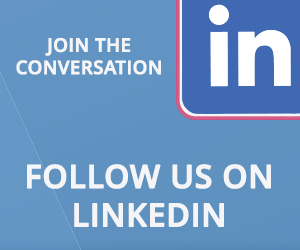 Following on from the success of our article: "Top 25 Positive Words, Phrases and Empathy Statements", we've put together even more positive statements for you and your customers to enjoy.
Here are some examples of positive scripting you can add into almost any customer conversation to boost customer satisfaction and offer advisors variety, so they are not constantly repeating the same phrases.
1. Let's look into this…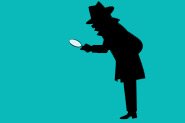 When beginning an interaction, it is customary to acknowledge the customer's problem and then make a collaborative statement such as the one above.
Here are some other examples of statements which serve this purpose.
"I'd be delighted to help"
Although this may sound generic, using words such as "delighted" or "happy" every now and then can be positive in terms of evoking an uplifting mood.
"Absolutely, I'd be happy to assist you with that today"
Starting a phrase with a word ending in -ly, such as absolutely, definitely or certainly, implies that you are agreeing with the customer and can therefore boost rapport.
"Let's see what we can do…"
I would be more than happy to…
This statement involves the customer using words like "we" and "let's", which encourages a collaborative environment that will improve the relationship between customer and advisor.
"That's a good question…"
Using this phrase will help customers feel validated in their decision to phone the contact centre and reassures them that they were right to do so.
"I would be more than happy to…"
This encourages the caller that they have been put through to a helpful advisor who offers solutions instead of one who focuses on negatives.
2. That's a good choice…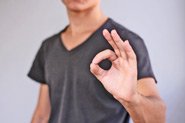 Validating the customer's opinion is something that advisors and often urged to do, in an effort to build rapport and consequently satisfaction.
Often, advisors will use the quote above to do so, but here are some other ways of expressing your support.
"This is a very popular item"
This choice has proven successful…
Noting that others have also chosen the same solution implies that it is likely to be successful and has proven results, boosting customer trust in the brand.
"We have had a lot of positive feedback on that item"
Relaying positive feedback, casually and briskly, can reassure the customer of the quality of the product/service that is being discussed.
"This choice has proven successful…"
Again, referencing the success of the caller's choice amongst other customers will encourage the customer, in terms of future results.
3. What other customers have done…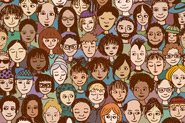 The statement above almost implies that the advisor is giving the customer inside information, which may boost a customer's affiliation with the brand. This is because the customer is likely to feel as though they have someone inside the business, rooting for their cause.
Here are some other ways of making this assertion.
"What other customers have done/tried in your position is…"
This statement assures the customer that there is a valid solution to their query and can create a customer-advisor connection, as the advisor is providing that insider information.
"I'm hoping you'll really enjoy…"
Using verbs such as "hoping" creates the impression that the advisor is actively supporting the customer from inside the company.
4. That will be with you on…
Providing the customer with a delivery date is a repetitive duty for most advisors in the contact centre, so here's a few other positive ways of letting the advisor know.
"As you are a valued customer…"
Although this pushes the boundaries of being robotic, if used naturally it can allow the customer to feel appreciated, which may improve loyalty.
"I'm happy to let you know…"
It may seem meaningless to state that your happy to help, as an advisor, but occasionally adding your positive thoughts can elevate the conversational tone.
5. It has been a pleasure…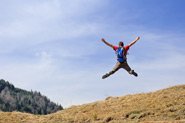 Now that you handled the customer's query, it is important to close the conversation positively to confirm any "good feeling", which the interaction may have generated.
So, it could be useful to make a note of these positive closing statement below.
"I'm happy that I was able to assist you today"
This reinforces the customer-advisor bond, but can sound unauthentic. So, make sure to use "I'm" instead of "I am" to maintain a sincere tone.
"Your satisfaction is a great compliment, (insert name)"
Personalising a statement is a great way to build rapport. Also, adding that you will pass on any compliments, at the end of this statement, will let the caller know that their voice is heard and appreciated.
"Is there anything else I can help you with?"
I appreciate your patience on this. Please let me know if I can provide any other additional support
Offering this may sound robotic, but it is common courtesy and most customers will likely appreciate the opportunity to voice any additional queries.
"I appreciate your patience on this. Please let me know if I can provide any other additional support"
Repeating "I" in statements such as this demonstrates that the advisor is taking personal ownership of the issue and thus personally relieving the customer from the weight of their query.
For more courteous language to use in the contact centre, read our article: The Best Courtesy Words and Phrases to Use in Customer Service
6. Thank you for your patience…
Of course, the previous set of statements could only be used if the customer's query was resolved successfully. After more difficult calls, the following statement could prove more beneficial.
"Thank you for your time and patience today"
Recognising that the call has consumed some of the customer's time, as this quote does, can be a good addition to the conversation, so the customer feels valued and acknowledged.
"I hope I was able to help you with your concern"
This statement can lower your repeat contacts by establishing that the advisor has fully resolved the customer's query.
"I apologise for any inconvenience caused today. Please accept my sincere apologies"
Sometimes an advisor will be left with no choice other than to make an apology. But when this happens, it's better to say "my apologies" and take personal ownership, instead of "our apologies", referring to the advisor and the company.
Originally published in June 2015. Recently updated.
For more on using positive words in the contact centre, read our articles: