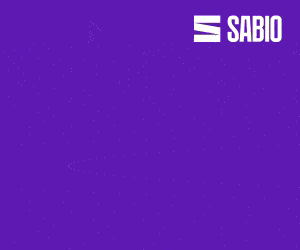 Following its recent acquisition of DVELP, a leading contact centre AI product and development company, Sabio Group has achieved Twilio Gold Partner Status as a Twilio Reseller Consulting Partner.
As Europe's largest independent customer experience full-service provider, Sabio's scale and broad penetration of the contact centre market provides Twilio with a valuable route into the Western European marketplace.
Coupled with DVELP's proven Twilio and Google CCAI expertise, skills and technologies, this makes Sabio a strong partner with invaluable capability in delivering, managing and supporting industry leading CX solutions at enterprise scale.
DVELP's flagship product "Airline" integrates Google CCAI and Twilio APIs and enables organizations to rapidly build, test and deploy automated, conversational customer experiences.
The methodology lets clients quickly iterate through feedback from working solutions, eliminating the long process of the survey-plan-deploy cycle.
"Through our acquisitions and subsequent recognition of our increasing capabilities by partners like Twilio, Sabio is rapidly pursuing its goal of becoming Europe's premier independent customer experience and contact centre innovator, integrator and thought leader," said Sabio Group's CEO Jonathan Gale.
"Our offer to clients is that we can consult, advise on and implement the best and most appropriate technology for their situation, whether that is on-premise, cloud or hybrid."
"Our unparalleled access to technology and expertise makes us the perfect partner for clients, whatever stage their CX journey has reached."
Through its own technology and that of world-class technology leaders such as Avaya, Nuance and Verint, Sabio Group helps organizations to optimize their customer journeys by making better decisions across their multiple contact channels.
"Sabio has demonstrated invaluable capability and significant credibility and heritage in implementing Twilio solutions, and their achievement of Gold Status in the Twilio Build Partner Program is well-deserved based on the value they deliver to our shared customers," said Glenn Weinstein, chief customer officer, Twilio.
"We look forward to continuing to work with the Sabio team to help our customers transform customer experience, by bringing cutting-edge innovation to customer service and build on our existing momentum in the contact centre market."
---
Recommended Articles