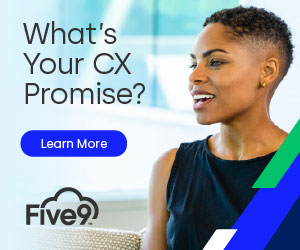 One common question we are often asked is: 'Isn't everyone cutting back on training at the moment?'  The answer is 'No!'  It costs, on average, five times more to attract a new customer than it does to retain an existing one.  In hard times we need to focus on our existing customers.
Here is our customer retention guide for hard times.  Focus on their experience and make it the best it can be
Holding onto your existing customers by delivering a great product or service experience (i.e. better than your competitors) is what will assist your organisation in surviving the recession.
Get the training right
Now is the worst possible time to cut back on training your advisors to deliver excellent customer service and here's why.
Start with product knowledge
Firstly, be certain that your advisors are properly trained in product/service and systems knowledge to avoid giving your customers a frustrating telephone experience. Consider making some test calls yourself; it can be quite enlightening!
Use rapport building
Train advisors in rapport building and the principles of sound customer service.  There are lots of tips on rapport on the Call Centre Helper website or visit the Members Area of  www.real-results.co.uk
Sell benefits, not just features
Be sure that they can properly sell the benefits of what your organisation is offering (not just list the features) to persuade new customers to come on board and existing customers to stay with you.  This will ensure that even if your product or service is more expensive than your competitors, or is a 'luxury' item prime for 'cut back', your advisors will be able to explain why the investment is a good one and influence decision making.  Quality advice and service still has its value.
Check your analytics
Check that your analytics and reporting system is giving you a robust analysis of customer satisfaction.  What are the surveys saying?  Review this information with your teams on a regular basis and brainstorm how to continuously improve customer service.
Look for quick win ideas
Consider holding competitions and prizes for the best ideas.  We find that those closest to the customers often know best what is needed; and these solutions may be inexpensive to implement.
Give agents the freedom to solve customer queries
Consider whether your advisors are given enough freedom to solve customer queries and complaints.  There is nothing that will anger a customer more than being told they need to wait three days until the manager is back from holiday before they can get the answer they are seeking.  True empowerment means that your staff are given the means to carry out what they think necessary to keep their customer satisfied.
The Director of Customer Service at a leading mobile telephone company told me of a situation when a customer telephoned to complain that his mobile telephone wasn't working, just as he was about to fly off on holiday.  The advisor took the details of where he was flying to and the hotel he was staying at and by the time he arrived there the replacement handset was presented to him when he checked in.  The advisor who made that happen didn't need to secure agreement with anyone, she simply got on with her job and delighted that customer.
Resolve complaints effectively
All advisors should be allowed to resolve complaints effectively – research shows that when a complaint is resolved well the customer is even more loyal than before they complained, as certainly was the case with the customer in that example.
If giving your advisors a free rein on customer service worries you then explore why.  Would they really 'go mad' with a complaint resolution budget?  Discuss the ideas and explore some ground rules.  For example, each advisor reports on what they have used from this budget and why at a team meeting.  Alternatively, strategies such as 'whatever is left in the budget is used towards the Christmas party' can be effective in encouraging a sensible approach.
Why are customers leaving?
If you know that customers are already leaving your business, find out why and address the need.  We all know that dissatisfied customers tell more people than satisfied ones and negative word of mouth will not assist your customer retention targets.  Every week Gordon Ramsay points out to failing restaurateurs why their business isn't working.  To TV viewers the answers are glaringly obvious: high prices, poor quality and an inefficient operation.  We all need to think about survival, rather than fat profit for at least the next 12 months.
Value relationships with repeat customers
Do value the relationships that advisors have with repeat customers.  Often customers follow people, so retaining your staff and keeping their motivation up can be just as important as keeping customers happy.  Giving reassurance and praise on a regular basis is free and will buoy spirits.
Invest in training
Investing in training them will also reassure and motivate and improve the quality of customer service delivery.  Resolving gaps in knowledge with training can be done in short two-hour workshops that fit in with less busy times of the week.
Explore multi-skilling
If staff are feeling happy and secure there is more chance of customers feeling the same.  Consider multi-skilling advisors to be able to deal with broader and deeper areas.  This will give them more interesting roles and allow more customer issues to be resolved on the spot.  The customer experience will feel slicker and safer when the caller is not being passed and transferred around.   The idea of multi-skilling in a recession also supports the old contact centre issue of balancing customer service (which requires plenty of available advisors in order to avoid long queues) and efficiency (which requires good utilisation of available advisors).  Read this article on balancing customer service and efficiency. 
There may be areas of your organisation where costs can be reduced, but in hard times customer service delivery should never be one of them.
---
Carolyn Blunt is a contact centre training expert with Real Results Training.  If you enjoyed this article you might also like our free resources. Please visit Real Results and see the Members Area.
Call 0161 408 2003 for more information or to bring Real Results to your organisation.