In this Webinar we explore how you can personalise customer service to the individual.
Contact centres tend to offer a 'one size fits all' approach to customer service. While this can deliver many benefits, it can appear to be rather faceless and impersonal.
We explore the ways in which customer service can be personalised to both the individual and also customer segments.
17th November 2016
In our webinars, you also have the opportunity to share tips and ask questions of the audience and other attendees.
Topics Discussed
Identifying an individual
Routing called based on the caller's telephone number
The right ways to address a caller
Remember me - a key way to personalise
The most important business rules to personalise service
Segmentation of customers
Self-service and agent assist
Adding personal touches to every interaction
Delivering a personalised service
Panellists

Oliver Lennon
Genesys SpeechStorm

Dylan Power
eir

Jonty Pearce
Call Centre Helper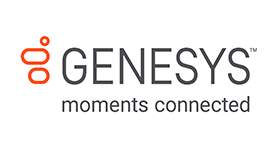 This webinar was brought to you by Call Centre Helper and is sponsored by Genesys