Webinar Date
- Tuesday 5th February 2019 at 14:00pm UK time
Click here to register
In this webinar we look how to make a Great Digital Customer Experience. We look at the good, the bad and the ugly of Digital Customer Service.
We also explore the best metrics to use and how to get all your advisors aligned with the experience.
And as it will be an interactive webinar, you will also have the opportunity to share tips and ask questions of the audience and other attendees. We run an interactive chat room in parallel with the webinar.
Panellists

Guest speaker
to be confirmed
Stuart Dorman
Sabio

Rachael Boynton
Call Centre Helper
Topics to be discussed
What makes a great customer experience
The right metrics to use
Digital Customer Service
How to improve Live Chat
Improving speed of response on Email
Keeping the human touch when using ChatBots
Social Media
Proactive use of SMS
Top tips from the audience
Use of technology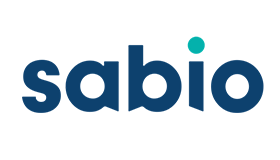 This webinar is brought to you by Call Centre Helper and is sponsored by Sabio.
You won't want to miss this exciting webinar.


Click here to register
This webinar is held at 14:00pm UK time, 15:00pm in Paris, 16:00pm in South Africa and 9:00am in New York. A replay facility will also be available.
If you are attending one of our webinars for the first time, we suggest you arrive 10 minutes early to allow for the software to download successfully.
---