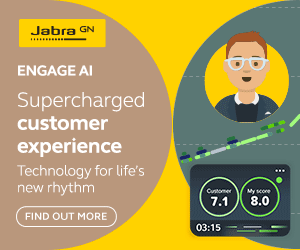 Listening to a handful of calls every day has helped Ian Cowley deliver a great customer experience.
For the past six years, I've been obsessed with listening to my customers' phone calls.
Truly, there is no better way to get in the mind of your audience. I find that listening to a handful each day is a great way to identify any issues that are cropping up in the business.
Hearing the voices of real live customers interacting with the company also brings it home that we sell products to real people! That might sound a bit daft but, as an online retailer, it's all too easy to think of everything as virtual, including your customers.
I now receive daily reminders that these are real people
However, I now receive daily reminders that these are real people, their problems are equally real – and they expect really great service.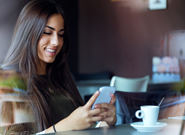 If the ink cartridges we've sold them aren't working, they can't print – and that's a massive headache. Even a simple issue can be a serious problem to a customer, and as a business, you need to respond accordingly.
I started listening in to these calls when our new phone system came with the feature included and I had to give it a try. At that time, I was based in a different office to our contact centre and I wanted to monitor the quality of the calls and identify any issues that our customers were having.
I've gained a greater understanding of why customers get in touch
From regular eavesdropping on these calls, I've gained a greater understanding of the issues that drive customers to get in touch with us – and also an appreciation of how our call handlers deal with them.
This has prompted me to make several changes in the business. For instance, all our call handling agents are now graded on their performance during a call. They are marked on a number of criteria, some of which I drew up with my knowledge based on listening to so many calls.
It has also made me notice and improve small parts of the customer experience. In the past, we would find out why people were calling, then get their name, address etc. and find them on our system. Now, straight away, we ask for the customer's order number, then we get their details loaded on the system in an instant, before we've even started to talk about their problem. This leads to a much smoother, more efficient call.
I have a weekly contact centre meeting with the head of the team there and occasionally we will listen to randomly selected calls together during these sessions too.
I makes notes and follow up with the rest of the team
When I hear things, either from the customer or call handler, that I think are worthy of action and follow-up, I make a note of them and either pass it on via email or wait for the weekly contact centre update.
Even though I've been listening to these calls for years, my reactions remain the same. Every time I hear that a customer is disappointed in our products or service, I always want to contact them.
However, the best thing I can do is empower our agents to make customers happy. The other side of these calls are our agents, and my experience of listening in has reinforced what a great job they do. It's a difficult job – when they answer the phone, they never know what query they are going to have to deal with, it could be a simple question about a cartridge or they could be helping someone troubleshoot issues with their printer.
You can theorise about solving customer issues and talk endlessly in meetings about improving customer experience, but nothing brings it home like listening first hand to actual calls. It gives you a real insight and your business decisions will be better as a result.
With thanks to Ian Cowley, Managing Director at Cartridge Save