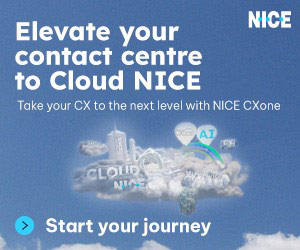 Two years ago, we asked our panel of expert to name their 12 top uses of artificial intelligence in the contact centre.
But artificial intelligence (AI) is a quickly evolving area that has made great gains throughout the contact centre industry since our previous article was published.
So we went back out to our panel of experts and asked: Can AI Improve Your Customer Service?
Our experts delivered and came up with the following 14 examples.
1. Smarter Workforce Planning
Bots are not just used for engaging with customers. You can use them to automate requests and approvals for shift changes and time off.
Bots can hold conversational chats to notify staff quickly of potential overtime…
These bots can hold conversational chats to notify staff quickly of potential overtime and create a balance between advisor freedom and productivity.
AI can also benefit team leaders. AI tools can monitor and process staffing data to turn data into information and then into intelligent planning decisions.
At a glance, managers can use this to know who has to leave early, helping to build efficient shifts and schedules that boost staff engagement and performance.
2. Predicting Future Patterns and Outcomes
A predictive analytics system combines speech analytics with AI.
These solutions leverage AI-driven machine learning to discover ways to alleviate contact centre pain points and anticipate customer needs.
For example, organizations could consider machine learning to improve their NPS ratings. By analysing the sentiment of different customer interactions, it provides the contact centre with intelligence that can be used to pre-empt and predict future patterns and outcomes.
So, if 75 people out of 123 scored 10/10, rather than hope for the best, managers could use the results of machine learning to introduce different ways of working that satisfy the other 48 customers.
Thanks to Magnus Geverts at Calabrio
3. Improving the Call Escalations
As a best practice, be sure to provide your customers with a seamless "way out" of your automated systems – at any point, as needed.
Let them elevate to live assistance with an advisor who instantly has full context and history, so there's no dreadful repeating or skipping a beat.
With evolved data capabilities, this in now possible. Data from IVR and chatbots can be shared with advisors through AI-aided applications.
Data from IVR and chatbots can be shared with advisors through AI-aided applications.
For example, if a customer is entering data in order to get an insurance quote with a chatbot and then leaves the chat, that departure can trigger an offer to speak to an advisor.
If the customer accepts that, then all the information captured by the chatbot or the IVR is automatically sent to the agent.
With this data, the agent can review what's already taken place and save valuable minutes not having to ask the same questions again.
4. Advancing Contact Centre Routing
Machine learning and predictive modelling takes routing beyond skill groups and proficiency queues to guide the right customer to the right advisor, based on a number of different factors.
These factors can include a great number of things, including:
Customer personality
Experience preferences
Advisor performance against targeted KPIs
Implemented successfully, this technology can lead to a better experience for both customers – who are matched with an advisor who "gets" them – and the advisors themselves – whose satisfaction and performance are naturally boosted through better connections with customers.
Thanks to Tamsin Dollin at NICE inContact
5. Building Chatbots That Understand Customer Intent
Chatbots are great at addressing simple problems and collecting information, but not much else. Most of us have tried to describe a problem to a chatbot, only to get a response that didn't come close to solving it.
However, things are now starting to change as "intent recognition" is now being built into new chatbot models. This enables chatbots to better understand what the customer says and respond with more nuance and accuracy.
If nothing else, new, more sophisticated chatbots can gather more relevant details upfront and share that information with a call centre employee.
The most important thing, though, is that help chatbots recognize the user's intent – that is, what they're trying to accomplish.
You can phrase a specific question any number of different ways, but the intent will be the same every time. A chatbot with intent recognition will be able to decipher them.
6. Capturing Information With Computer Vision
An image can say more than words ever could. Take a car insurance claim, for example. It would be much more expedient to send a picture of a damaged car than to try and describe it in an email.
AI technology has got very good at analysing images over the years, and computer vision is the next step in that evolution. With computer vision solutions, a customer could send images from their smartphone to a virtual agent.
Let's say you have a defective or broken product. The AI software could identify the product model from the image and pull up warranty information, troubleshooting steps or repair guides.
It gives customers another avenue to address issues on their own, if they choose. An advisor doesn't necessarily have to get involved.
Thanks to Kumaran Shanmuhan at Jacada
7. Quantifying Customer Emotion
Natural language understanding (NLU) goes beyond traditional speech analytics to interpret sentiment, effort, customer intent, emotion type and emotional intensity.
These measures work by analysing millions of customer interactions across a variety of industries to determine accurate results, ultimately offering a better understanding of your customers.
NLU can be applied to customer service in a variety of ways:
To prioritize cases in which customers have had especially intense emotional interactions and route them to agents who are especially skilled at demonstrating empathy.
To create contact lists of customers whose interactions fall below a certain threshold for measures such as sentiment (marking them as candidates for churn) and set up a proactive service recovery program that will help improve customer loyalty.
To identify primary contact drivers to determine why customers are contacting the company and use the information to create resources and engagements to address the root causes of these drivers.
8. Refining Your Advisor Workflows
As digital channels become more prominent, organizations are taking measures to create a consistent customer experience across these platforms.
To support these interactions, AI-augmented analytics can be used to get a better understanding of the trends that occur on digital channels, as well as on the voice channels.
By gaining a deep understanding of these trends, companies can automate advisor workflows and create response scripts to improve advisors' and bots' ability to respond effectively. This can increase digital containment without sacrificing customer experience.
Information about why a customer couldn't perform an action on digital channels and how the digital customer experience compares to the customer experience on other channels also informs other digital strategy initiatives.
Thanks to Shorit Ghosh at Clarabridge
9. Introducing Self-Service
Self-service functionality can handle day-to-day requests and simple interactions, solving your customers' issues or requests faster.
Also, self-service can cut down your cost in the contact centre, as fewer customers will be calling in if they are able to handle the simpler enquiries themselves.
Any inbound enquiry that requires a simple, repetitive or transactional action, such as a customer paying a bill, should be the first to be considered for self-service opportunities in a contact centre.
Any inbound enquiry that requires a simple, repetitive or transactional action, such as a customer paying a bill, should be the first to be considered for self-service…
For AI to automate accurate responses as a human would, the system needs the right information and data. This is sometimes called "Automated Customer Engagement".
Automated Customer Engagement consists of AI-driven tools – such as automated email, and chatbots – which act like virtual agents.
The true benefit behind this AI capability is that the simpler queries are managed robotically, allowing advisors to focus on more complex cases where a personal approach really matters.
10. Offering Real-Time Feedback
A type of AI which is proving extremely valuable in the contact centre space for boosting customer service is real-time speech analytics.
Real-time speech analytics can analyse the conversation between advisors and customers, providing live feedback to the agent and team leaders.
The technology can also listen to the content of the call and, based on this, can provide the advisor with missing information which will help the customer – or even encourage upselling/cross-selling opportunities – at that specific need in time.
The benefit of this technology means advisors are more informed while speaking to customers, and customers will therefore receive a more personalized customer experience.
Thanks to Garry White at Business Systems
11. Predicting the Emotional State of the Customer
Bringing together AI, sentiment analysis and customer journey data is a very powerful way of helping agents to better satisfy needs and deliver support by providing a fuller understanding of why customers are getting in touch and how they feel.
Using AI and speech or text-based sentiment analysis to predict the emotional state of a customer and then combining this with data from the customer journey creates an enhanced view of a customer's needs and expectations. This customer journey data could include last contact with the company and frequency of contact, for example.
Having an enhanced view of a customer's needs and expectations enables advisors to pinpoint both why customers are making contact and their emotional state.
If you add in AI-based routing, the right advisor is armed with up-to-date information, so that they know the correct tone to adopt and which vital information to provide.
Thanks to Neil Titcomb at Odigo
12. Providing Customer Assistance
An AI virtual assistant can help organizations respond to peaks in call volumes as the business disruption continues.
The virtual assistant can add intelligence to any conversation in a customer's journey, by using AI to deliver enhanced self-service interactions that engage every caller in natural language.
Deployed through the voice and messaging channels, a virtual assistant has the ability to answer customers immediately, facilitate a conversation to understand their needs and take the appropriate action.
While they may not be able to solve every customer query, they can at least point the customer in the right direction.
Thanks to Tim Kimber at Vonage
13. Giving Guidance to Advisors
AI-powered attended automation technology can be used to provide real-time, context-specific guidance and next-best-action advice to remote employees.
Having these benefits, this technology enables employees to adapt to remote working conditions and process changes faster, while keeping them engaged and on target to achieve consistent service delivery.
Contact centres may also choose to leverage attended automation technology to prompt employees to read specific scripts or perform needed actions, ensuring consistent service across interactions and representatives.
Specific tasks are also automated – like simple after-call work (ACW) activities – relieving employees of otherwise burdensome administrative responsibilities and helping them focus on customers.
Thanks to Oded Karev at NICE
14. Automating of Repetitive Advisor Tasks
In the last 12 months, just over a quarter (27%) of senior business decision-makers invested more than £250,000 in AI within their customer service departments, according to Freshworks research.
Much of this investment came in the form of AI-powered automation technologies.
Intelligent bots can be used to increase agents' productivity by automating some of their more repetitive, low-level tasks.
In turn, this frees up their time to focus on better identifying and prioritizing the more complex or pressing customer queries and route the most serious cases to appropriately trained advisors.
Another advantage of AI is in its ability to provide advanced lead-scoring capabilities. This enables advisors to easily differentiate between qualified and unqualified leads, allowing sales teams to focus their attention on the most promising opportunities.
Thanks to Simon Johnson at Freshworks
A Bonus Suggestion – Reimagining the IVR
Most customer-facing interfaces make it the end user's job to figure out how to navigate and find their way to where they need to be. This is true of websites and mobile apps as much as it of touch-tone IVRs.
Yet, the interface is usually designed for the most generic of uses and, because making changes is expensive and time consuming, these interfaces tend to be inflexible with regards to evolving times, use cases or user needs.
AI can help create user interfaces that are adaptable and personalized. Advances in Conversational AI make it possible to interact with the user in natural language. Many IVRs are being re-configured to work this way.
Imagine interacting with what seems like a just-in-time mobile app or website, created just for you – the user – and optimized for exactly the problem you are trying to address at this moment. The aim is to create a Conversational UI (User Interface), as it were.
Deploying Conversational UI's can dramatically improve rates of self-service, reduce call volumes and greatly simplify the customer experience.
Thanks to David Pitts at Koopid
For more from our panel of experts on the future of contact centre technologies, read our articles:
Originally published: May 2020  Updated: April 2022