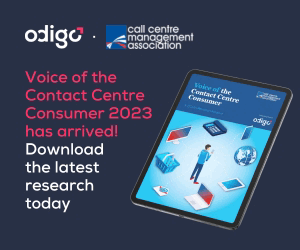 We asked our panel of experts what they think are the key components of a successful digital customer transformation strategy.
1. Apply the SPRO Approach
In executing digital customer transformation, every business will benefit from pursuing a four-pronged SPRO approach:
Strategy
Processes
Resources
Organization
Strategy
Strategy has to be the starting point of any digital customer transformation.
Before doing anything else, the business must nail down the strategy it is trying to pursue. It needs to be clear what it is trying to achieve from the technology implementation.
In the case of digital customer transformation, that means understanding who its customers are, what they want and need, and how the business is going to deliver it for them.
Too often, we see organizations coming up with channel strategies that totally ignore the preferences of the customer.
It is common for businesses when they go into cost-cutting mode to push towards self-service without thinking who the customer is and how they want the business to communicate with them.
That simply wont work.
Processes
Once the business has decided on its core goals, it needs to think about the key processes it needs to implement to understand and carry out that strategy.

In customer-facing organizations, that will often involve the business deciding what channels it needs and how it is going to manage them. Businesses need to think this through clearly or they will end up implementing these channels badly.
The business then needs to work out what it must do to make those channels work not only with those customers but also for the business.
Resources
Once it has decided on a strategy and processes, the organization will need to look at how it is going to resource those processes. The resources used typically consist of people and technology:
People – the business needs to ensure that it has capacity in place to help deliver business processes; that it is not all already flat out, for example. Added to this, people need to know the rationale behind their new roles. That's why businesses need to have sorted out the strategy and processes before they embark on this new phase.
Technology – businesses need to ensure the chosen technology supports their strategy and processes. Making that choice upfront will never work.
Organization
The last stage of any SPRO approach to digital customer transformation concerns itself with how the business organizes its resources, namely its people and its technology.
On the people side, that means minimizing politics and thinking instead about how to best develop skills to advance the organization's strategy.
People – businesses need to minimize politics and think instead about how to best develop skills to forward the organization's strategy. People need to understand how to do the jobs they have been assigned and why they are doing them. That means providing coaching and mentoring to people in senior positions to ensure they can support the new digital structure – before then training, educating and developing people to do the new jobs.
Technology – the people running the technology need to understand it and why it is being deployed to help support the business strategy. Otherwise they are unlikely to design, implement or run it very well.
Thanks to Alex Black at Enghouse Interactive
2. Educate Everyone Up Front

Organizations have been embracing digital transformation initiatives and technologies for some time now, but there are clear differentiators for those who succeed and those who fall behind.
One key component of any digital transformation strategy is educating everyone in the organization, regardless of level, prior to and during implementation.
For execs, this means outlining a clear path to ROI. For employees, like those in the contact centre, it's making sure they understand how these tools are going to make their jobs better.
One of our customers, Hoist Finance, excelled with this approach. They worked to set short-, medium- and long-term goals to align stakeholder expectations with reality.
They even used the DMAIC (Define, Measure, Analyse, Improve, Control) method to build an ROI development plan and define how people across the organisation engaged with the technology. This approach has helped everyone at Hoist see and believe in the value of the programme.
Thanks to Frank Sherlock at CallMiner
3. Seamless Channel Switching

Today's customers want to be able to interact with companies across a variety of channels, such as social media, chat, messaging, email, SMS and phone.
Organizations need to understand the customer's digital journey and look to improve the customer experience with smart self-service, as well as preparing agents to successfully resolve any customer need.
The transition of customer service to omnichannel needs to provide customers with the ability to seamlessly move between channels to complete their interactions as they prefer, without the need to restart, revalidate or repeat information already exchanged
To deliver a connected experience that addresses every demand customers may have, companies must have all the elements of customer relationship and interaction management on one unified platform.
From engaging at search, to inbound service and sales requests, issue resolution and onboarding to outbound sales, information sharing, transactional communications, voice of the customer and more, a unified platform enables every aspect of customer service to be addressed, providing frictionless experiences that boost loyalty.
Thanks to Laura Bassett at NICE
4. Consider How Busy the Customer Is

Consumers are very connected and are also very busy. Their visit might be through a mobile app while getting a fresh coffee, or through a browser while doing some quiet desk research.
Either way, the customer experience needs to be engaging, content needs to be relevant to their stage of the journey, and it needs to be well organized and well presented.
An interactive experience that is fun and informative and that allows for a dynamic lane change from self-service to guided help will be welcomed.
The visitor should be capable also of pressing pause and seamlessly moving to some asynchronous communication to gain further product information, or to return at a later stage and reconnect and continue.
Artificial intelligence is rapidly expanding the capabilities of CUIs, and interacting with virtual agents is becoming much more human-like.
Even so, virtual assistants will have limits when it comes to responding to consumer questions, and an elegant and real-time escalation to a knowledgeable human agent will be welcomed. People like to talk.
Thanks to Mike Palmer at Spearline
5. Start With Simple Self-Service

Typically, around 60% of all customer service calls are requests for assistance with simple, common tasks, yet recent studies show that 2/3 of all consumers prefer self-service over speaking to a human to solve their issue.
Today's chatbots use natural language (AI) based technologies which allow customers to speak naturally to describe what they need.
This enables a far superior routing experience than IVRs of the past and also provides the perfect mechanism to provide rich insight into why your customers are really contacting you, helping shape the roadmap for self-service.
By automating high-volume repetitive tasks and interactions, companies can satisfy customer needs while reducing operational costs and agent burnout.
The key – start small, focus on a few simple potential use cases first. As you see this work well for your customers, scale to help respond to more requests over more channels.
Thanks to Angie Lepelley at Five9
6. Create the Digital Transformation Plan in a Systematic Way

The issues of how best to embrace digital transformation (DT) and switch to high-quality self-service have never been more relevant.
DT can help reduce cost-to-serve and improve customer choice, but the biggest challenge is how to harness all resources – people, process and technology – and build these into a coherent strategy/action plan.
Adding a new digital channel (like webchat or social) may deliver greater customer choice, but is it the most appropriate given what your customers (and your business) are looking to achieve?
So set about creating your DT plan in a systematic way, i.e. create your vision, mission, and values; establish objectives; don't just focus on cost, consider CX and colleague engagement as equally important, create a DT working group; create a formal DT strategy and action plan; focus on your customers; purchase tech platforms to support your DT journey; implement change management; use data and insights; consider the employee experience; and use DT to personalize the CX.
Thanks to Simon Hunter at Sensée
7. A Reason Why
Before getting carried away by the possibilities and promise of new technology, stop to ask why? It is not simply modernization for the sake of it – the goal is convenience through saved time, reduced frustration and more flexible access to services.
Remember customer experiences are always the result of people, processes and technology. Focus too hard on any one area and the results will not be what you anticipated.
By asking the right questions at every step of planning you will make sure you stay on target, for example:
What pain point does this address?
How will this improve the customer experience?
Finally, where will this journey lead: resolution or the next step?
Be careful of introducing dead ends or unnecessary circular experiences. Organizations also need to remember that customer experiences may be your only differentiator, so what you're planning will affect your competitiveness in an increasingly fierce marketplace.
8. The Customer Map

Imagine that your digital services are part of a map to guide your customer around your brand's town.
If you start by putting in every tiny detail of one street but forget to join the streets up and run out of space, it will not matter if one corner is perfect because the whole experience is flawed.
Digitalization needs to be a customer-centric process and the theoretical plan in the minds of those organizing things is often very different to the lived experience.
What need is a customer trying to fulfil when they interact with your brand?
Use technology that is culturally appropriate to your organization. Will you be able to fully explain a financial product in a 15-second Instagram story? Is TikTok the best place for financial advice? You may seem fun and approachable, but will you seem knowledgeable and professional?
Don't undermine your brand image by trying to be too broad in your appeal. Know your customer.
Thanks to David Noone at Odigo
9. Early Employee Involvement
Laser focus on employee engagement, and not just agents – all employees. Include employees at early stages when planning your strategy to inform the process and gain their support.
People associate themselves with their jobs, so there's emotional impact when you change their business processes or the technology they use.
Explain how making these changes will help them do their jobs better and how it will help them give their customers a better experience.
Ask for their voice with questions like "You went through a technology transformation with CRM a few years ago. What was that experience like?" If you engage employees this way, they're more likely to view the change as innovative instead of irritating.
Retaining your best employees is even more important now with labour shortages due to the "Great Resignation". Increased engagement influences employee retention, and that affects revenue.
10. Have the Right Business Leaders as Stakeholders

IT isn't your only stakeholder when you're evaluating your tech and considering options, such as moving from on-premise to cloud.
When doing this kind of digital transformation, you have to expand the stakeholder base to include business leaders and decision-makers who own the customer experience.
Without their input, you're missing a large piece of the puzzle that affects delivering exceptional CX. Engage stakeholders across your contact centre and shape business processes around digital customer expectations.
That way you'll make system upgrades that will easily scale to accommodate future growth and varied business needs.
Technology upgrades are inevitable to truly meet digital customer expectations, so use insight gleaned from internal experts to execute a successful digital customer transformation strategy.
Thanks to Lori Britt at NICE CXone
11. Remove Silos

Before digital customer transformation projects commence, businesses need to get their house in order. Rigid, "old-fashioned" management models will lack the flexibility required to innovate – a problem that becomes more significant the larger the company.
In major corporations, change is often based on incremental improvements rather than radical change, because of the scale of such cultural and organizational barriers.
Many businesses today also operate in silos, whether because of their past practices, lack of agility to shift quickly, corporate culture or low appetite, resulting in compartmentalized insights and decision-making, which limits their ability to seize market opportunities or tackle challenges.
Without breaking down these internal silos, it's impossible to deliver consistent experiences to customers – let alone proactive ones.
Thanks to Eric Leboeuf at Infobip
12. Keep It Human

One of the key components to a successful digital transformation strategy is to ensure that any technologies you plan to adopt continue to deliver a human-like experience for customers.
This is particularly important in our post-pandemic landscape, with Nuance research revealing that over half (55%) of UK adults believe they will interact with brands more through digital channels than face-to-face moving forward.
Regardless of what digital channel customers choose to communicate with agents through, agents need to deliver a more convenient and personalized experience than ever before.
Technology will not only have an impact on the customer satisfaction but will also help contact centres to improve the employee experience.
For example, using biometric technology means that agents can securely identify each caller within seconds and decipher the reason for the call, enabling them to put their best foot forward and concentrate on what really matters: delivering services to their customers.
Thanks to Brett Beranek at Nuance
13. Unified Communications

In an increasingly virtual world, it is essential for businesses to stay connected to customers from anywhere through their preferred communications methods, as the demand for exceptional customer experiences has never been greater.
For example, a Vonage study showed that 44 percent of public sector service users have missed an appointment due to communication issues with the organization, expanding to a significantly large proportion of 18–24-year-olds (70%).
Customers are increasingly expecting to be able to contact an organization through their channel of choice, at a time that's convenient to them, and they will punish companies that don't adapt by withholding their custom.
This means that companies must provide a seamless, frictionless transaction no matter which channel a customer has selected.
Whether it's SMS, email, automated chat or a phone call, agents need to have the correct information on hand to identify and handle each query effectively.
There will no longer be an excuse for agents not to have access to a platform where they can view the customer's details and history in one place, and there needs to be a solid infrastructure to ensure that, if necessary, customers can be moved from one channel to another without difficulty.
Thanks to David Evans at Vonage
14. Build a Diverse Team

A key component behind building a digital customer transformation strategy is the team behind it.
To succeed, businesses need an inclusive and diverse transformation team. This team should represent different areas of the business as well as different areas of the customer and employee experience.
For example, a diverse team would include architects, business users, customer service and members of the executive team.
Each member will contribute valuable feedback for the digital customer transformation strategy. For example, those within customer service will be able to advise the best channel to use for customer resolution. Those within the executive team will be able to advise how best to go about implementing this strategy.
Organizations need time and incentives to adopt new ways of working, and having a select few representatives from each part of the wider organization to form the strategy is a key component of a successful digital customer transformation journey.
Thanks to Alex Stenton-Hibbert at Business Systems
15. Create a Detailed Roadmap

To digitally transform your business, it's imperative to have a detailed roadmap of how you plan to adopt technologies and processes.  When doing this you also need to ensure you maintain and improve both the customer and employee experience.
Once customer experience (CX) and employee experience (EX) come together, tools that were once luxuries now become vital and integral components of your strategy.
Set goals, measure performance, and adjust based on the data; and now you've improved the process almost instantly.
Thanks to Julian Evans at Alvaria
16. Identify and Integrate Your Core Building Blocks

Systems of Connection, Interaction, Record and Orchestration are the core building blocks of a successful digital strategy.
Many digital failures arise because these systems are dis-integrated. Orchestration of these systems is crucial.
Systems of Connection – these are channels of connection between the customer and the business, namely, web, email, chat, phone and app.
Systems of Interaction – these are systems that connect the business to the customer via transitional automation, RPA, conversation automation and content automation.
Systems of Record – these systems ensure governance and optimization, and are the foundation for the AI/RPA/NLU/NLP to create the appropriate action or answers. For example, the system of interaction (human, self-serve or automated) needs product and/or service knowledge, process and regulatory knowledge, competitive knowledge and customer and transactional knowledge.
Systems of Orchestration – these systems ensure we learn and improve and provide a real-time feedback loop to ensure customer satisfaction, experience and revenue are maximized.
Thanks to Andrew White at Contexta360
For more great tips and suggestions from our panel of experts, read these articles next: