Here are some ideas to help you deal with nuisance customers and prank callers the next time they phone your contact centre.
1. Empower experienced agents to think on their feet
I have many hilarious stories about 'problem' callers, but I think the best one was where we had male caller who would call and then hang up if a male answered. If a female answered he went on to harass the agent by discussing sexual topics. This happened on a hit-or-miss basis over a two-week period.
I happened to be standing next to one of our most experienced agents when she received a call from this 'problem' caller. She kept him on the line until the local police showed up to arrest him on his front porch!
She not only was thinking on her feet but had quite a sense of humour about it. The back and forth between the agent and 'problem' caller was worthy of a comedy show.
With thanks to Kevin
2. Use real-life examples to familiarise your agents with 'problem' callers
Angry customers, prank callers, or sometimes the downright bizarre can be tricky to deal with – particularly if they occur infrequently, as agents will be less accomplished at this type of call handling.
One of the best ways to handle this is to ensure that some agent training time is spent focusing purely on 'problem' customers. Be sure to use call recordings and real-life examples within the training environment.
Many team members will actually relish the challenge of a difficult call, particularly as they become more experienced.
3. Flag repeat offenders in your CRM system and route them to a supervisor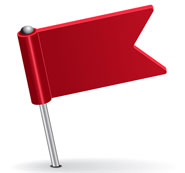 For repeat offenders you might want to flag them in the CRM or business system. You could even build a bespoke call flow specifically to handle this type of caller using intelligent routing.
A quick look-up as the call comes in – based either on the number they are calling from or on their account number (or any other unique identifier) – and you can determine the subsequent path of the call.
If certain agents do struggle, then consider routing the difficult customer through to a more practised agent or even to a supervisor. Create simple rules to best handle the automatic call routing for those people.
4. Create standardised responses agents can refer to in difficult situations
Use prompts or create standardised responses using dynamic scripting tools, so if the conversation does head awry you can help agents to stay on track.
Many team members prefer to have guidance and uniform responses which they can refer to in difficult situations. Just make sure the tools are flexible and the agents are not bound by robotic responses.
With thanks to Mike Donohue at Magnetic North
5. Divert repeat offenders to a pre-recorded message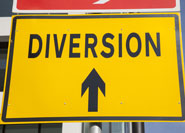 When emotions are running high, it can be tempting to set up an impossible IVR maze or never-ending loop of on-hold music to give 'problem' callers a taste of their own medicine. However, these tactics could cause legal problems further down the line – especially if a 'problem' caller racks up a massive phone bill trying to contact you.
Instead, try blocking 'problem' callers from your contact centre by routing them straight through to a pre-recorded message. This could say something like "All of our agents are busy, please try again later" before automatically disconnecting.
After several failed attempts to connect, the 'problem' caller should eventually get bored and stop trying to contact you.
With thanks to Megan
Click here for our tips for Dealing with Angry Customers
Click here for The Right Words and Phrases to Say to an Angry Customer
How do you manage 'problem' callers in your contact centre?
We'd love to hear your stories!