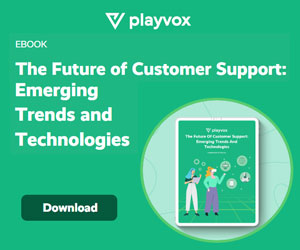 Here are some of the top initiatives contact centre managers need to be keeping a close eye on, to avoid their operations being left behind.
1. Staff Retention
According to research carried out by Red Recruitment and presented by Director Katy Forsyth at the Call & Contact Centre Expo 2022: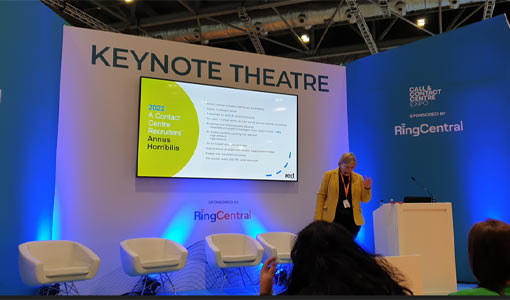 "The contact centre industry is facing serious supply vs. demand issues – with 1 candidate for every 5 contact centre jobs.
"Not only that, but there's intense heat from competing industries.
"Hospitality job growth was the biggest of any sector in 2022 at 700%, meaning for every 1 contact centre job there are now 6 general customer service jobs."
This has resulted in an 'entitled' workforce pushing their agendas, with high attrition and high absence, and forcing managers to think differently about their staff retention strategy.
With this set to be a continuing challenge across 2023, it's anticipated that we'll see more 'progression within brand' and development pathways emerge to combat quiet quitting and the fierce competition for good people.
For ideas on staff progression, read our article: 10 Career Progression Opportunities to Offer Your Team
2. Self-Service & Convenience
Our very own 'What Contact Centres Are Doing Right Now (2022 Edition)' report showed the rise in self-service offerings, which allow contact centres to improve customer experience by giving customers what they want, when they want it – through increases in the use of interactive voice responses (IVRs) and chatbots.
This increasing desire for self-service was also highlighted in 'The 2022 ACA Study: Achieving Customer Amazement' report – based on a survey completed by over 1,000 US participants.
When asked "Which of the following customer service experiences do you expect to be essential to you in the near future?", the findings revealed 'Intuitive self-service options that allow for easy and quick access to information and answers' at 32%' (up from 29% in 2021) compared to a decrease in wanting 'human interactions only' at 29% (down from 32% in 2021).
This is underpinned by the need for convenience, as also quoted in the report by Shep Hyken:

"Customers want convenience, and they are willing to pay for it. They will even switch to a competitor that they know is more convenient.
"And a stat that surprised even me is that 63% of customers surveyed felt that convenience was even more important than a friendly experience."
Furthermore, the study showed:
70% would pay more if they knew they would receive a convenient experience.
75% would switch to a competitor if they found out they were more convenient to do business with.
68% say a convenient customer service experience alone will make them come back to a brand or company.
80% are likely to recommend a brand or company to friends/family if they provide convenient customer service.
3. Homeworking
With our 2022 Survey Report showing that over 80% of contact centres are allowing employees to work from home in some capacity, it's clear that it's here to stay.
However, there are disparities across the industry as to how much of the time agents can work from home – with only around a fifth of contact centres empowering their homeworkers to work from home 100% of the time.
This suggests that the industry is still finding its feet on what constitutes a 'normal' arrangement.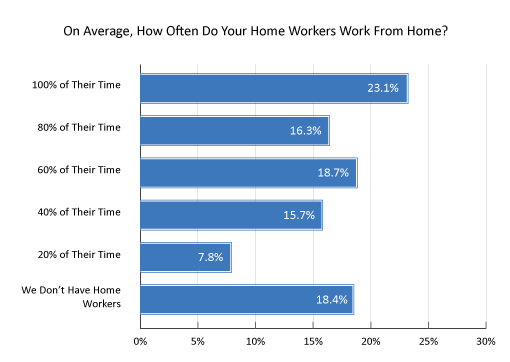 Another shift on the horizon could be for the nearly 20% who currently don't offer any form of homeworking arrangements, as we may see that across 2023 the increasing competition for good employees forces contact centres to offer more attractive homeworking packages to attract and retain the best talent.
For example, we are already seeing hints of this in the increase in part-time shifts, which suggests that many contact centres are having to rethink their offerings in order to thrive.
4. Catering for Machine Customers

Contact centres are only at the very beginning of their relationship with the 'Machine Customer', but it's anticipated that all future business planning will very soon have to cater for two NEW types of customer interactions.
As James Dodkins, CX Evangelist at Pegasystems explained in his recent article – Introduction to… Machine Customers:
NEW Machine to Person (M2P) – When a digital assistant (robot) calls up a company on behalf of a human and speaks to a human to get something done.
NEW Machine to Machine (M2M) – When a human asks their digital assistant to change the payment date for their phone bill (for example), and then the digital assistant interacts with the phone provider's system to complete the task autonomously – without any need for human intervention.
5. Agent Wellbeing (and the Menopause)
Agent wellbeing continues to be a key part of employee engagement strategy – increasingly extending to include emotional support, career progression and more.
That's not all. Thanks to the likes of Davina McCall and Dr Louise Newson making a lot of noise, we're also seeing a big shift in focus around women's health issues – including menopause awareness.
This is great news for contact centre managers who are becoming increasingly empowered to support women through their symptoms and overcome challenges in a live call centre environment.
Read our article 'Don't Let the Menopause Compromise Staff Retention in Your Contact Centre' for practical adjustments you can make to your contact centre.
6. Motivation and Support Tactics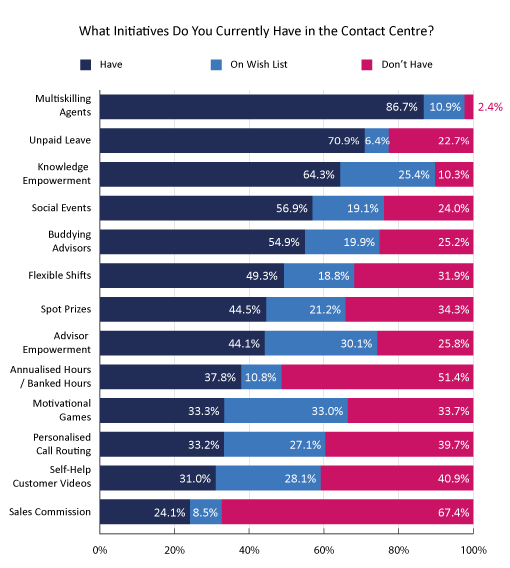 The shift to remote and hybrid working has also led to changes in how contact centre managers handle the day-to-day running of their teams – with some initiatives clearly in flux.
Our 2022 report showed a reduction in buddying arrangements – with only around 50% of contact centres now relying on this induction method.
This is becoming an outdated approach thanks to remote working prompting smarter ways of working and more technical support for new agents.
Employee engagement initiatives are also back with a bang, with the survey findings showing that an increasing number of contact centres are back to playing motivational games and awarding spot prizes – far easier than with a remote workforce.
It will be interesting to see how this evolves. What have you phased out over the pandemic? Is it time you brought some old favourites back or are they now redundant?
If you are looking for more great advice on developing your contact centre and what you need to watch out for, read these articles next: